A Look Back at Easter Bunny Ears Past…
Art by Craig MacIntosh and Jim Keefe.
Click on images to see larger.
2004
---
2005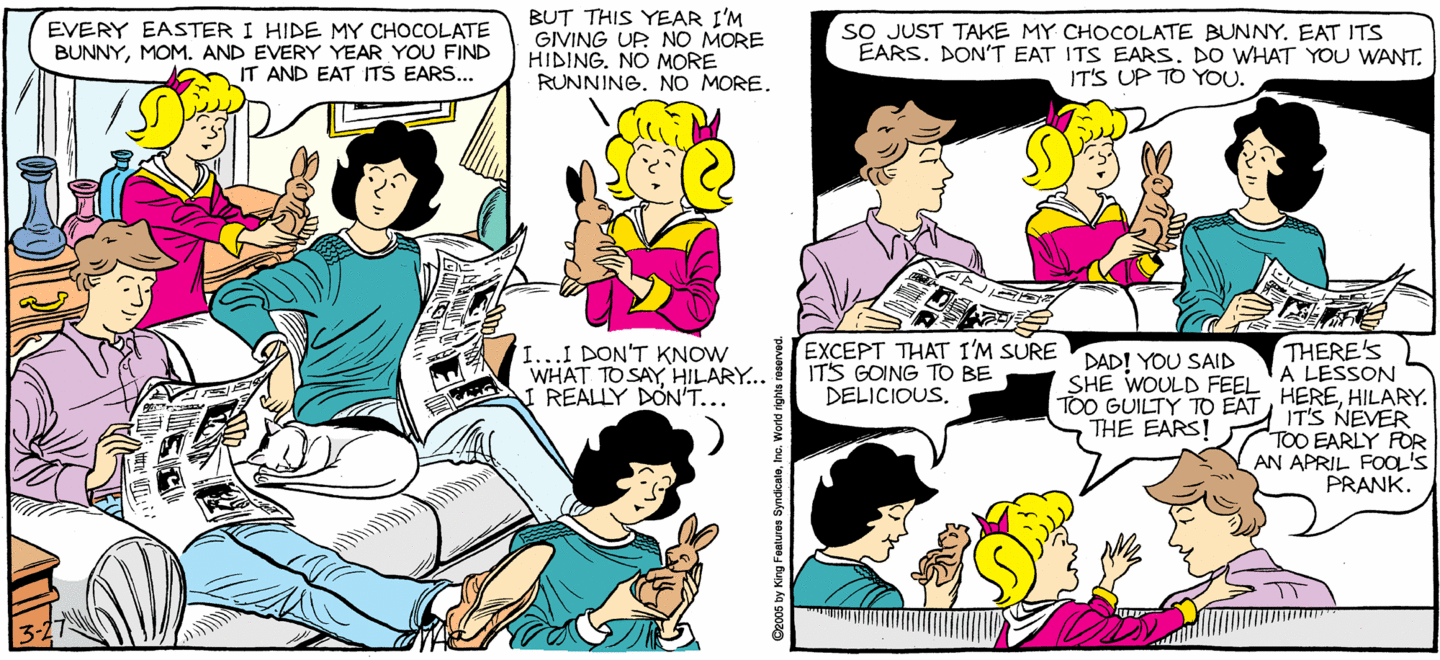 ---
2006
---
2007
---
2008
---
2009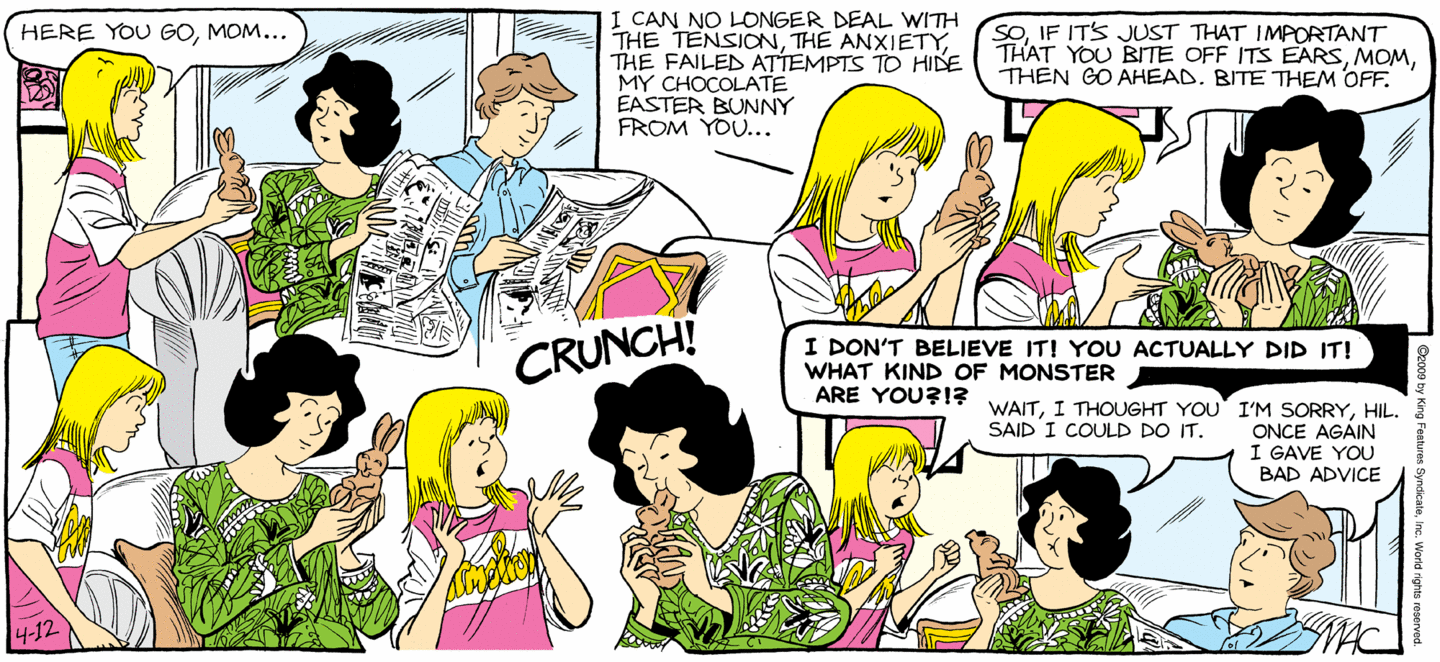 ---
2010
---
2011
---
2012
---
2013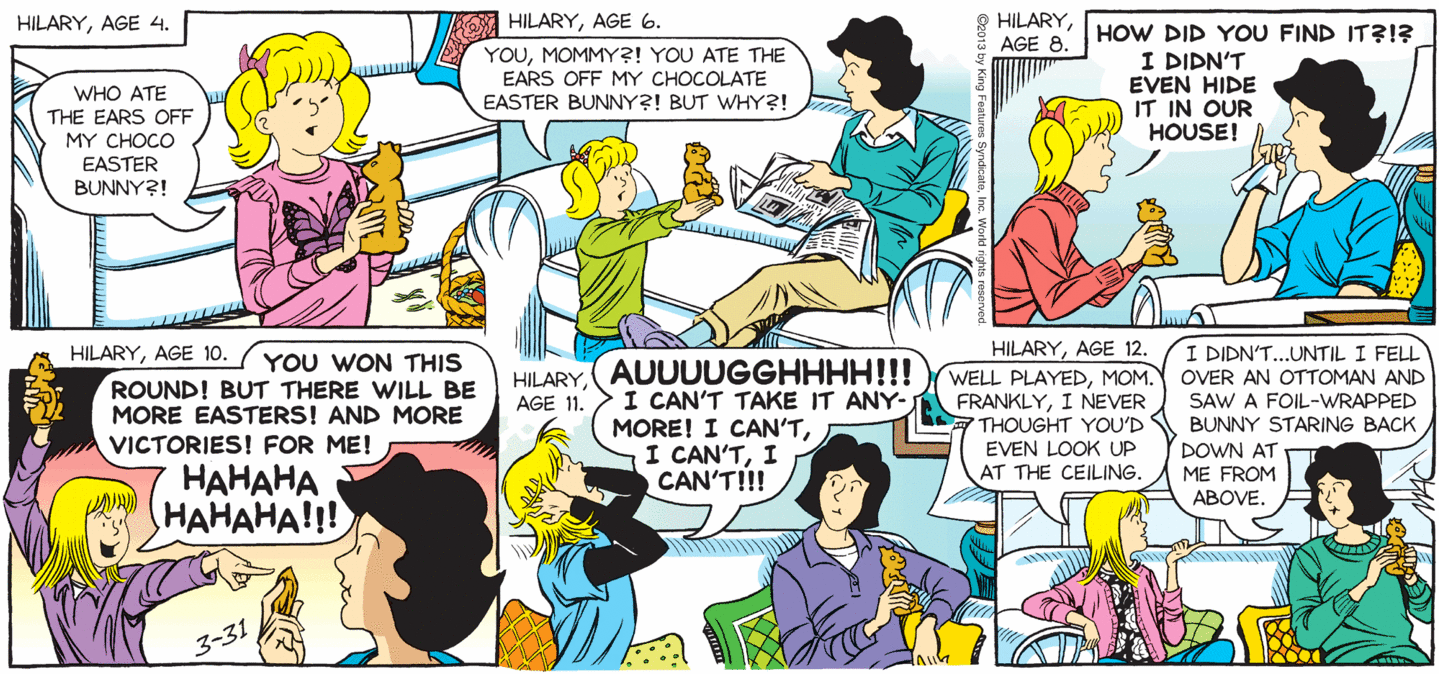 ---
2014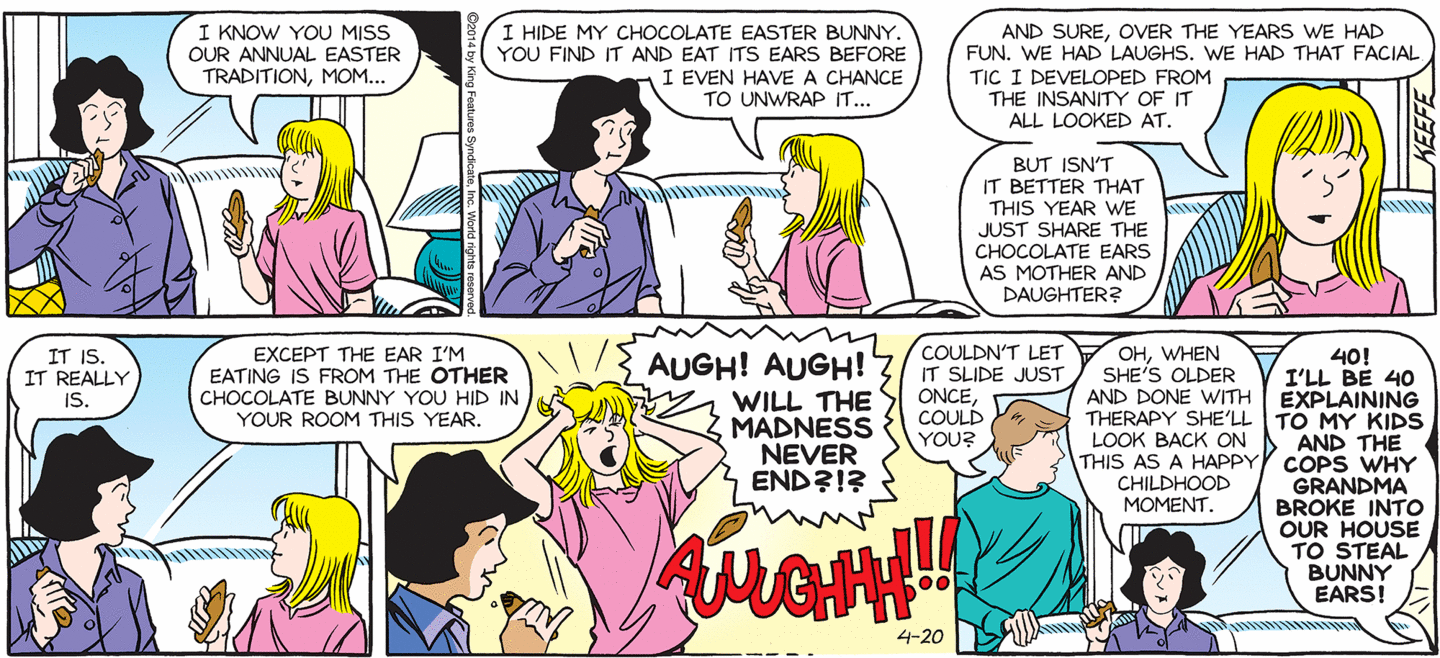 For those keeping track, I started assisting Craig Macintosh back in 2011 inking and coloring on the Sundays. The Easter bunny strip for March 31, 2013 was where I started my tenure and was in charge of the whole package – pencils, inks and coloring.
If Sally Forth isn't in your local paper you can check it out online at…

A yearlong subscription to all of King Features' comics (new and vintage) plus two years worth of archives for every single strip is a pittance at $19.99 a year. Unsure? Try a 7 day trial subscription for free.