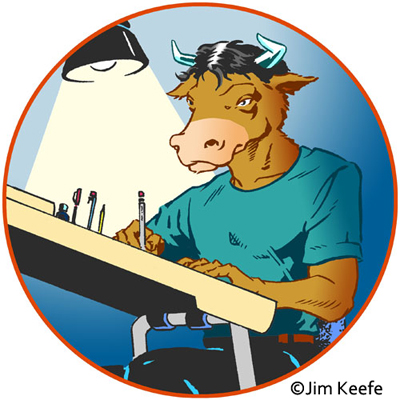 Original posted on 11/28/2012 – updated on 10/16/2013
---
The following is a resource page for Cartoonists/Comic Artists I've put together in regards to the business side of the profession. It's culled from various sources that I've found helpful or informative over the years. It doesn't cover everything, but it can be used as a starting point.
Originally I had a whole section on "Work for Hire" but that ended up needing a whole post of its own: Work for Hire – The Fallout
If there's any links you'd like to add, please use the comments section below – I'm always on the lookout for items that are off my radar.
Breakdown of categories that follow:
1. Comic News Blogs
2. Contracts
3. Resources/Articles
4. Print On Demand Publishers
5. Self-Publishing Resource Articles
6. Convention Resources
7. Cartooning Schools and Organizations
8. Financial Aid
---
1. Comic News Blogs:
2. Contracts:
3. Resources/Articles:
4. Print On Demand Publishers:
5. Self-Publishing Resource Articles:
6. Convention Resources:
7. Cartooning Schools and Organizations:
8. Financial Aid:
---