"Created by Joe Simon, Jack Kirby and France Herron, the concept of the Red Skull first appeared in Captain America Comics #1 in March 1941, with the character of Johann Schmidt first appearing in Captain America Comics #7 in October 1941."
- Wikipedia
Before we continue, a few words on Simon and Kirby by Jules Feiffer from his 1965 book The Great Comic Book Heroes: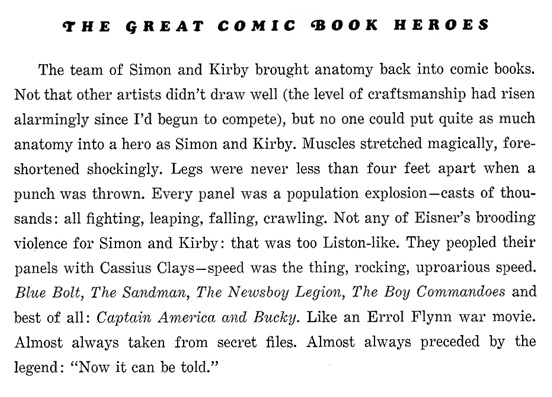 ---
And now, on to the Red Skull.
An iconic villian drawn by an iconic cartoonist.
I first saw the following origin story in 1976′s Bring on the Bad Guys.
The original story appeared in Tales of Suspense #66 – June 1965.
Click on image to go to slideshow.
---
Captain America 101 – May 1968
The unedited version on the left is one of my favorite images of the Red Skull.
Pencils by Kirby – magnificent inks by Syd Shores.
From the BigGlee.blogspot.com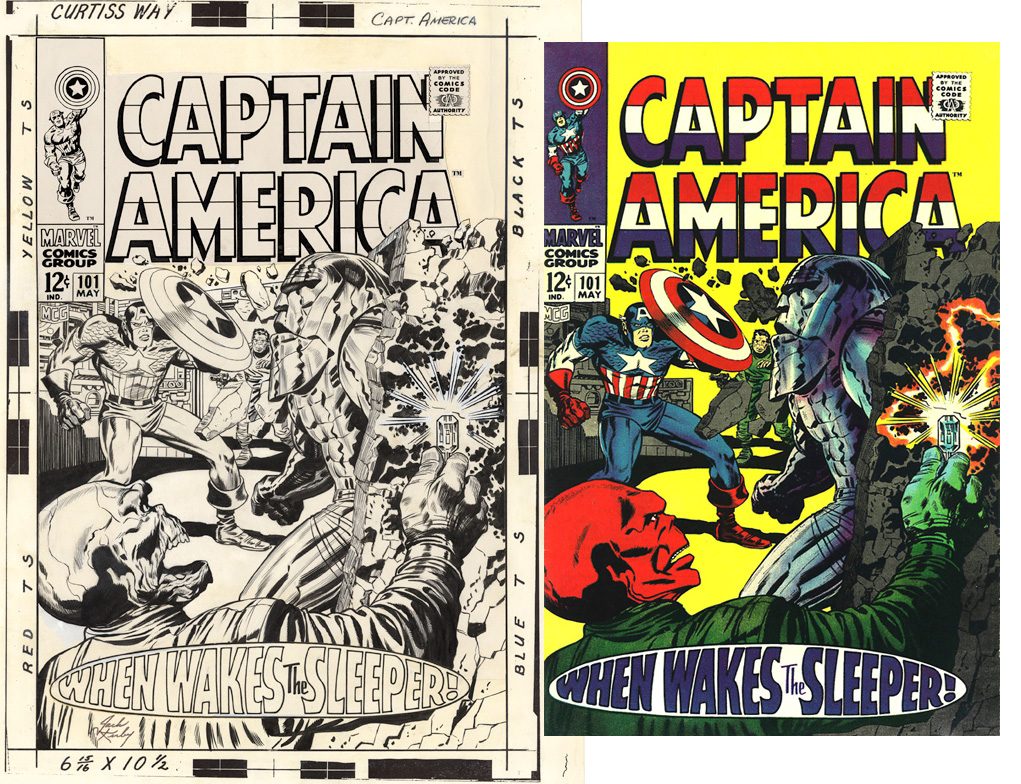 ---
And here's a couple originals from that same issue.
Inker Syd Shores.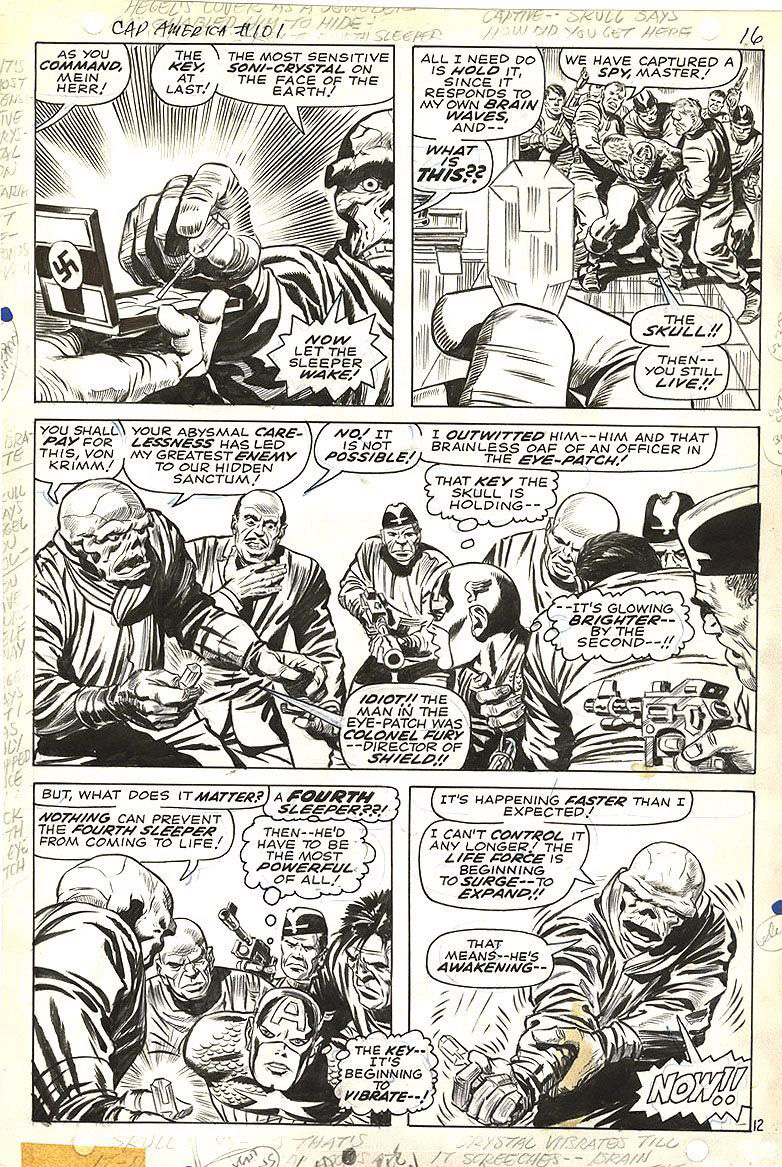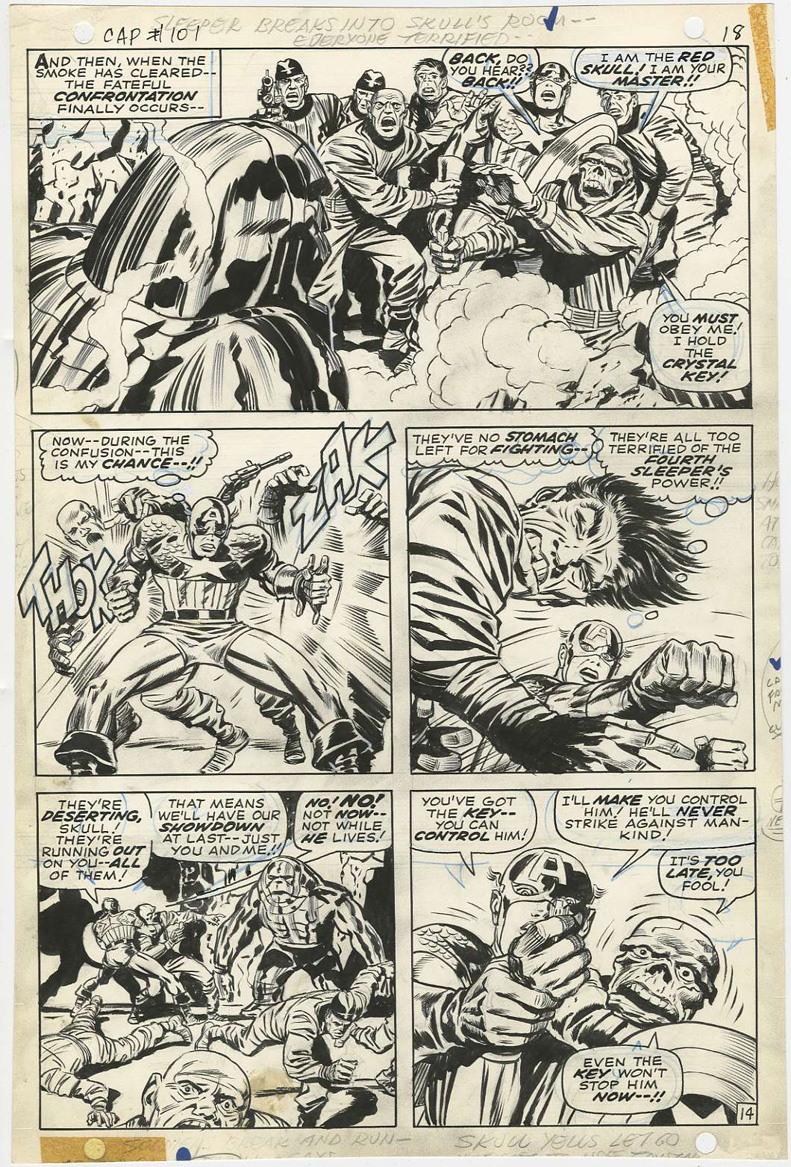 ---
Last but not least, Captain America 212 from August 1977.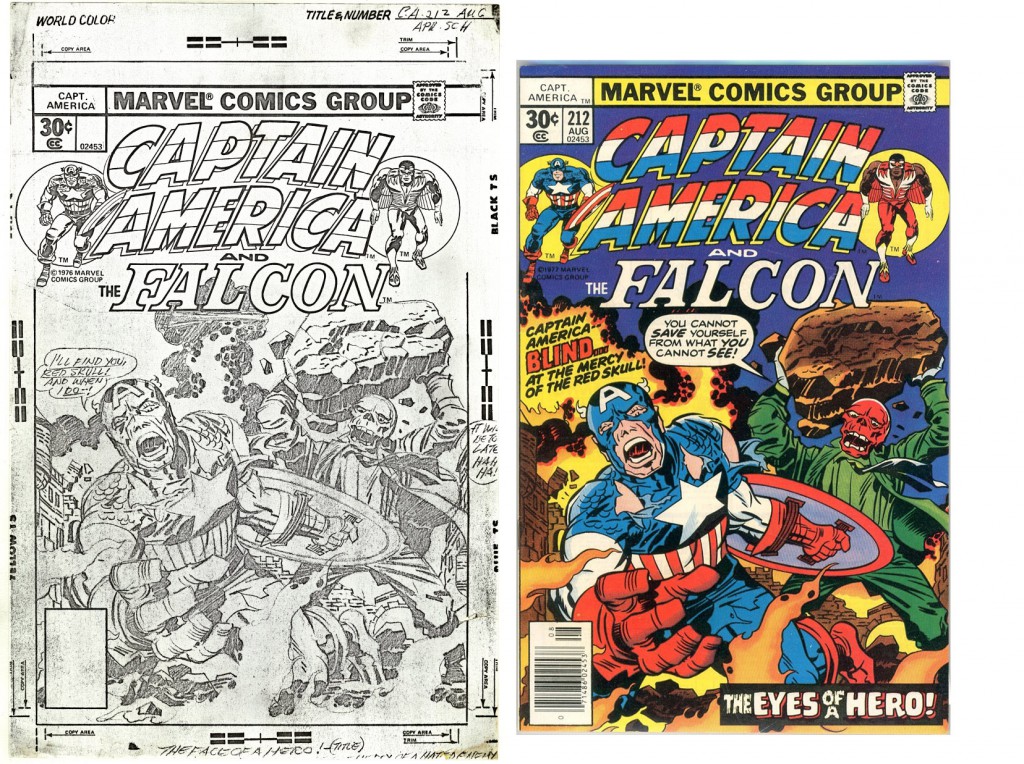 The following interior page was originally edited out of Captain Amereca 212, but was later inked by Mike Royer and added to a collected version years later.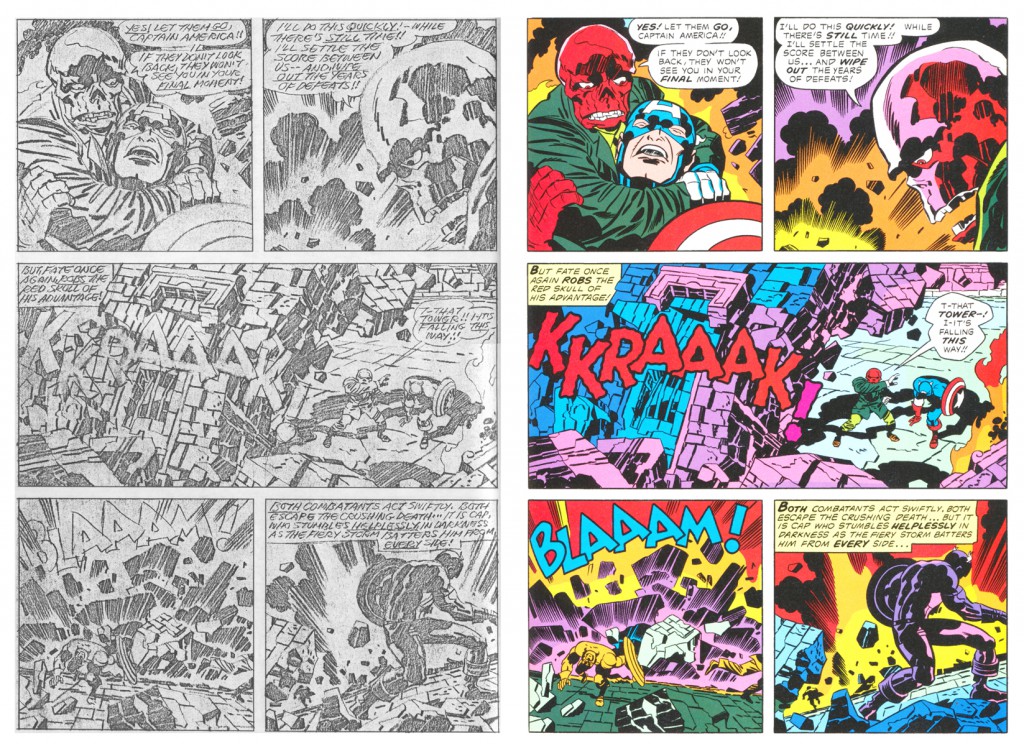 ---
And if I'm correct, that was the last story that Kirby did that featured the Red Skull.
For further classic Jack Kirby/Captain America, I'd recommend a back issue of Captain America's Bicentennial Battles. Get the old 1976 treasury edition if you can find it, the smaller reprint put out in 2005 doesn't do it justice.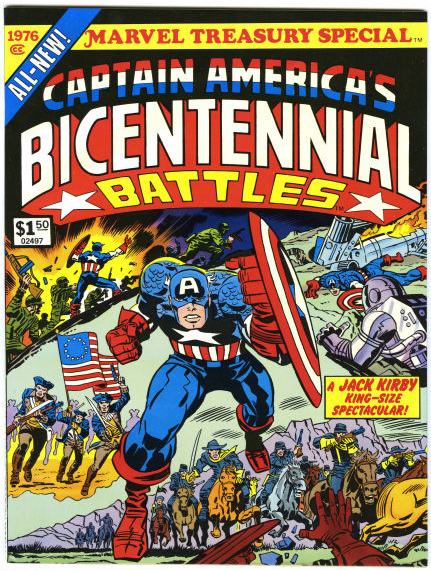 Also, treat yourself to Mark Evanier's 2008 Kirby bio. Highly recommended!