Spotlight on writer/illustrator Jerry Craft!
Jerry is an African American Literary Award winner (five times no less) and cofounder of the Schomburg Center's Annual Black Comic Book Festival.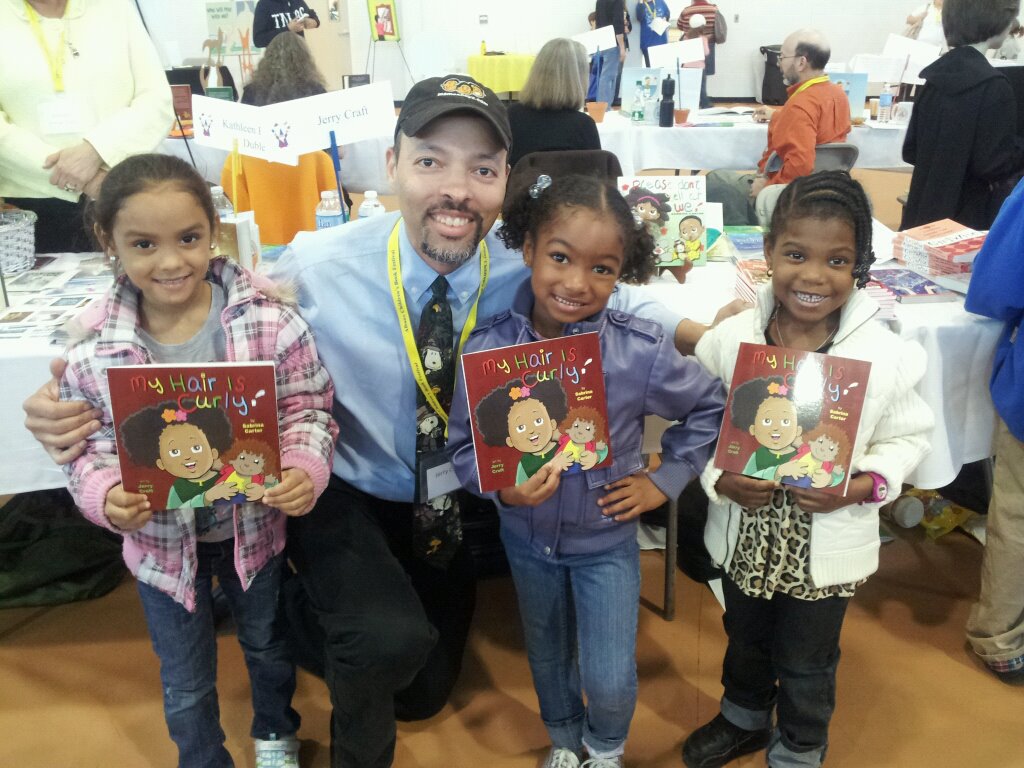 In addition to his numerous graphic novels and books he's illustrated, Jerry is also the creator of the acclaimed comic strip Mama's Boyz.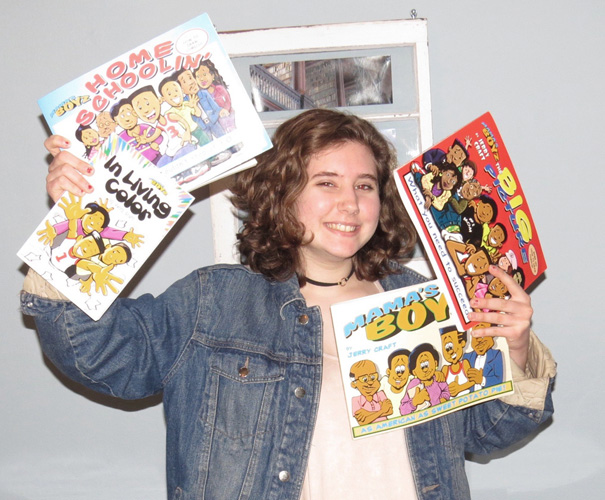 ---
Jerry and I go back a ways. We met at King Features Syndicate back in the 1990s when we both worked in the King Features Comic Art Department.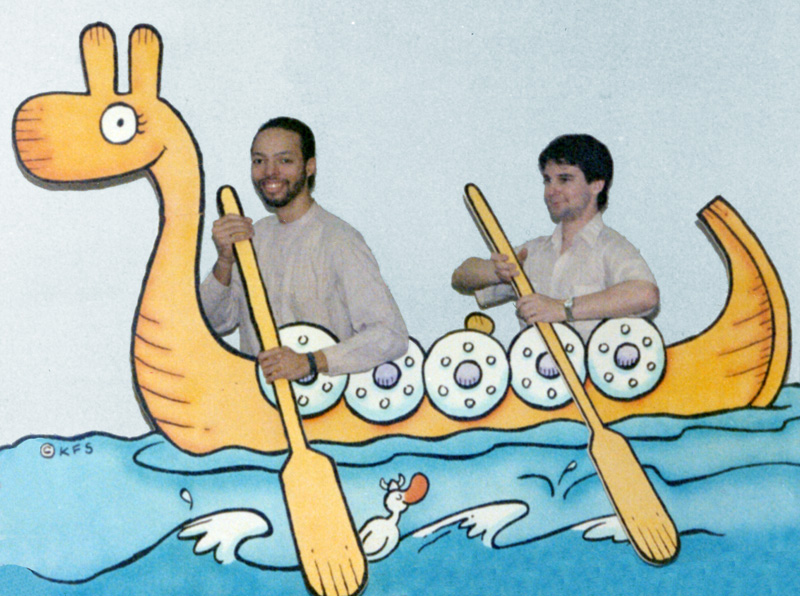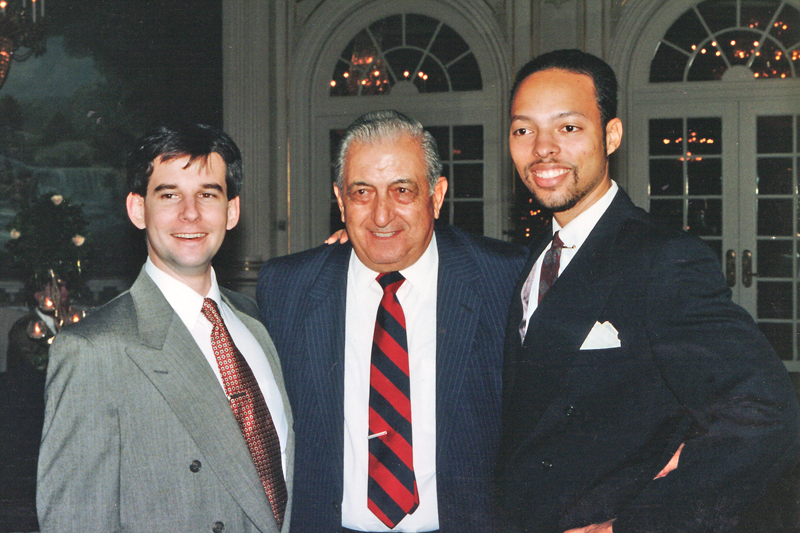 ---
And here's a more recent pic. Jerry is one of those friends where even if you don't see them for awhile you can just pick up from where you left off the last time you met.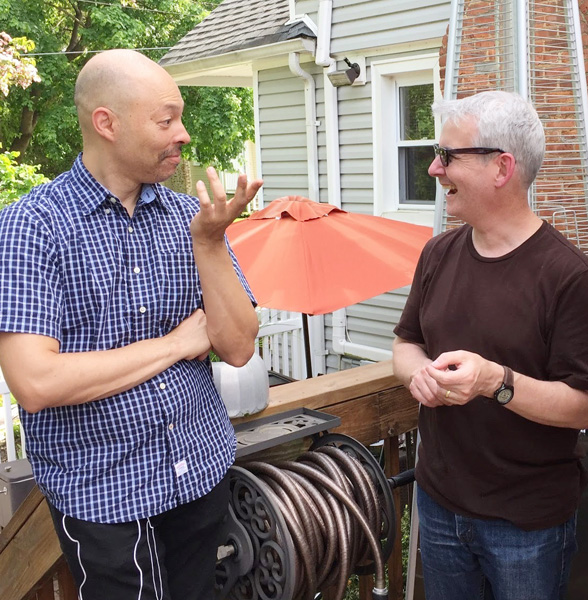 ---
Jerry has put Easter Eggs in his books for my family (like naming a character in one of his graphic novels after my daughter Tessa). And here's me returning the favor in the July 8, 2018 Sally Forth Sunday page where the Forth family is at a comic convention.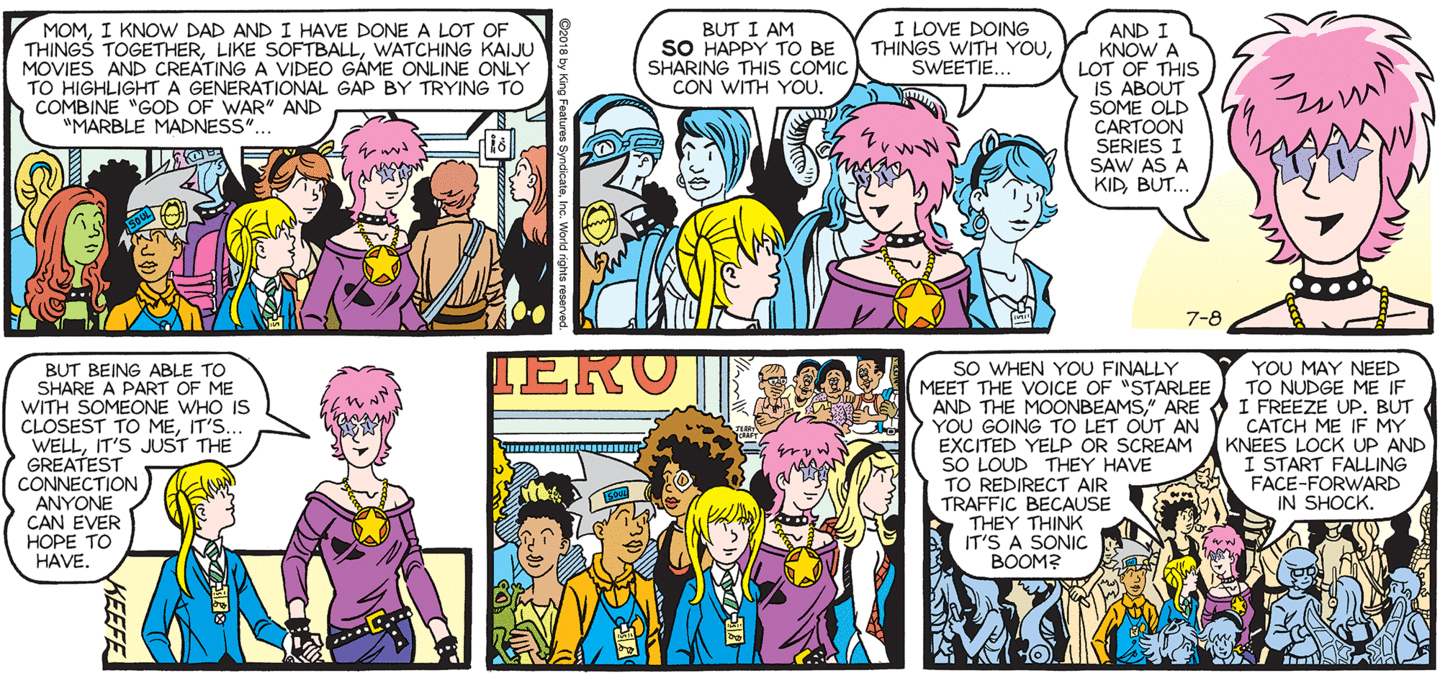 Note the Mama's Boyz banner on the back wall in panel 5.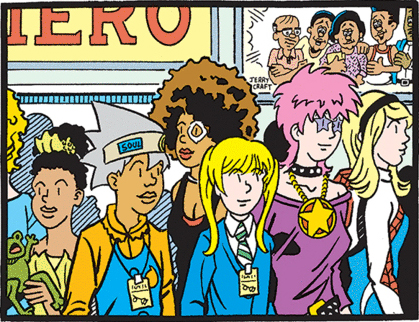 ---
And last but not least an unabashed plug: Coming out next February from HarperCollins, Jerry Craft's latest graphic novel, New Kid.
It's the story of seventh grader, Jordan Banks. He's the new kid in school at a prestigious private school far from the neighborhood he grew up in. And as if navigating a new school isn't tough enough, Jordan also just happens to be one of the few kids of color in his entire grade…
For more info, check out this article at The Comics Beat.
I'll be posting more info on New Kid as the release date nears.
Until then, check out Jerry's website at JerryCraft.net to order his other books, find out about author visits, watch his cartoons and much more!