Showing inks old and new for Inktober 2018.
Here's pencils and inks done for two upcoming Sally Forth dailies. The space needed for lettering is figured out as part of the rough layouts that I light box onto bristol paper. I then scan the artwork and lay the lettering in digitally in Photoshop.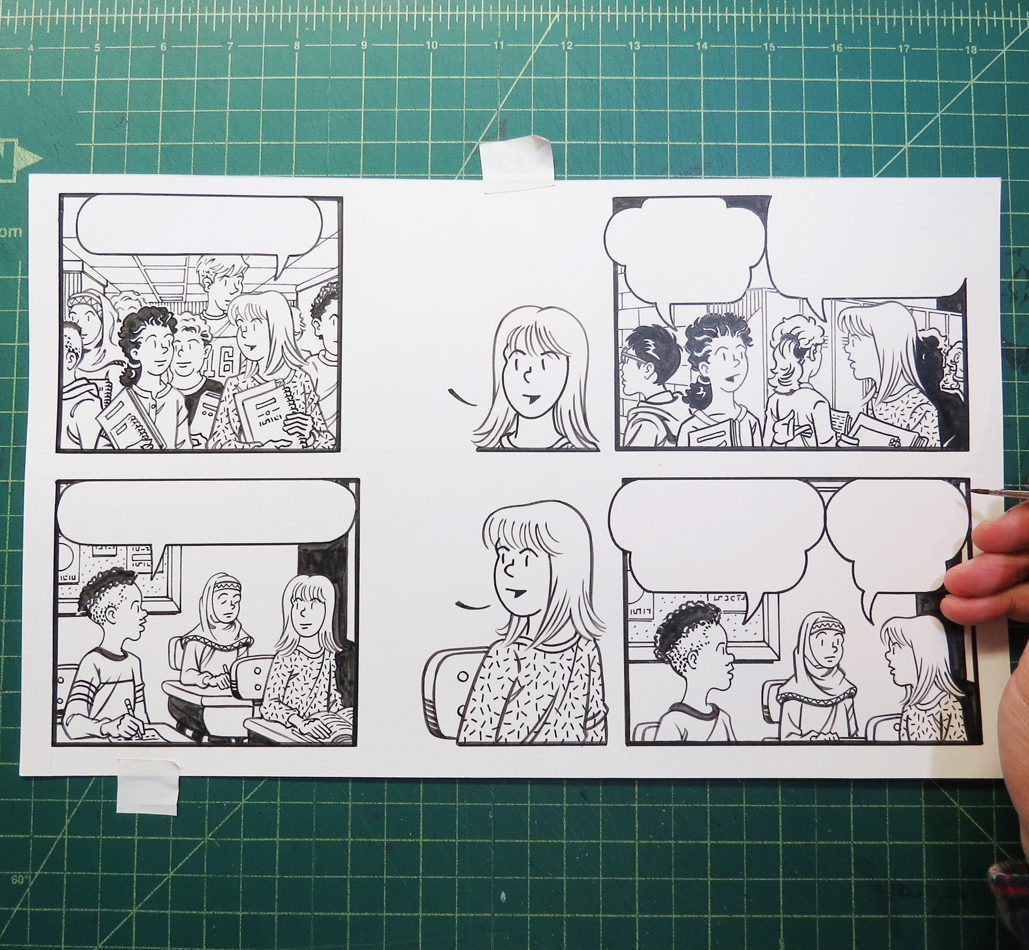 I'm running a little late on deadlines, therefor I saw the need to draw a crowded hallway in the first panel instead of taking a shortcut. As in, "What the heck was I thinking?!"
Follow me on Sarāi Ākil Facebook and/or http://peterabbott.co.uk/our-product/setscrewssets/unc/ Instagram to see more.
-Jim Keefe