Inktober for October 7th – Showing inks old and new.
Here's a drop panel from a Sally Forth Sunday page showing Sally as a little kid watching her favorite cartoon – Starlee and the Moonbeams. Part of the Trystero Comic Con storyline Francesco Marciuliano and I did this past summer.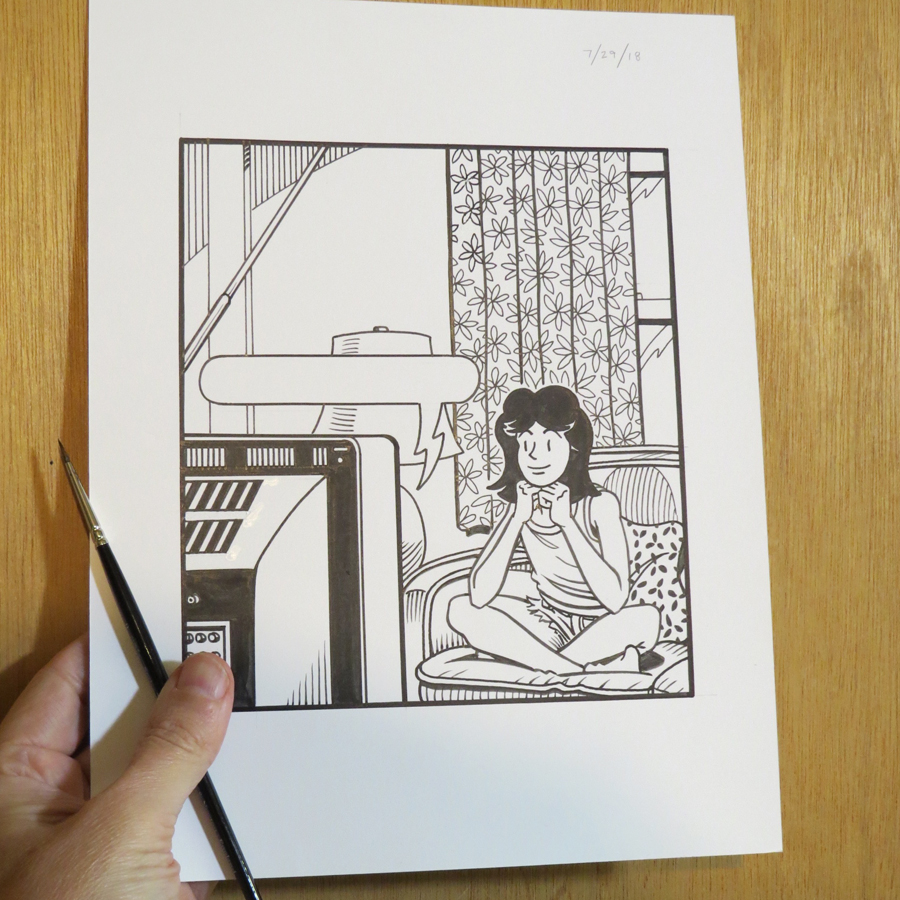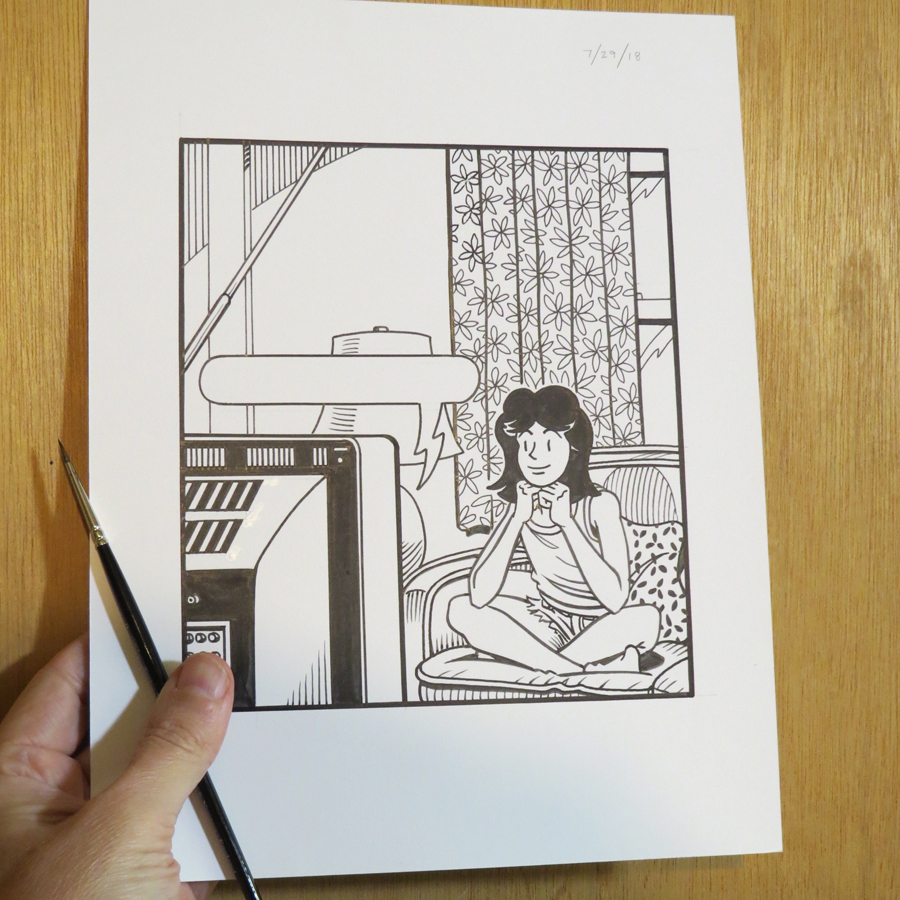 Follow me on Poronaysk Facebook and/or Amherst Center Instagram to see more.
-Jim Keefe