As many of you may know, King Features has been re-releasing the run I did on Flash Gordon over at Comics Kingdom.
The strip that recently ran on January 6, 2019 originally ran July 25, 1999. Back then the cameo was President Bill Clinton.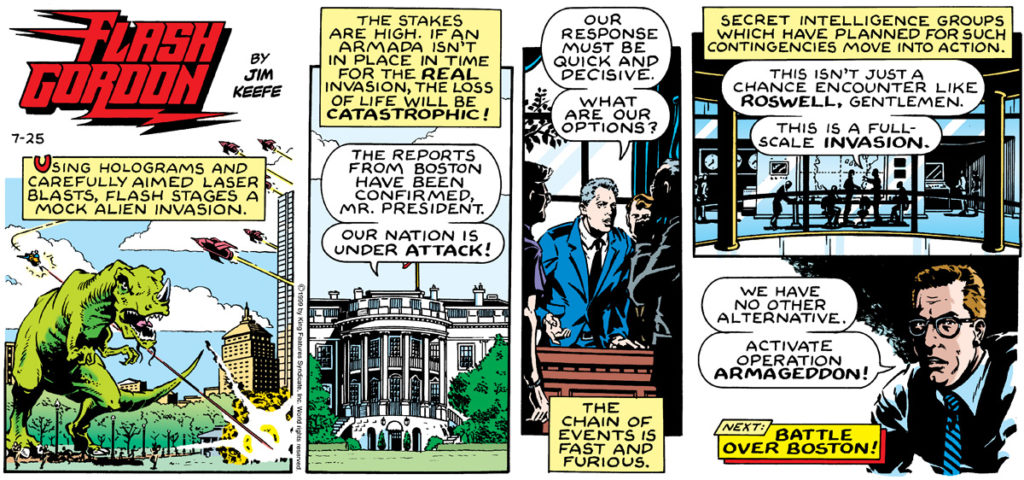 ---
When it ran again on December 4, 2011 it was with President Obama.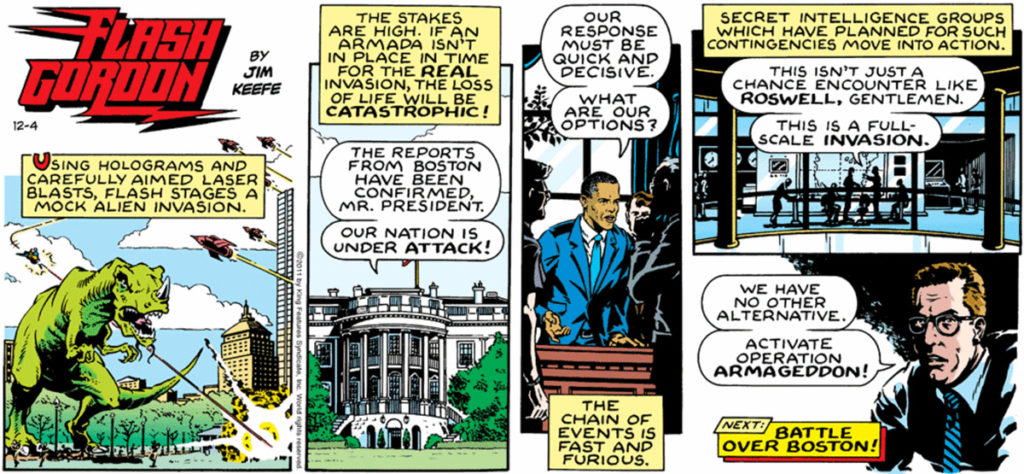 ---
For January 6, 2019 it would be President Trump – but with all the recent talk about "Space Force" and "Space Command" I thought it would be interesting to actually quote Trump from an article that ran in the Business Insider.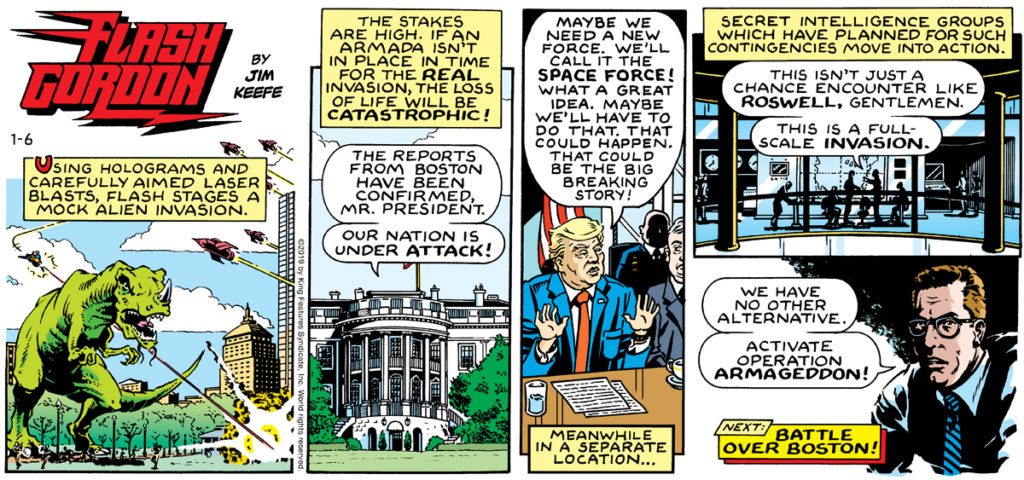 The editors at King made the observation that quoting Trump directly like this could possibly appear as if I was trolling Trump supporters, so it was decided to just modify the dialogue a little. I was also told that I seemed to have drawn the hands "a little small" – so maybe tweak that as well.
The one thing I couldn't change (as Sundays have to be in a month and a half before they run) is the drawing of Secretary of Defense Jim Mattis next to Trump. Mattis gave a letter of resignation in December with his last day scheduled for the end of February, but then Trump decided to dismiss him as of January 1 (just five days short of when this Sunday saw print). Granted with how crazy the news cycle is these days, nothing that's a month old is timely in today's world.
---
And there you have it, a little peak about what goes on behind the scenes on the Flash Gordon comic strip. I hope you enjoyed it.
But more importantly…
• Has Flash warned the the people of Earth in time to save them from Ming's impending attack?
•Will Dale and Zarkov escape Ming's clutches in time to stop Boston's impending doom?
Sept-Îles • Is there a Queen video that can answer these questions and more?!
Stay tuned to Lurasidone tablets online Comics Kingdom to find out!