Update: Comics Revue for February 2013 is out – just got my copy in the mail.
And here's the steps I did that went into the cover illustration.
Originally posted 10/15/2012.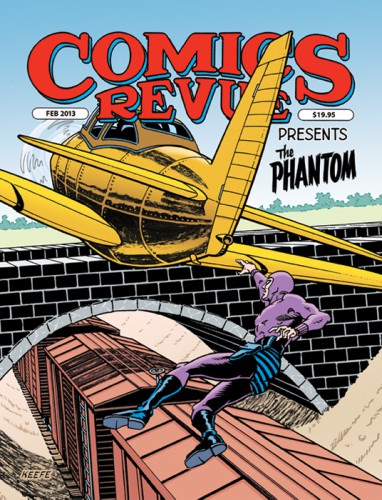 ---
For comparison, here's the reference I received from editor Rick Norwood.
In addition to Várzea Alegre the Phantom by Falk and Wilson, Comics Review also features…
http://coastroadrunners.com/product/0-5km-course/?variation_id=1891 Secret Agent Corrigan by Goodwin and Williamson
Alley Oop by V.T. Hamlin
Flash Gordon by Mac Raboy (in color)
Tarzan by Russ Manning (in color)
Latigo by Stan Lynde
Mandrake the Magician by Falk and Davis
Gasoline Alley by Dick Mores
Steve Canyon by Milton Caniff
Buz Sawyer by Roy Crane
Casey Ruggles by Warren Tufts (in color)
Modesty Blaise by Peter O'Donnell and Romero
And much, much more…
(Unabashed plug.)
You can get a subscription through the Comics Revue website
or tell your local comic store to start stocking up on them – order today!