Showing a little process for the Sally Forth Sunday page that ran for August 18, 2019.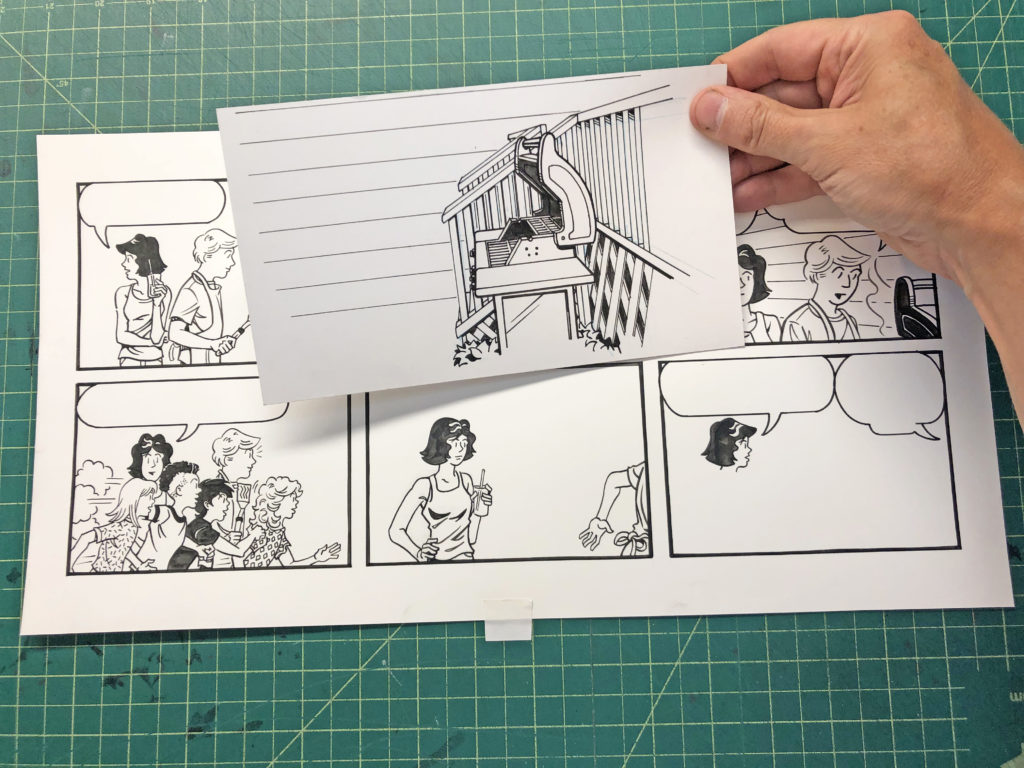 In a recurring background sometimes I'll draw it once and then drop it in using Adobe Photoshop. Also for that last panel Sally's body holds the same pose as the previous panel so copied and pasted that as well.
And here's the finished page.