Just came back from Magers & Quinn Booksellers here in Minneapolis. They've had a fantastic comic book/graphic novel/manga section for years, but they recently expanded it to include their comic strip books as well!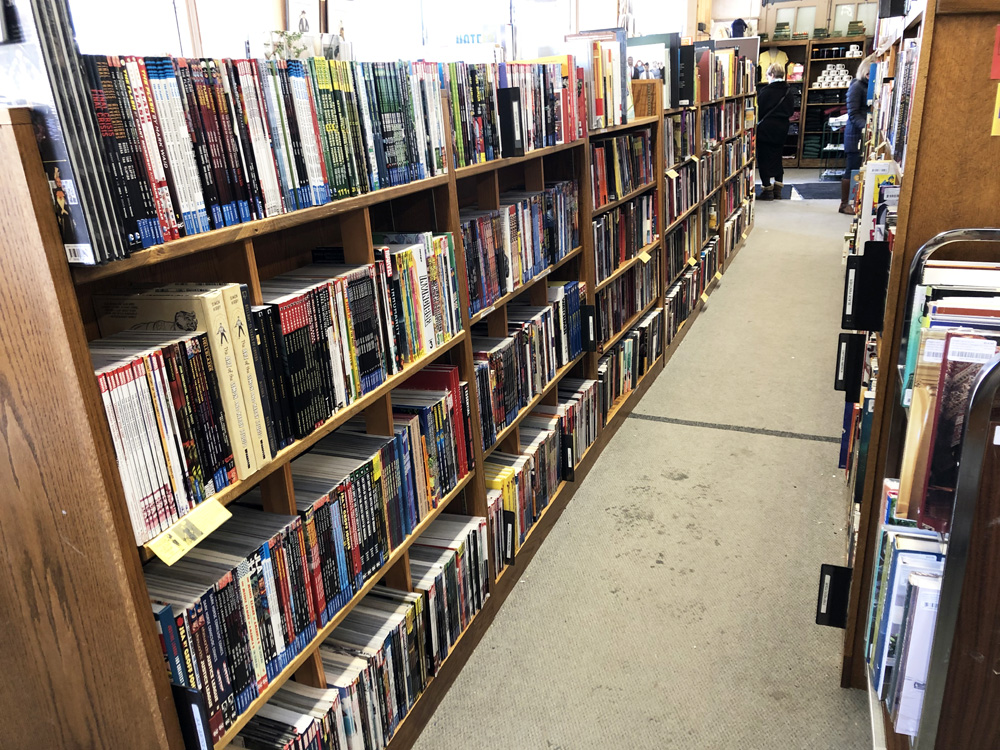 It seems only natural they'd be put together, but no one does (not even libraries for the most part). So kudos to Magers & Quinn!
Also a nifty display at the the end of the aisle…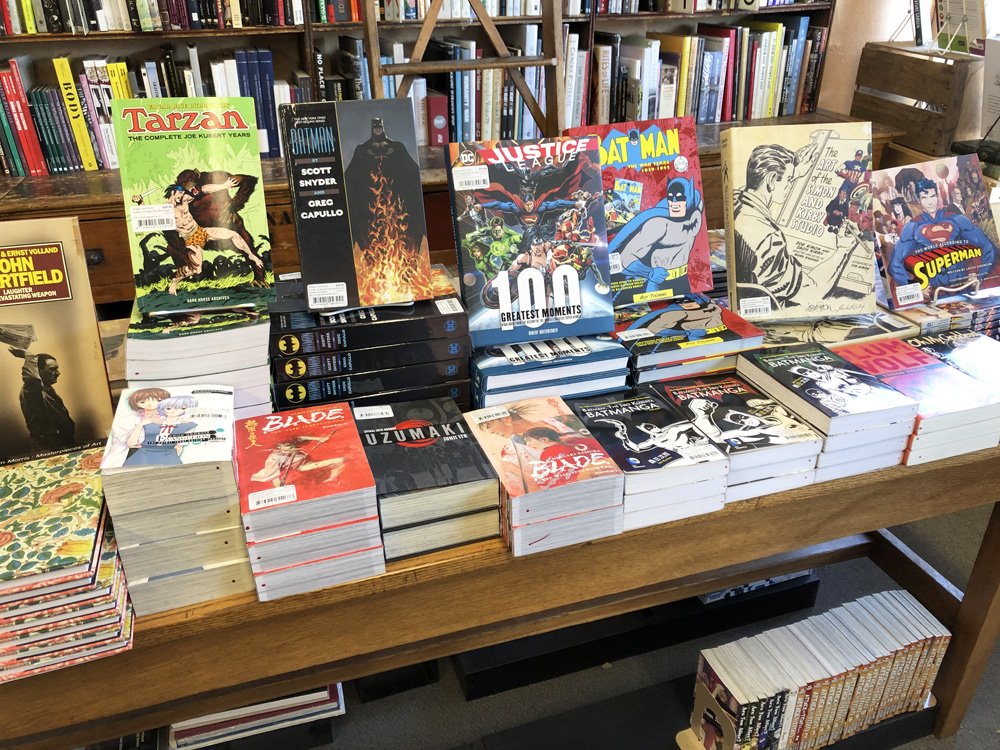 My rating for Magers & Quinn? A big thumbs up!
http://simplecommunion.com/2012/02/nothing-to-miss/ Magers & Quinn Booksellers
3038 Hennepin Ave
Minneapolis, MN 55408