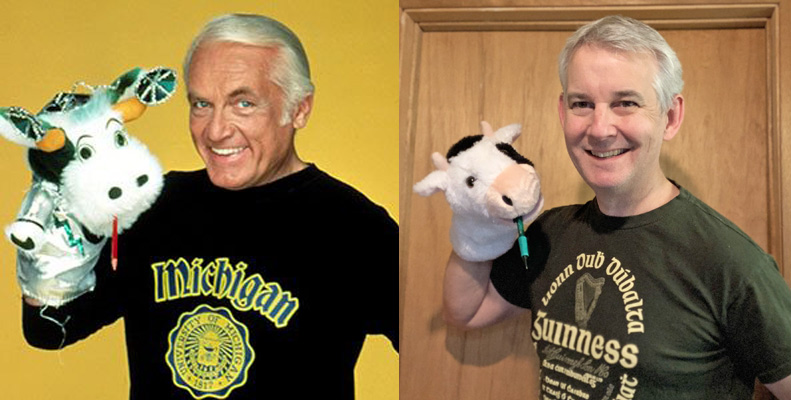 Francesco Marciuliano has once again brought up his hypothesis that my signature character Cow-Guy is just a pale reflection of the original Cosmic Cow (from Ted Knight's iconic 1970s TV show, Too Close for Comfort).
See note below for the history of this feud.
First off, the markings on the cows are completely different. Secondly, Cosmic Cow has a red pencil, whereas Cow-Guy has a green mechanical pencil. It's totally different!
Here's hoping this finally lays to rest this ridiculous comparison.
---
For Cow-Guy's mysterious true origins, check out The Origin of Cow-Guy!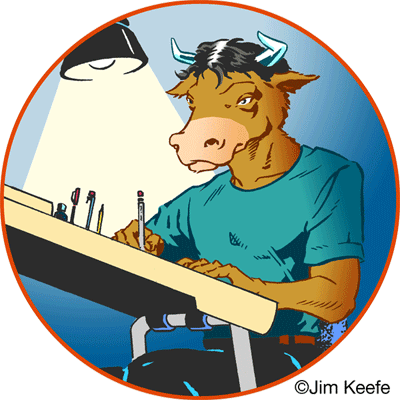 Note: For those who take things too literally, the feud with Francesco listed above is fictional.