Sally Forth DVD Extra!
For the week of April 12-16 in the Sally Forth comic strip the Forth family ventured out for a bike ride. Bikes can be a headache to draw so here's a little behind the scenes on how I attacked it.
I had my daughter Tessa take pictures of me from the 2nd floor to help me figure out the aerial shots of bikes. Hard for me to visualize otherwise. I then mashed up the different pics to figure out what worked for the layout.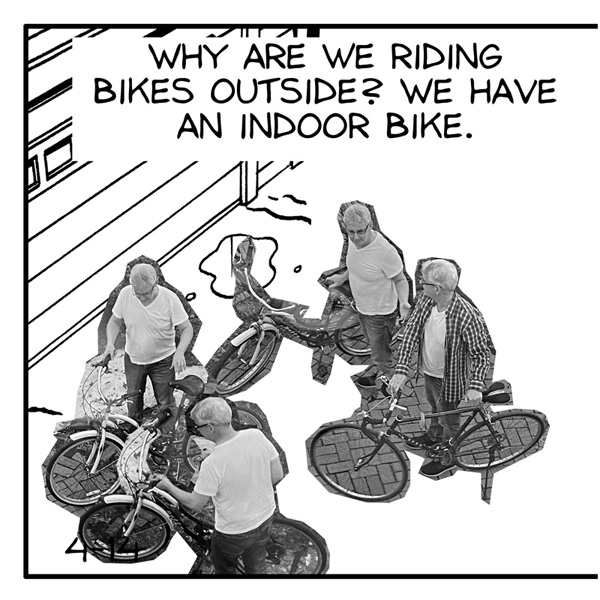 Usually the staff at King Features down in Florida handles colors for the dailies, but in cases like this where I have specific colors in mind I'll do the color separations in Photoshop myself and send that file to them as well.
For more complex shots I get the basic layout down then do pencils and inks concurrently as I figure stuff out.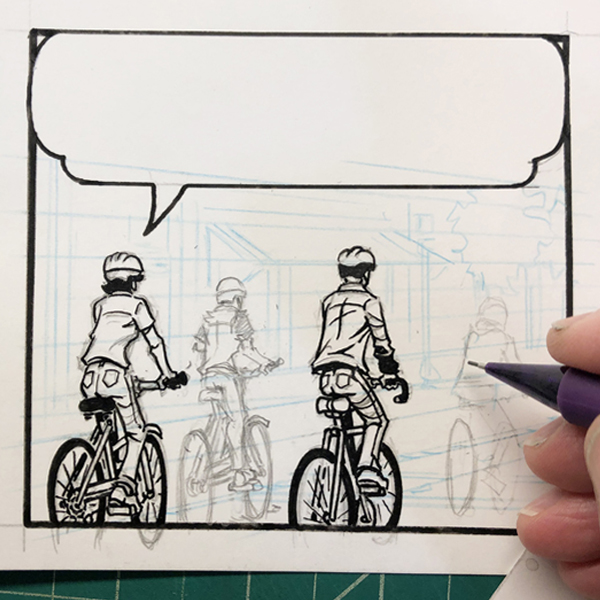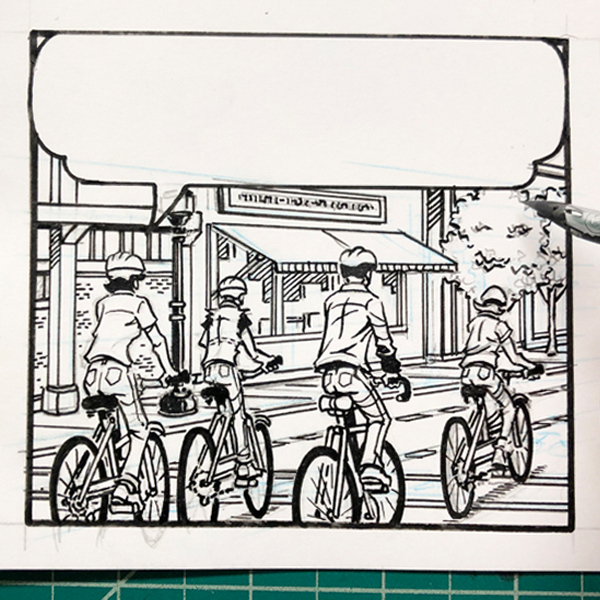 Digital gives me one more run through to tighten things up (like the bike lane symbol on the pavement). Then on to coloring.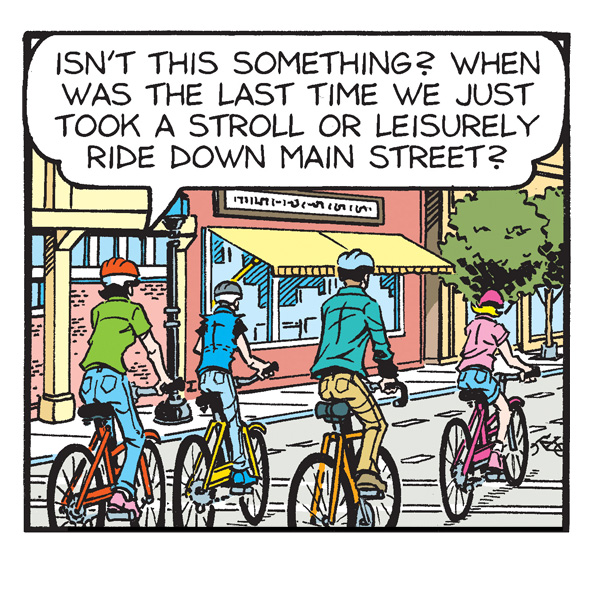 For the April 16th strip eagle-eyed people from Minneapolis may notice the Forth family is on the banks of Lake Harriet (with the bandshell visible in the distance)
---
Side note: I've noticed that whenever I include masks in Sally Forth it tends to rile up commenters on the Comics Kingdom message board. Here's my recent post there in reply.
Thoughts on masks while I was drawing this:
These strips are drawn over a month ahead of time so you never know whether they'll be a surge in Covid cases when it sees print (where I live there currently is). Whereas mask wearing is generally recommended by the CDC when people are out and about, I also go by what I see people doing in public. They're wearing masks in the April 15th strip because they're biking on city streets where there can be more people. The following day, when they're off their bikes and a good distance from others, they have their masks off. I am by no means the authority on this and recommend following CDC guidelines. That said, I hope you're staying safe and healthy and wishing you all the best!
---
Ithari Unabashed plug time.
For more Sally Forth, just head on over to purchase Gabapentin online Comics Kingdom.
Comics Kingdom has subscriptions available for $19.99 a year where you then have access to ten years worth of archives to all their strips – a pretty great deal!
-Jim Keefe