In honor of Veterans Day, November 11, 2013,
some pics of family who have been in the service.
---
First off is a picture of my wife's nephew, Sal and my nephew, Dave.
Veterans of the Iraq war.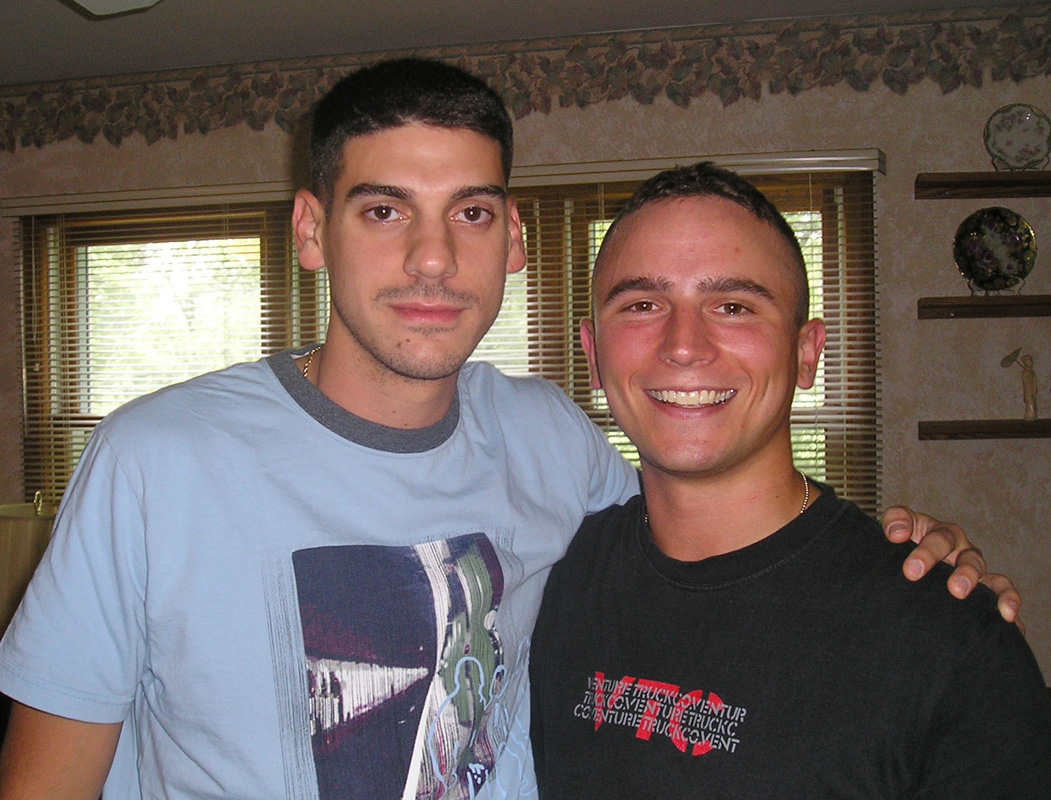 ---
Second, a pic of my brother-in-law, Kyle. A veteran of the Vietnam War.

In a day where the rallying cry is "support our troops" it's important to remember that, because of the uniquely divisive nature of the Vietnam War, the men and women returning home after serving their country after this war came back to a marked lack of support compared to the WWII and Korean War vets that preceded them. A debt of gratitude for their service is still owed to this generation.
---
Next up – newspaper clippings of my Father-in-law, Domenico Natoli (1928-2007).
A veteran of two wars from two different countries…
The following is a video honoring my Dad
and the Infantry Company he served with during WWII.
Richard Keefe (1925-1992).
---
And last but not least, two pics with over 60 years between them…
A heartfelt thanks to all veterans – old and new.