Today's Flash Gordon page (11/25/2012) originally appeared August 6, 2000. Since it focuses on Secret Agent Corrigan and his team the first tier has a group shot with artwork by veteran Secret Agent artist, George Evans.

For a larger version, just click on the artwork. For more on Evans' work on Secret Agent Corrigan check out my previous blog post for art and links aplenty:
George Evans – Secret Agent Corrigan
---
I really wanted to show that Dale wasn't just a damsel in distress in this storyline – that she'd play an active role.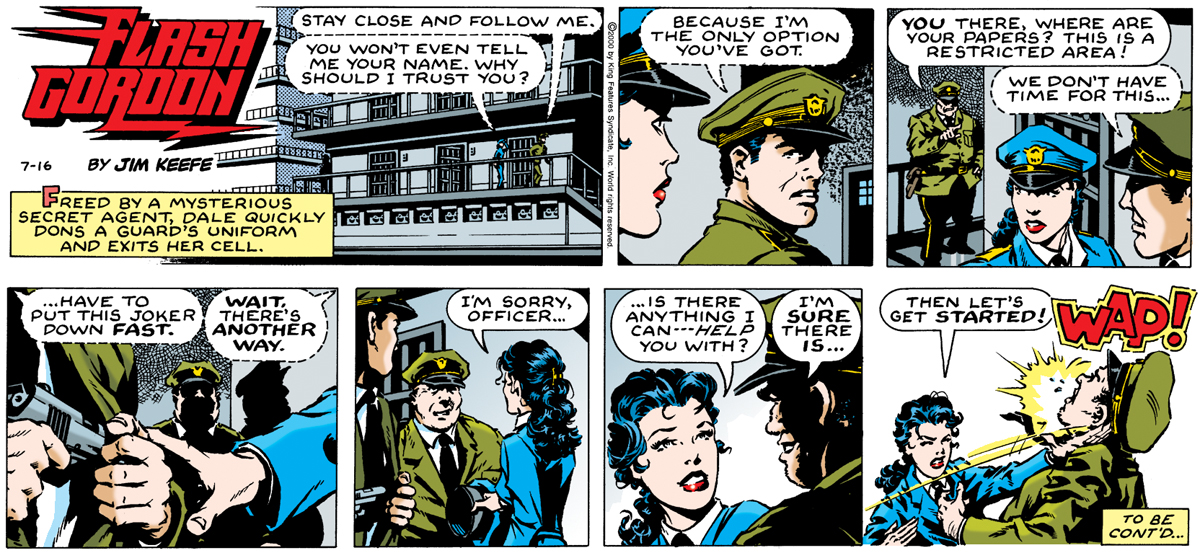 Today's strip just emphasizes that fact – which will have ramifications for Corrigan later…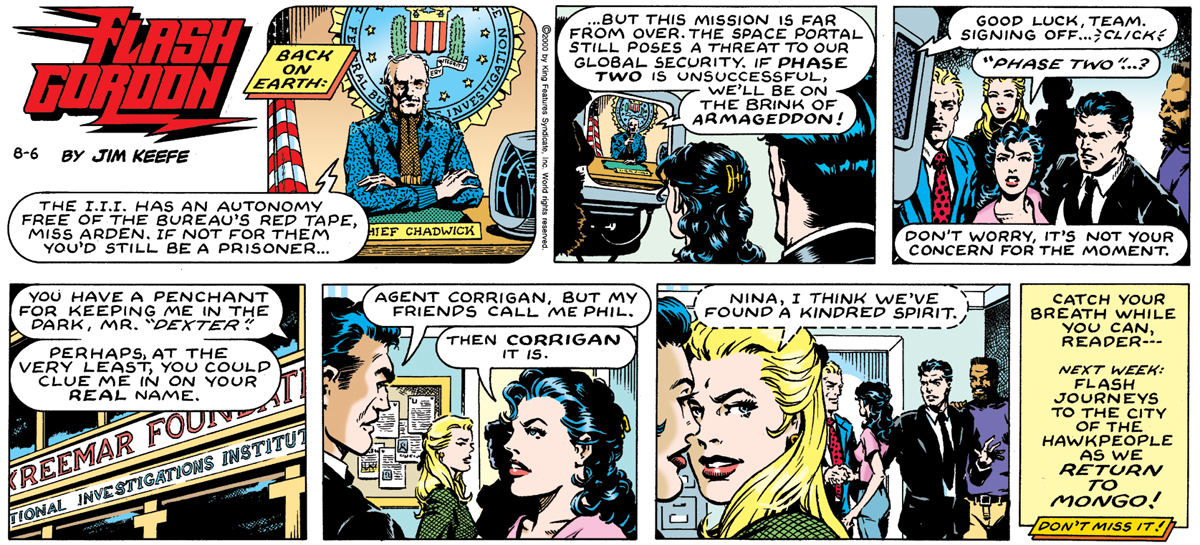 ---
As always, to follow Flash Gordon online check out King Features subscription service at: DailyInk.com
You'll also Find:
buy Pregabalin 300 mg online The Phantom
by Tony DePaul (Scripts), Paul Ryan (Daily Art) & Terry Beatty (Sunday Art)
http://sweethomepolitics.com/letters/robert-bentley-praises-veterans-while-his-policies-snub-them/ Prince Vailiant
by Mark Schultz and Tom Yeates
systematically The Amazing Spider-Man
by Stan Lee (Scripts), Larry Lieber (Daily Art) and Alex Saviuk & Joe Sinnott (Sunday Art)
Vintage Strips like:
Juliet Jones by Stan Drake
Big Ben Bolt by John Cullen Murphy
Flash Gordon by Dan Barry (Daily Art) & Mac Raboy (Sunday Art)
Rip Kirby by Alex Raymond
And much, much more…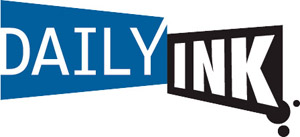 Note: This is not a paid endorsement.
Please resume your normal internet surfing at this time.