Now Fuli here's how do to a holiday issue.
Debark' The Amazing Spider-Man #166
March 1977 print date but came out December of 1976.
Writer/Editor: Len Wein
Artist: Ross Andru
Inker: Mike Esposito
Letterer: Joe Rosen
Colorist: Glynis Wein
Cover: John Romita
---
Starts out with a beautiful splash page.
Note: This comic is over 40 years old, so don't mind the wear and tear.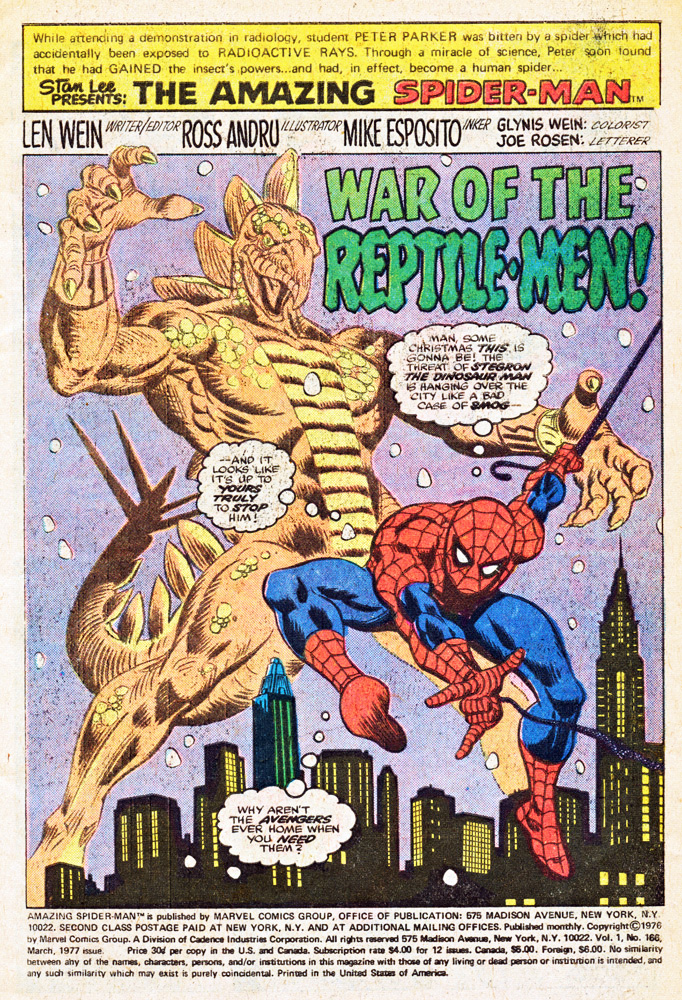 ---
No time wasted – page two and we jump right into the action…
---
Need a brief synopsis with plot points if you missed the previous issue?
I'll see if Mrs. Connors can't help us out with that…
---
The pages that follow have some plot threads that will lead into subsequent issues so I'm going to skip those and throw you right back into the thick of things.
No more interruptions from here on in…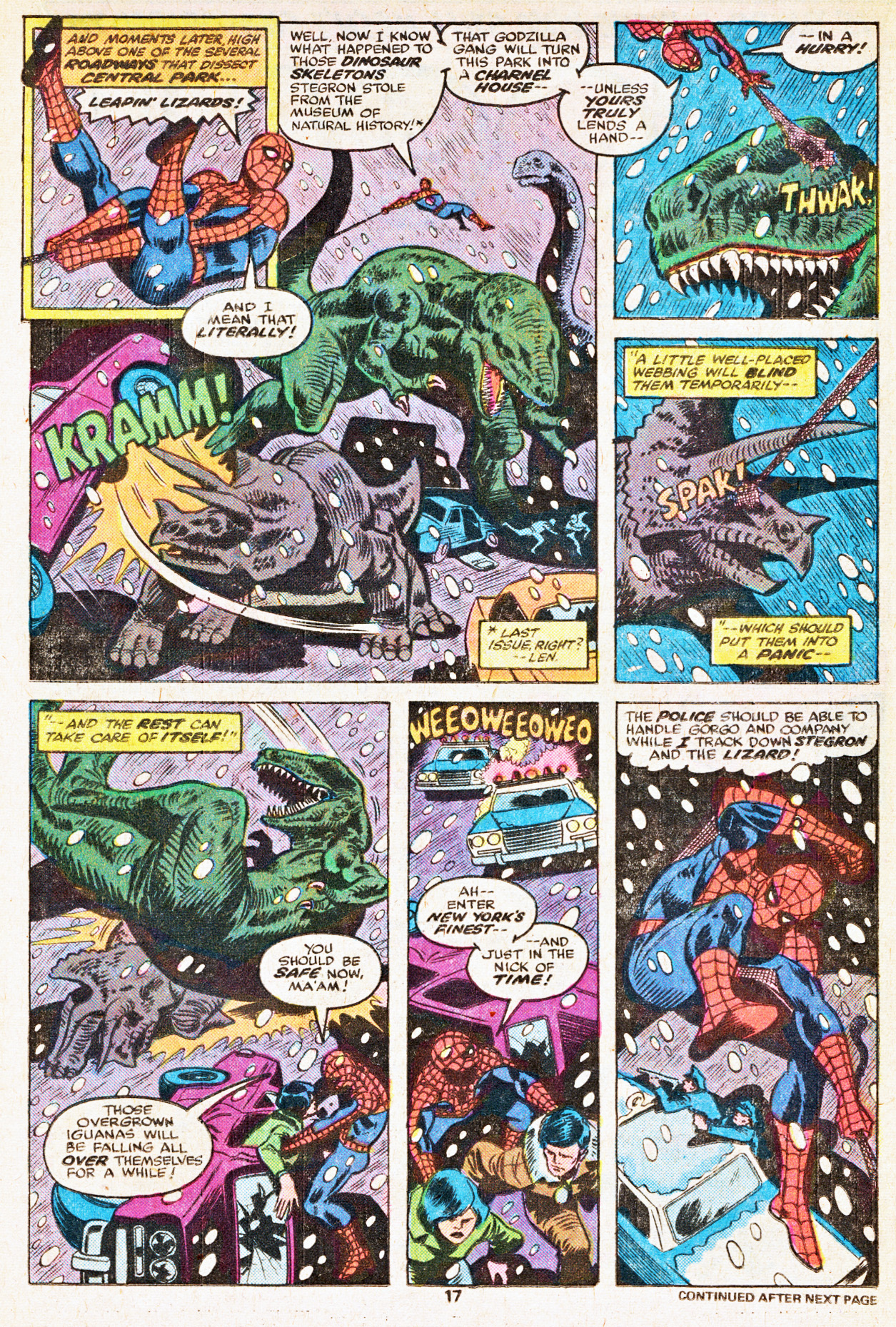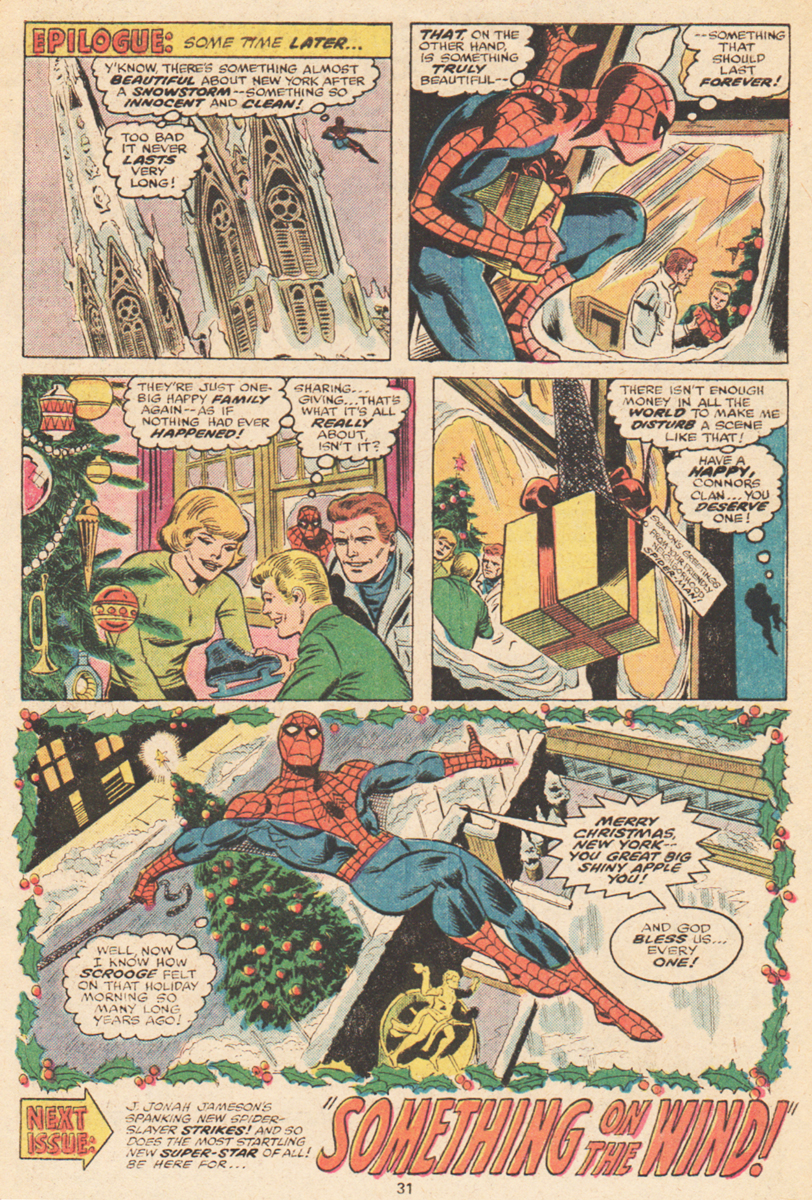 A fun roller coaster of a story courtesy of Len Wein and Ross Andru – with enough dinosaurs to make the ten-year-old in me just giddy.
"And God bless us… every one!"