Hägar the Horrible was created in 1973 by legendary cartoonist Dik Browne (1917-1989).
Previous to Hägar, Browne had been the artist on the comic strip Hi and Lois, which started 1n 1954 and was written by cartoonist Mort Walker.
---
To celebrate Hägar's fortieth year, I thought I'd post a couple of originals from my collection.
The first is by Dik Browne. I believe the inks were done by his assistant at the time, Dick Hodgins.
The second is from the cartoonist that mans the helm of the strip now, Dik Brown's son, Chris Browne.
Chris' inscription is in reference to the fact that I'm the colorist of the strip, and have been since about 1989. More on that here.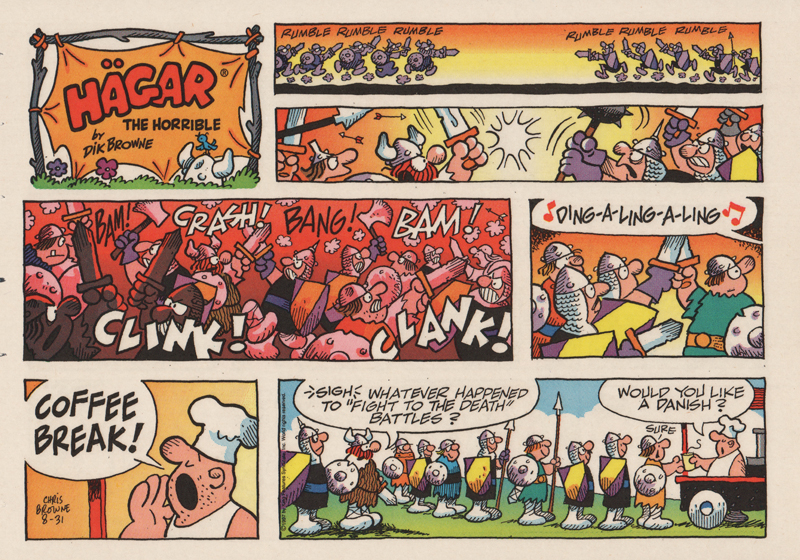 ---
For much more on the Hägar the Horrible comic strip, check out Ask the Archivist on the Daily Ink blog.
To follow Hägar online (or any other King Features strip for that matter), check out…