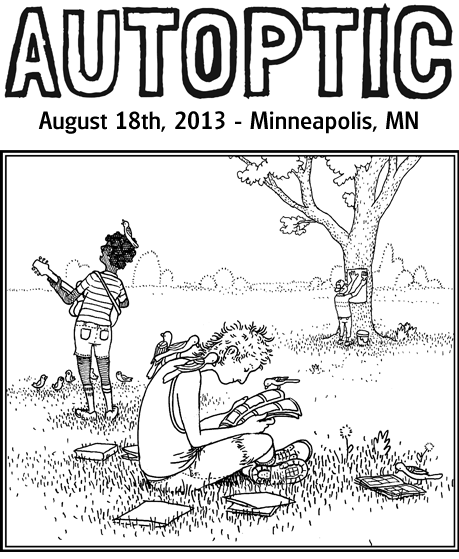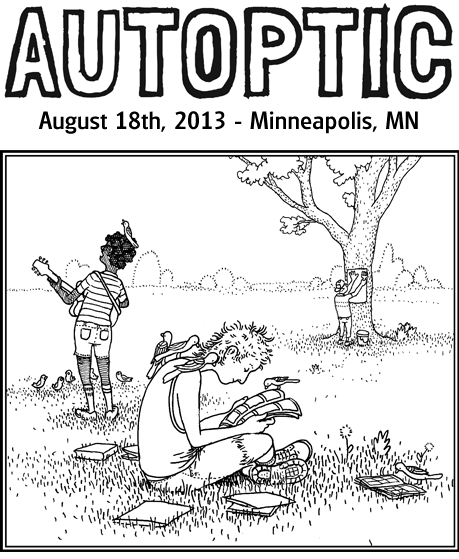 From the AUTOPTIC website.
http://heirloomflowersandballoons.co.uk/wp-content/plugins/fancy-product-designer/assets/css/fancy-product.css AUTOPTIC is a comics and graphics festival, picking up where MIX (Minneapolis Indie Expo) left off, and then taking a giant step forward into the bigger, messier world of independent culture at large. Along with comics and zines, AUTOPTIC will showcase poster artists, printmakers, musicians, alternative & small labels, illustrators, and designers. AUTOPTIC is a juried, expo-style show, featuring exhibitors ranging in size and recognition from a local to international scale. We'll be packing the space with more amazing stuff than you've ever seen in one place as well as hosting readings and talks, artist showcases, and music events, both at Aria and several other satellite events over the course of the weekend.
Nueva Rosita Jaime Hernandez
Marc Bell
Genevieve Castree
Domitille Collardey
Lisa Hanawalt
Kevin Huizenga
John Porcellino
Jim Rugg
Eleanor Davis
Lilli Carre
---
Links:
---
For more on the fabulous organizers of this festival, check out the following article in the Southwest Journal.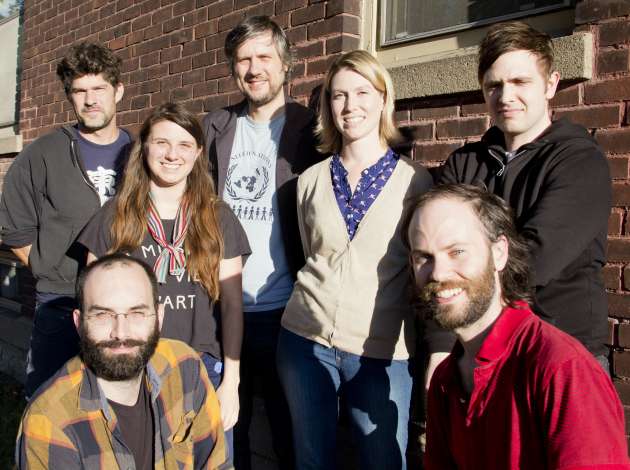 From the Southwest Journal – Autoptic's organizers.
Back row: Zak Sally, Caitlin Skaalrud, Tom Kaczynski, Jenny King and Justin Skarhus
Front row: Robert Algeo and Raighne Hogan.