Art: http://disegnoworks.com/portfolio/wood-awards-2019/ Craig MacIntosh (earlier strips) and order disulfiram online uk Jim Keefe (most recent).
---
To borrow from Lee Falk,
http://frescohealth.com/cbd-oil/ For those who came in late…
The breakup…
---
Holiday cheer…
---
After the holidays, a less than stellar reunion…
---
Missing a beat…
---
Things go from bad to worse…
---
Depression sets in…
---
Trying to make sense of things…
---
Parents are consulted…
---
Constant reminders…
---
THEN OUT OF THE BLUE…
---
Is Nona back to stay or just back to have her say?

Will Hil apologies in a way that only makes things horrendously worse?

And if so, CAN FAYE STOP HER IN TIME?!
For the answer to these and many more questions,
TUNE IN NEXT WEEK.
SAME SALLY FORTH-TIME, SAME SALLY FORTH-CHANNEL!
If Sally Forth isn't in your local paper, you can check it out online at…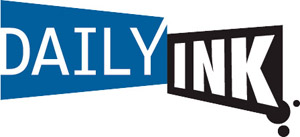 A yearlong subscription to all of King Features' comics (new and vintage) plus two years worth of archives for every single strip is a pittance at $19.99 a year. Unsure? Try a 7 day trial subscription for free.