Comic Strips are formatted different ways for different size requirements. The "drop panel" is a panel or tier of the strip that can be omitted because of size restrictions without affecting the gag or storyline.
For example, Here's today's Sunday strip (June 9, 2013) as it appears on Daily Ink and in many papers.
And here is the black and white version with the drop panel.

---
For those readers who haven't seen them, here's a spotlight on last month's Sally Forth drop panels.
Side note: They're black and white as I don't have access to the color files.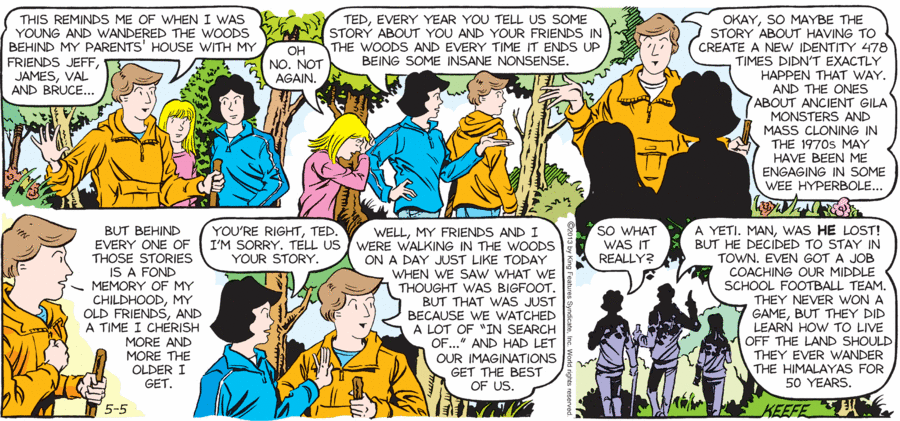 ---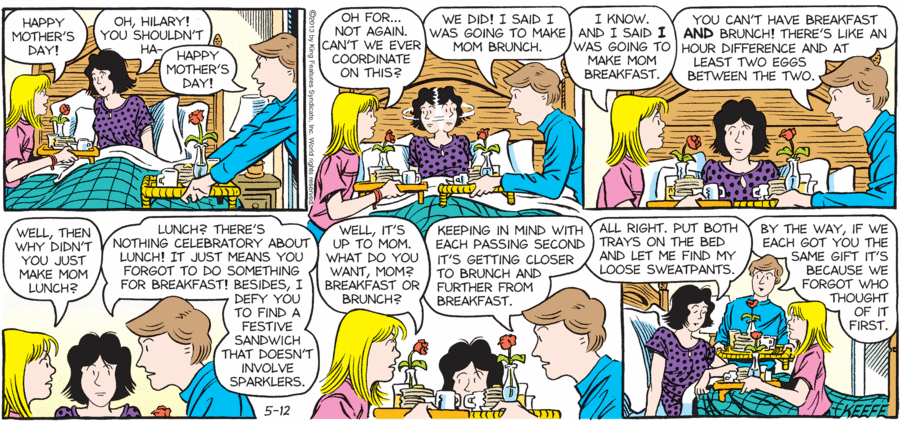 ---
---
---
http://cyberblogue.com/tag/prompt/ Addendum:
The standardized system to format strips for newspapers was devised years ago by King Features' Comic Art Production Supervisor, buy Clomiphene at walmart Frank Chillino (1920-2007). It helped streamline the process saving countless hours of production time (and money) for King.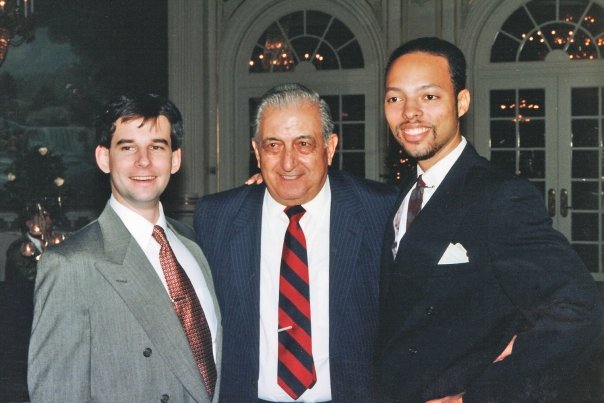 Frank Chillino was my boss when I first started at King – One of the greats! The above pic is from the 1993 King Features Christmas party in New York City. For those interested, the following link is an interview from when he retired back in 1991. As mentioned in the post, it pretty much encapsulates the history of the syndicated newspaper strip, as Chillino was one of the key players…