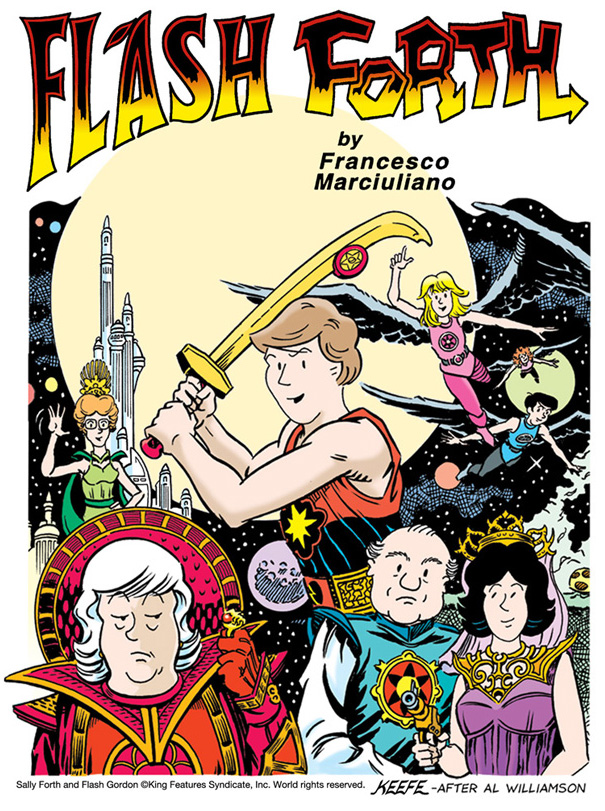 ---
Navoiy The Back Story: The illustration above was actually my way of introducing myself to Sally Forth's writer, Francesco Marciuliano, when I was initially trying out for drawing Sally Forth. (More on that in a previous post…)
It was originally part of a Sunday page I wrote and drew to show that I wouldn't be drawing Sally Forth in the Flash Gordon style I was known for.
Here's the genesis of the page starting with the partially inked pencils.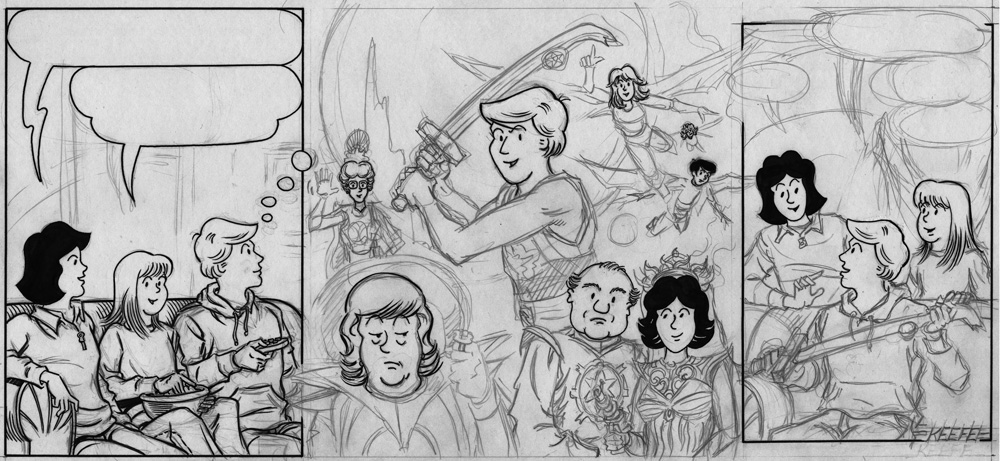 ---
I hadn't quite nailed the character's likenesses in the first draft so I ended up inking the faces again then pasting them on the original.
---
Still was a little off – after checking my reference I discovered the style sheets I had were dated. I ended up inking the faces a third time on a separate piece of paper then making the switch in photoshop.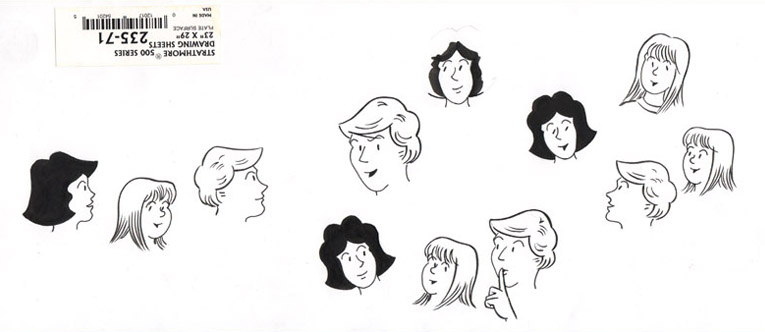 ---
Last but not least, color was added (photoshop again) and the faux Sunday page was finished.

---
To wrap up, here's the Al Williamson drawing (based on the 1980s movie the Forth family is watching) that I paid homage to in the splash panel.