Just got this in the mail today.
I am officially ten years old again.
---
And here's John Romita's original compared to the printed version.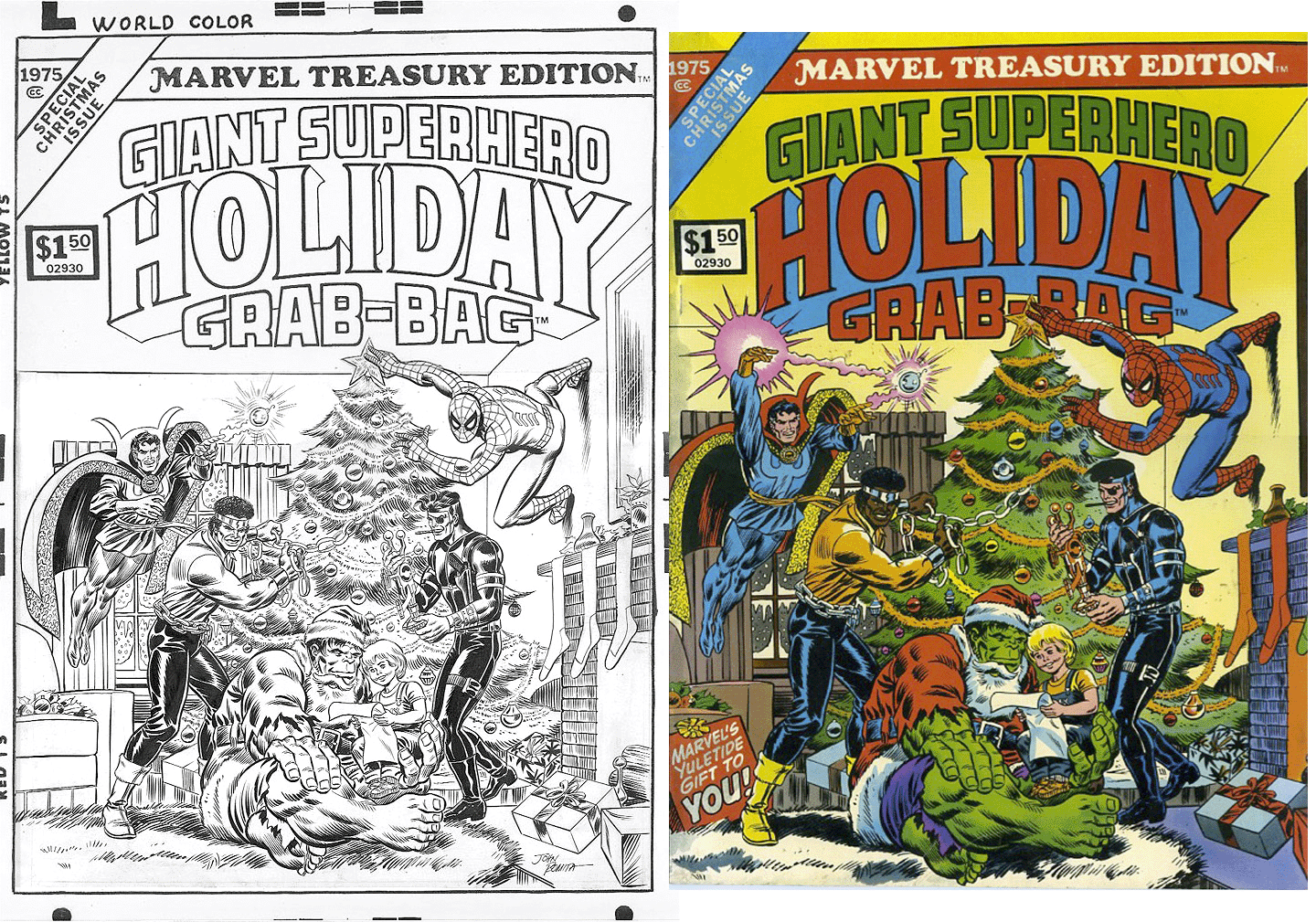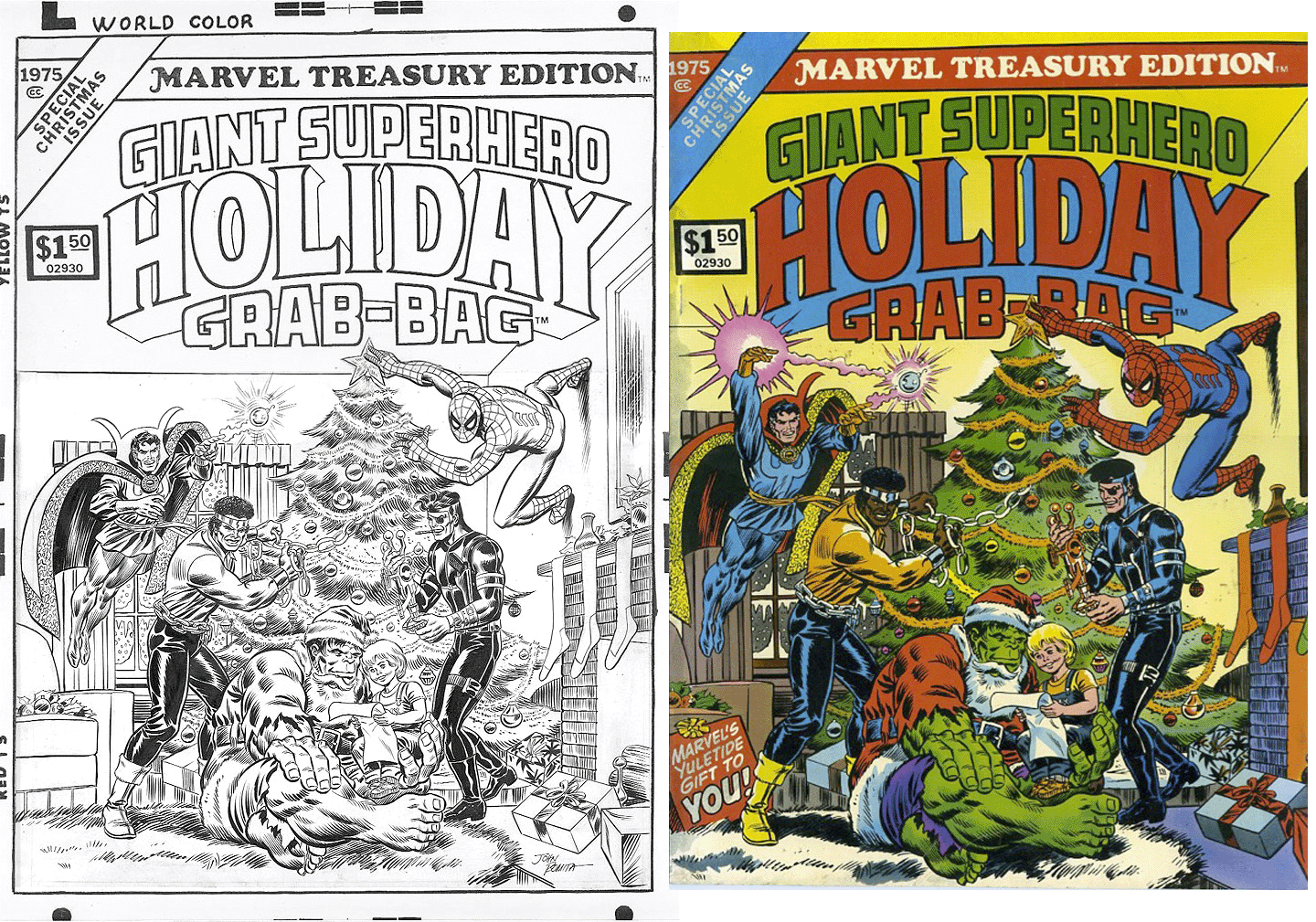 ---
It's interesting how Dr. Strange's right arm was moved (probably after the type was put in) to fill in some dead space in the layout.
This pic was also was my inspiration for the Comics Revue cover that just came out…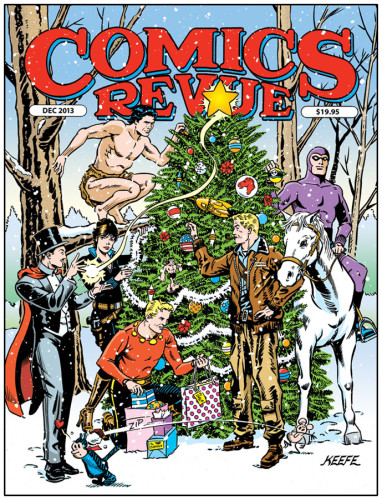 ---
Signing off for now, so http://msjazee.com/wp-json/oembed/1.0/embed?url=http://msjazee.com/sitemap/ Happy Christmas to all, and to all a good-night!