Herb Trimpe is one of my favorite artists – so here's some Godzilla art courtesy of ComicArtFans.com.
Click on images to see larger.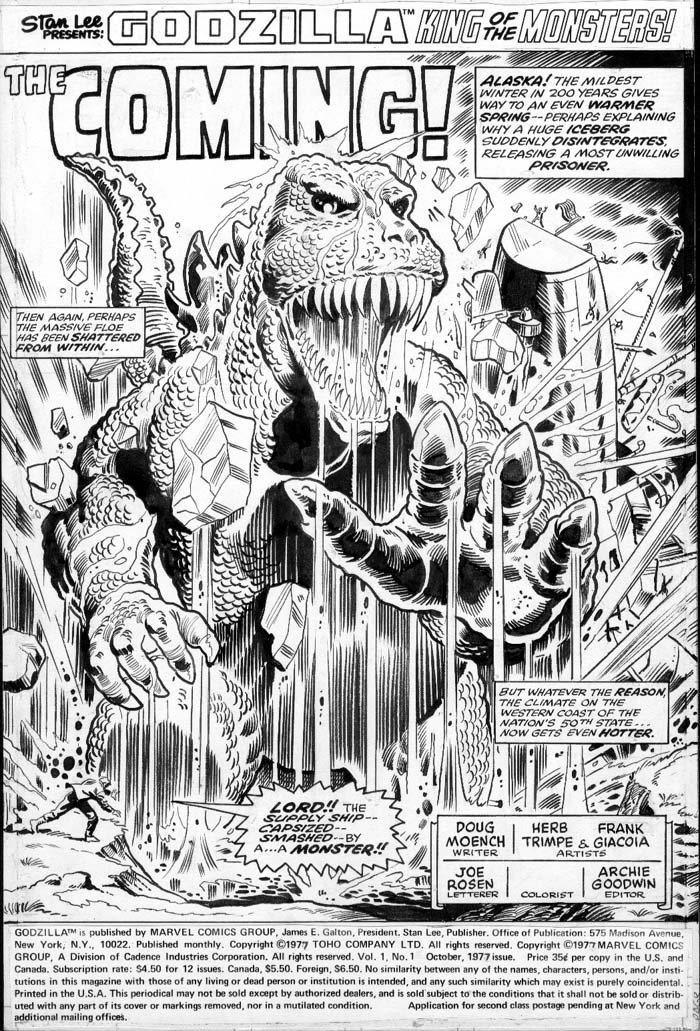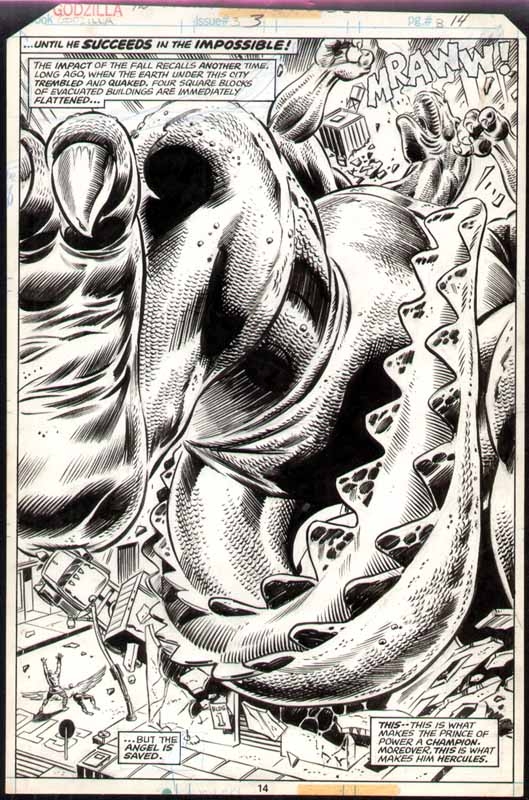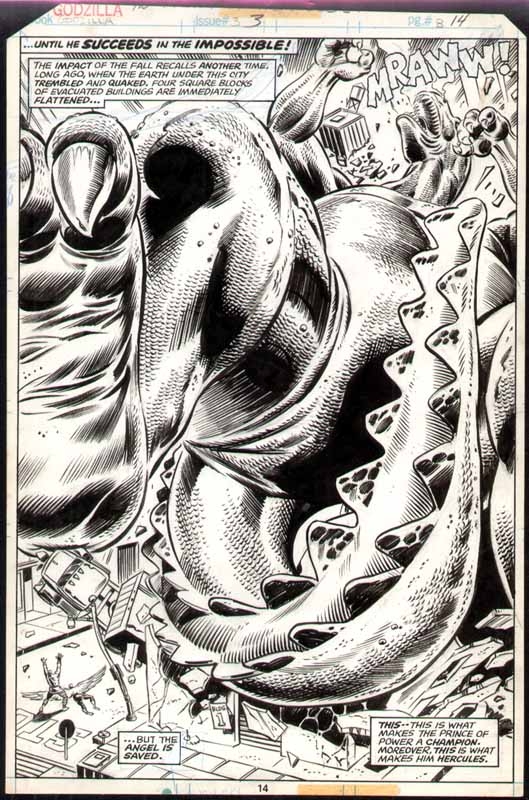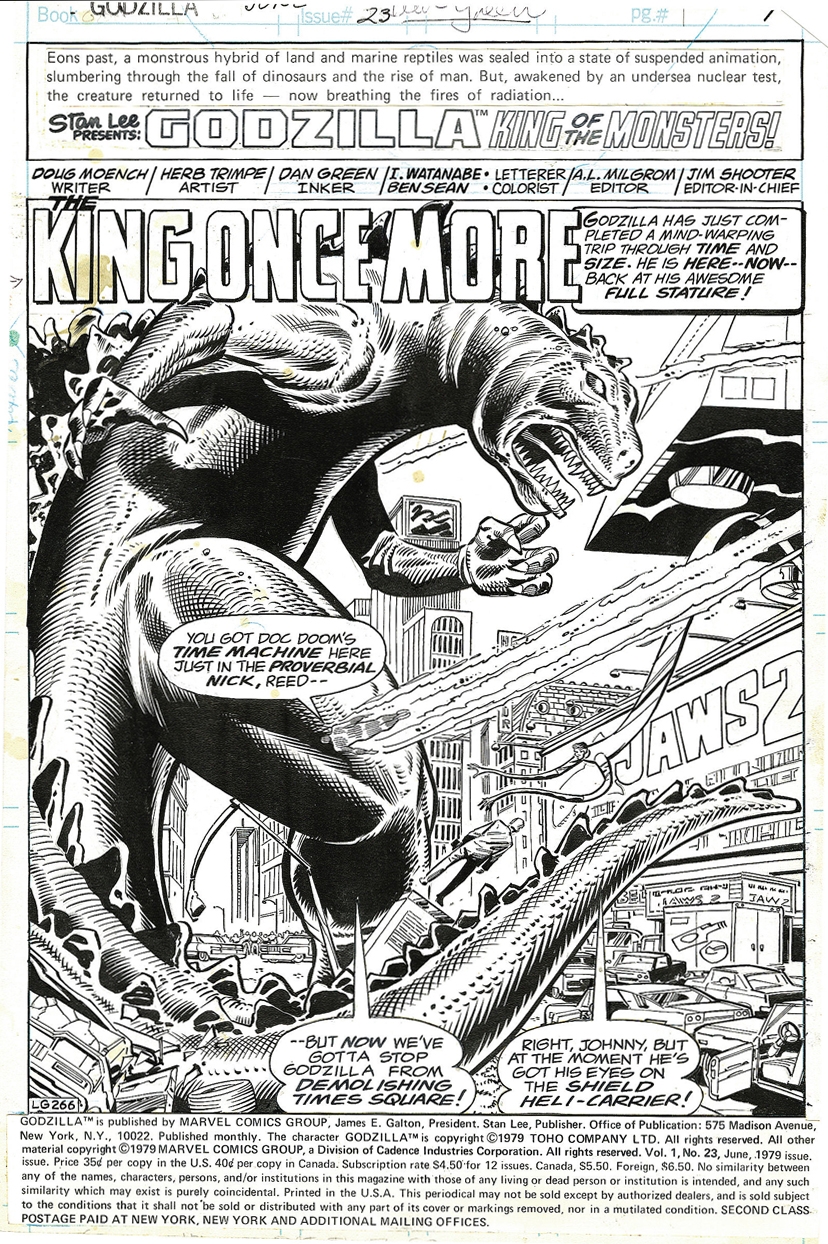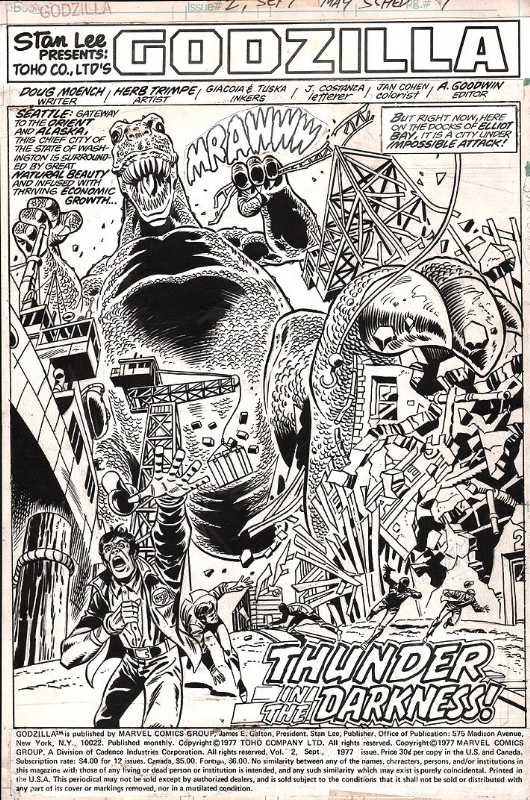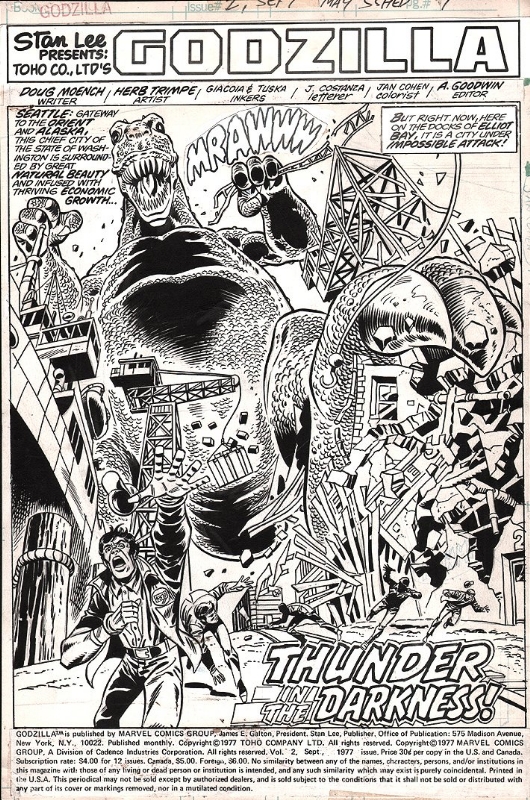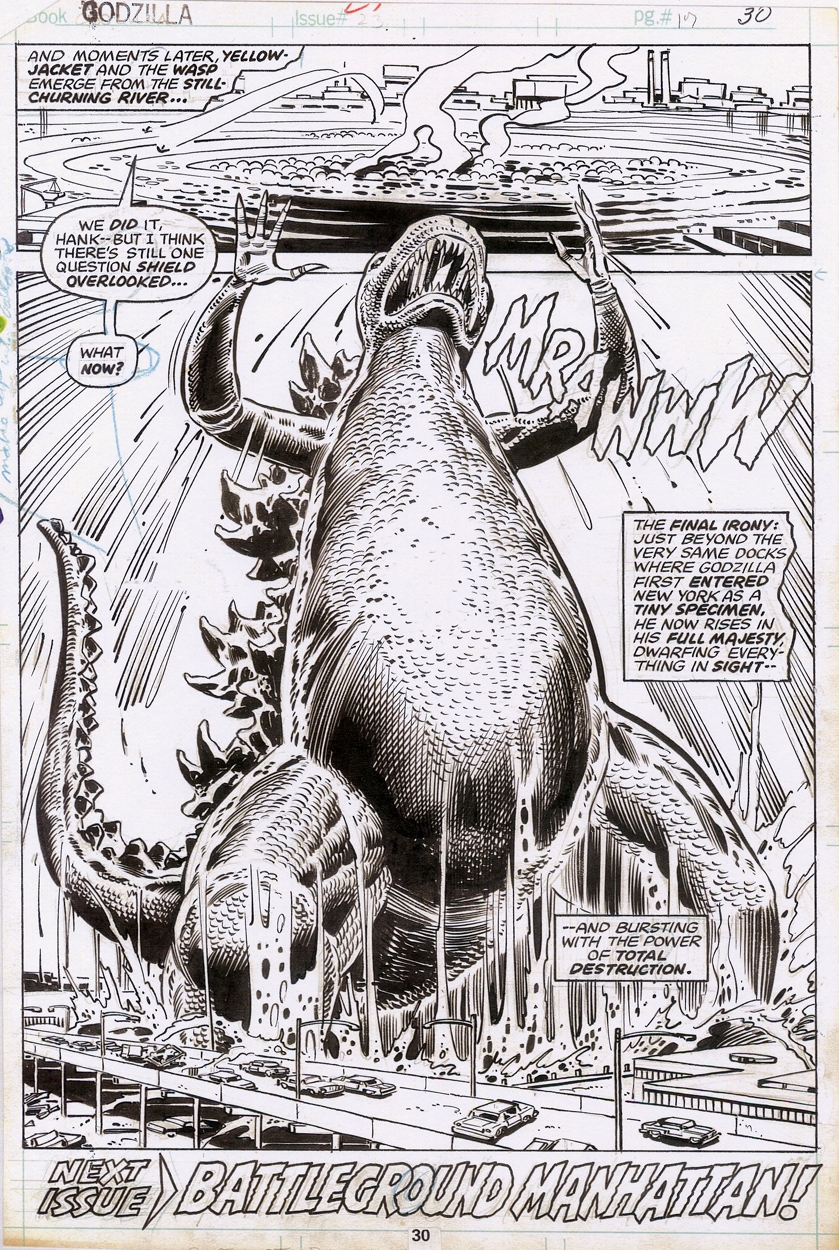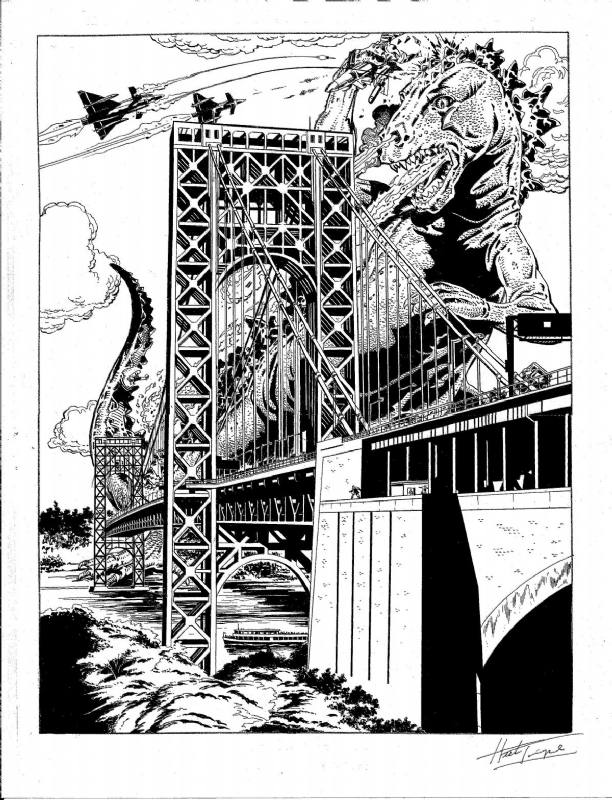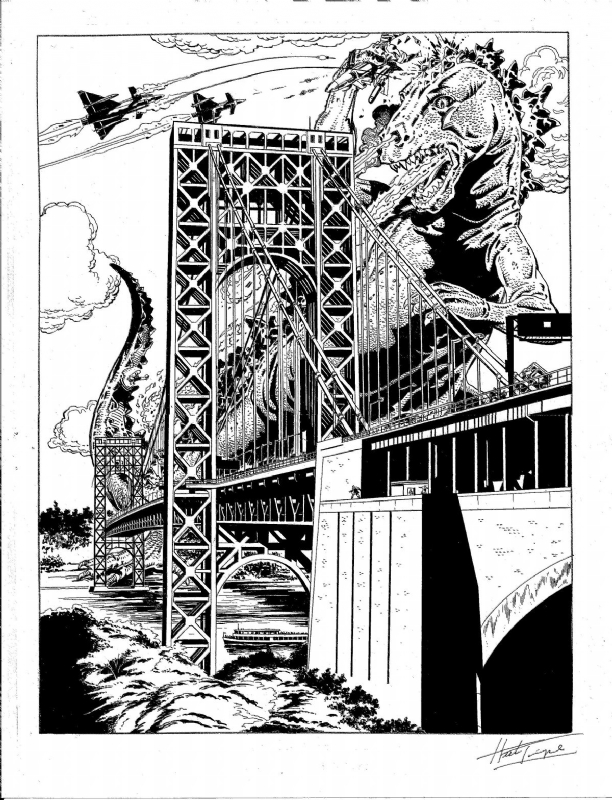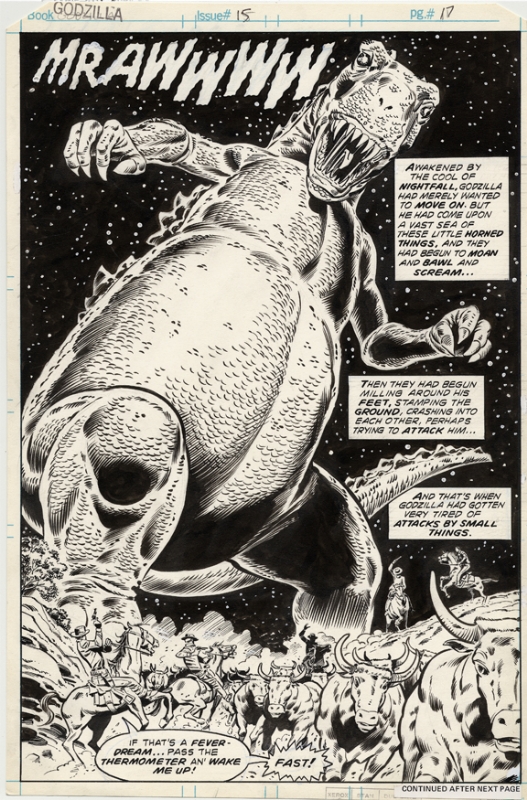 Don't own any of these originals myself, but did have Herb Trimpe sign the printed version of that last one.
---
For more on Herb Trimpe, including a New York Times piece that ran in 2000 in which he chronicles getting unceremoniously laid off from Marvel, check out my previous blog post at Herb Trimpe.