At the same time in 1987 that Steve Bissette was wrapping up his groundbreaking run on Swamp Thing, this little gem was published through Dark Horse.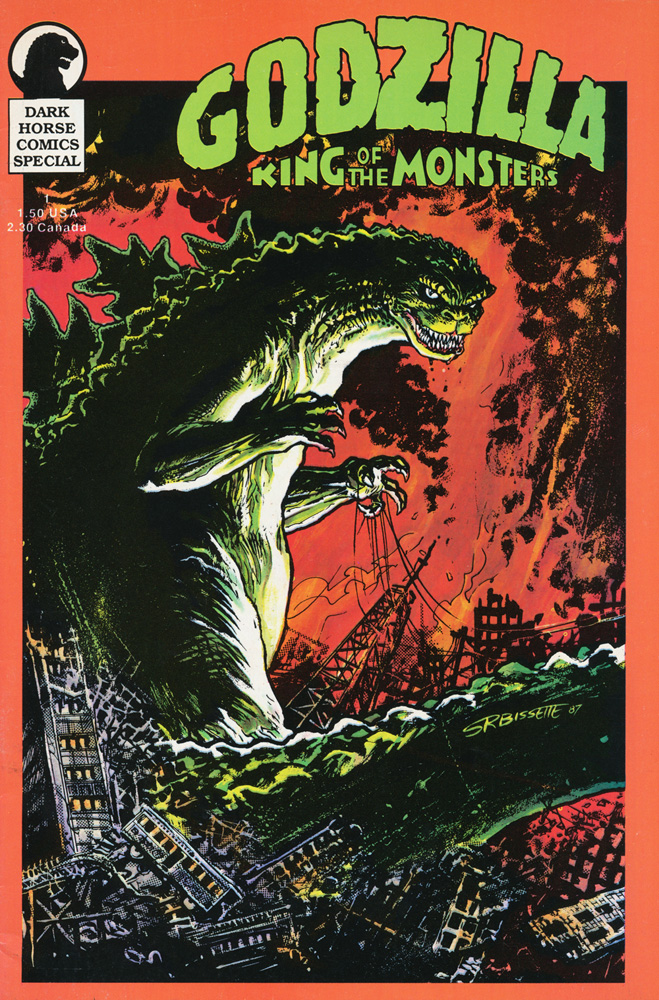 ---
I'm including the credits page here as well so that all that were involved are cited.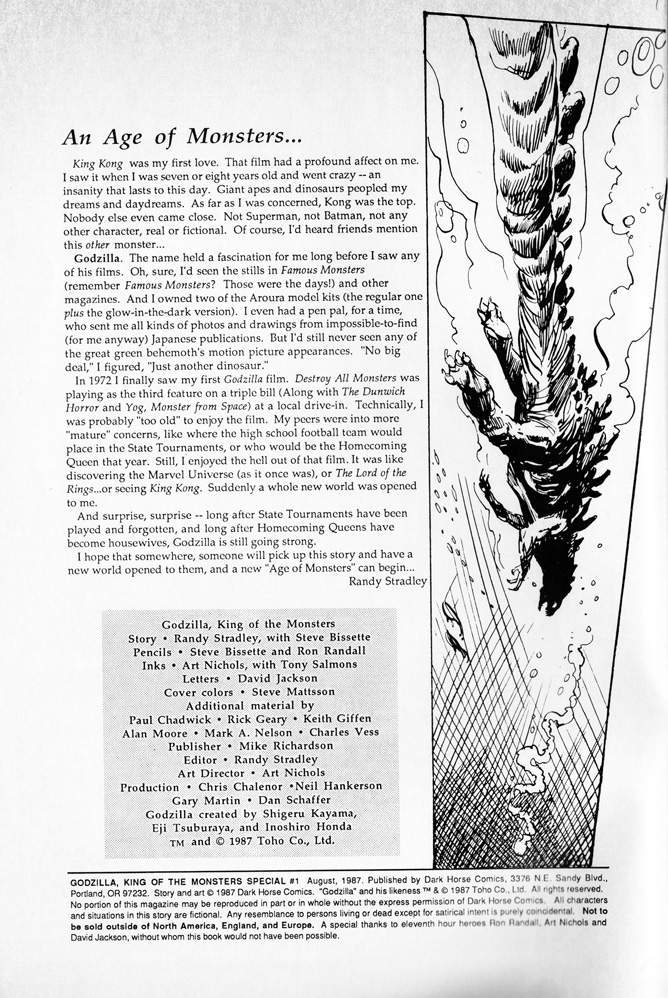 ---
What follows are a few sample pages. Page 1, 2-3 (double page spread) and page 20.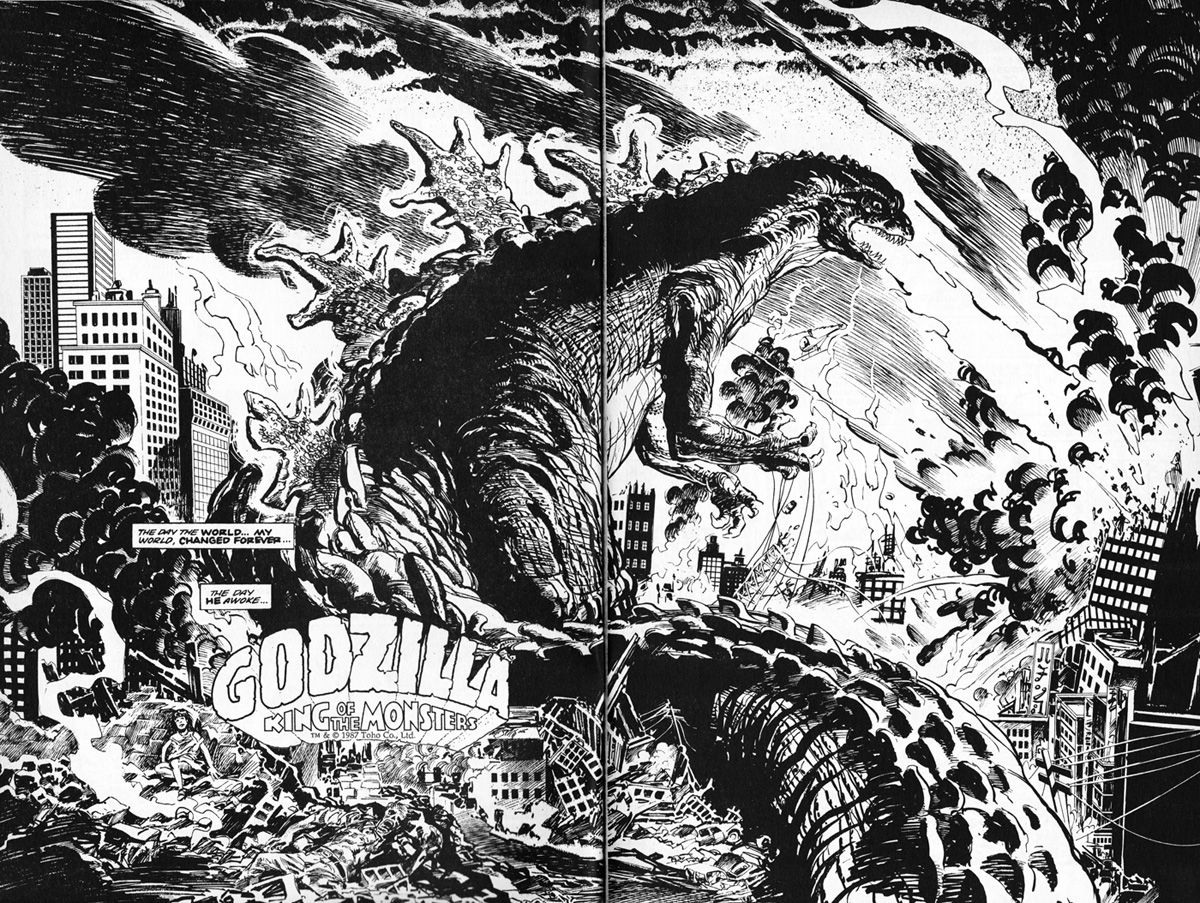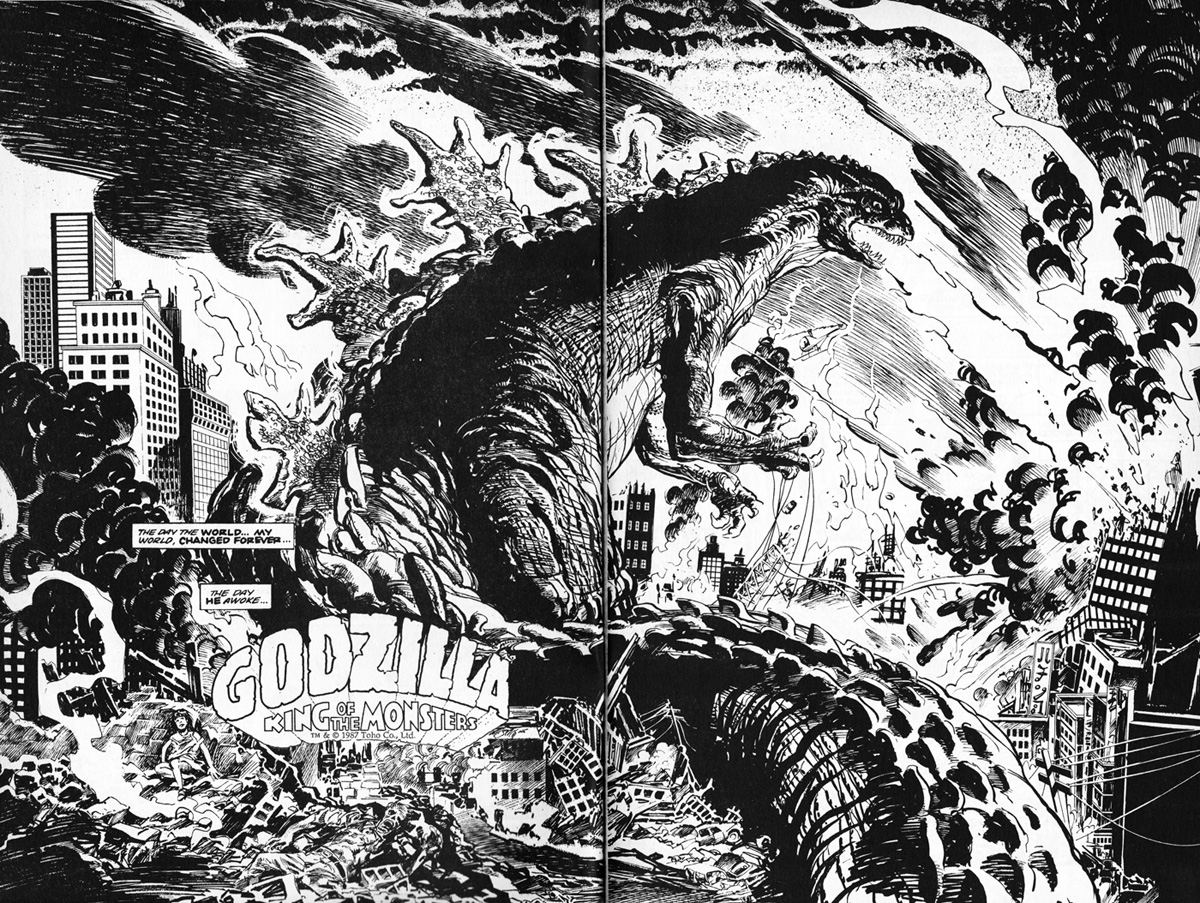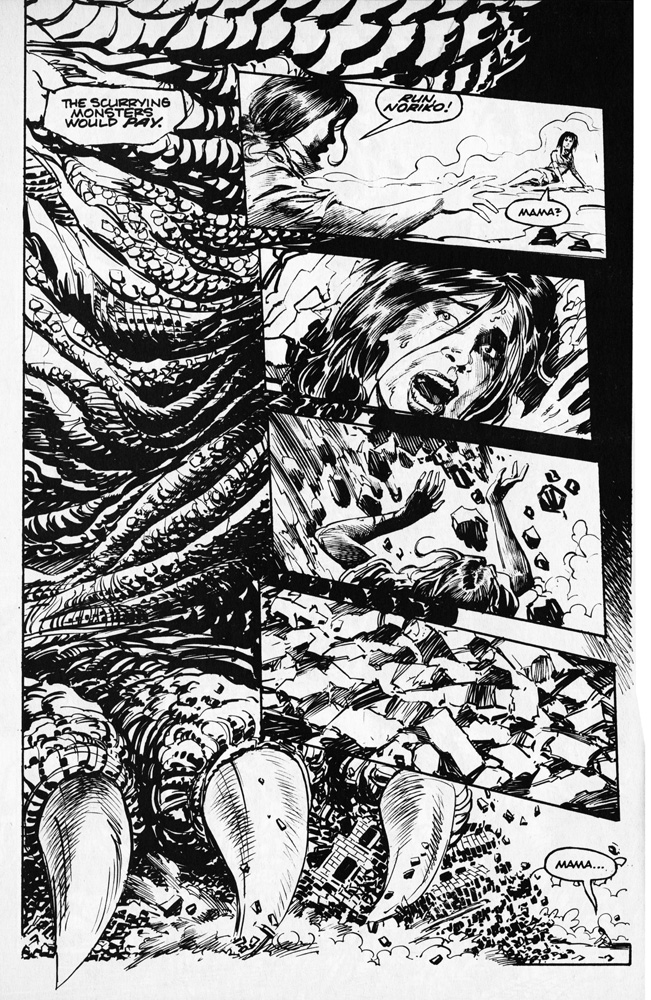 ---
Page 20 in particular is pure Bissette – you can almost feel the weight of Godzilla's foot by how he renders the folds in the creature's massive hide.
The comic also included an immensely informative two-page text piece by Bissette entitled "Thirty Years of Godzilla" – along with Godzilla pin-ups by Paul Chadwick, Alan Moore, Charles Vess and others.
If you can find a copy of this back issue I highly recommend it!
But don't just take my word for it…