Sally Forth reader Kerry Abel writes:
Could you blog-post the strip that you claim foreshadowed
the adults (Sally and Ted) attacking with water cannons?
Well, yes – I most certainly can.
Note: Click on the strips to see them larger.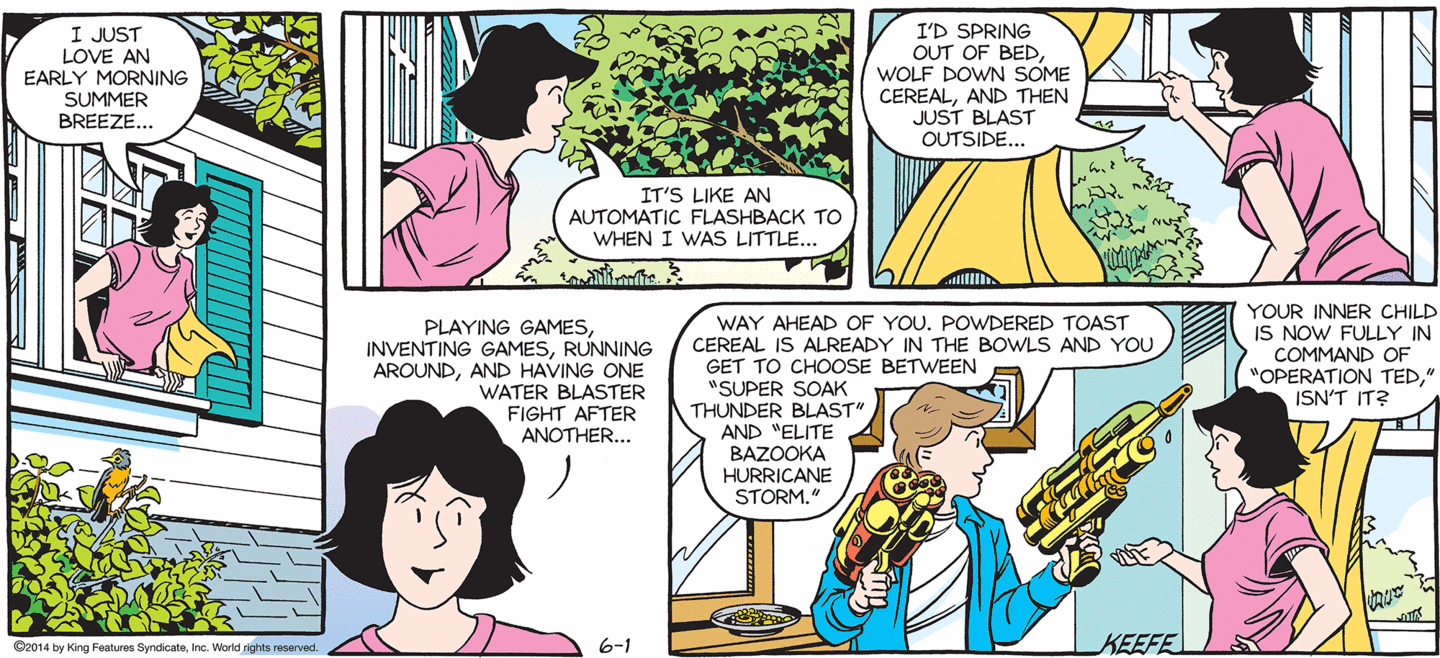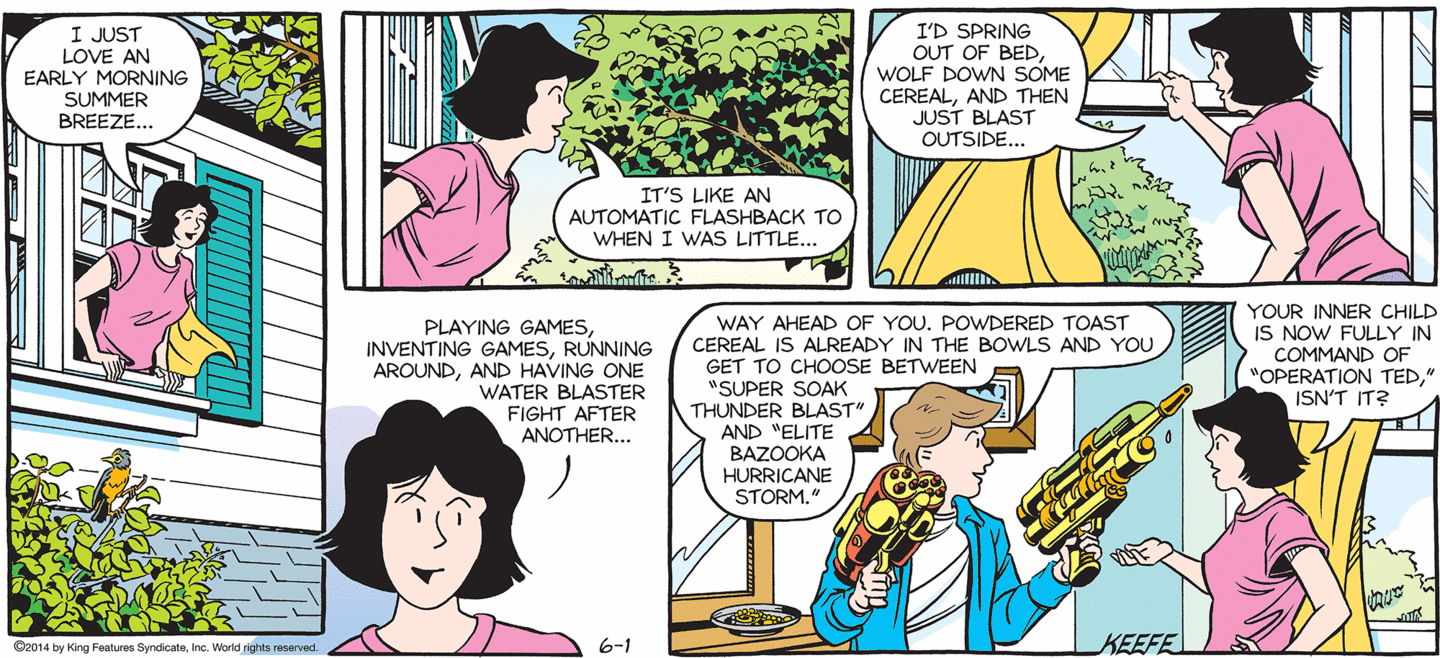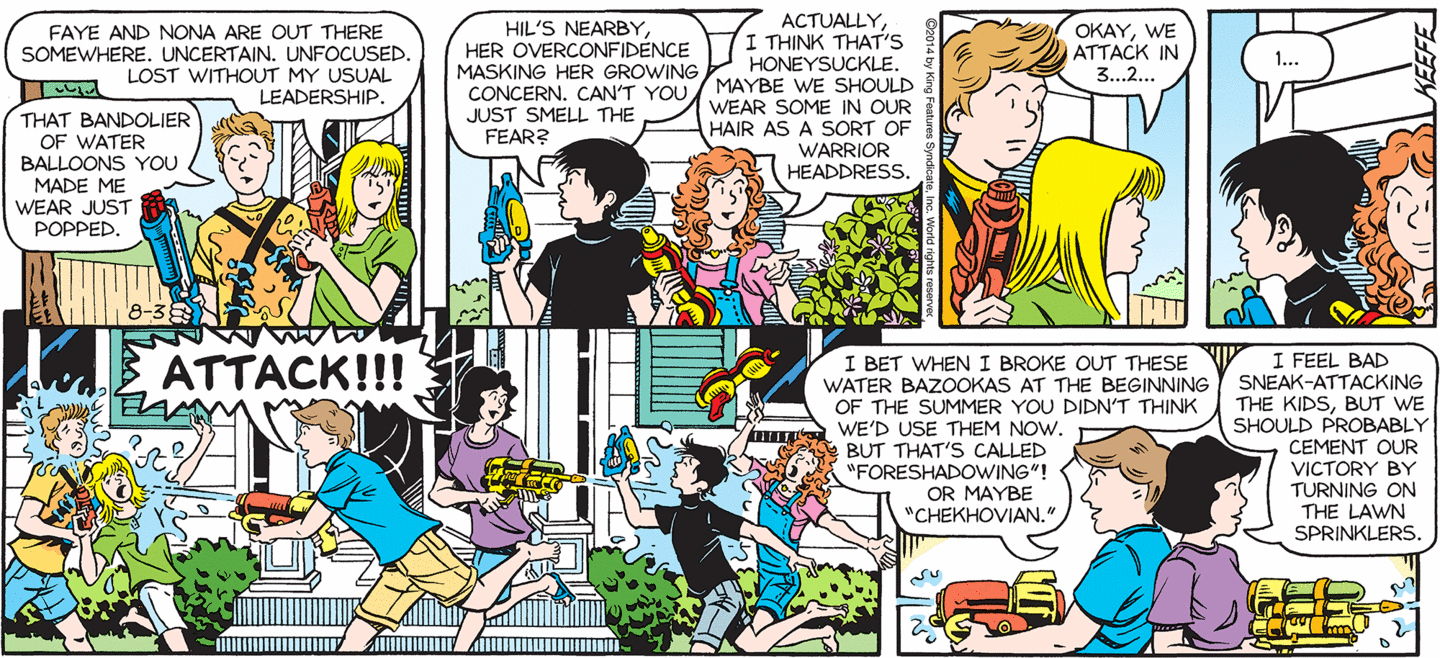 Granted, it looks like the water cannons shrunk in length over the summer – a common problem if you store them in a hot and/or humid place – so let that be a lesson to you!
Hope that fits the bill, Kerry.
Thanks for the interest and thanks for writing!
All the best,
Jim
---