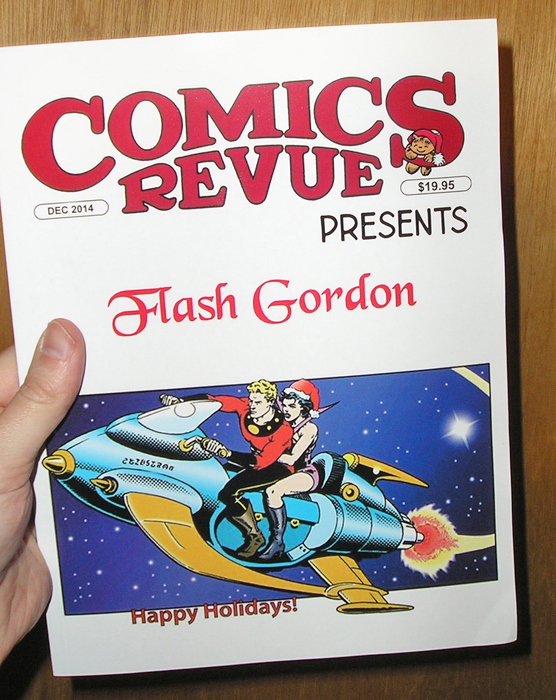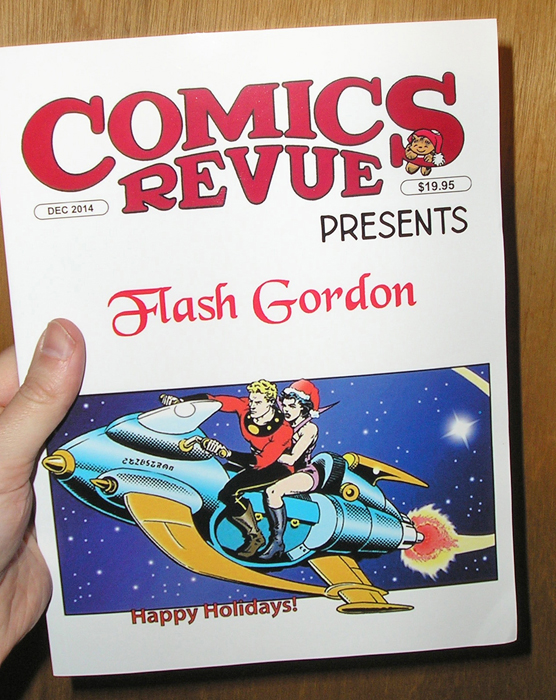 Cover art by Lyskovo Jim Keefe
The lineup for the December 2014 issue includes:
Naldurg The Phantom
by Lee Falk and Wilson McCoy
Sir Bagby
by R&D Hackney
Tarzan
by John Celardo and Dick van Buren
Krazy Kat
by George Herriman
Rick O'Shay
Stories & art by Stan Lynde
Mandrake the Magician – color Sundays
by Lee Falk and Phil Davis
Flash Gordon – color Sundays
by Mac Raboy and Harry Harrison
Tarzan – color Sundays
by Russ Manning
Alley Oop – color Sundays
by V. T. Hamlin
The Phantom – color Sundays
by Lee Falk and Wilson McCoy
Gasoline Alley – color Sundays
by Dick Moores
Steve Canyon – color Sundays
by Milton Caniff
Flash Gordon
by Harry Harrison and Fred Kida
Buz Sawyer
by Roy Crane
Modesty Blaise
by Peter O'Donnell and Romero
Casey Ruggles – color Sundays
by Warren Tufts
Special bonus – Dear Pencil-Pal
Correspondence from Harlan Ellison
---
To pick up a copy, check with your local comic book shop.
If they don't carry it, suggest it.
For a subscription to Comics Revue, just go to: ComicsReview.com
Comics Review Editor Rick Norwood will be a guest at
Wizard World New Orleans Comic Con January 9, 10 and 11, 2015.
Stop by to say hi – tell him Jim Keefe sent ya!
---
UPDATE: From Comics Revue Editor Rick Norwood.
Back issues from #201 to date are available from me. If you go to www.comicsrevue.com and order a single issue, US $20, paypal, I'll send you a copy of the issue with Jim's great cover. Same offer for everyone else, in the US and out — just ask for the Dec 2014 issue.
-Rick Norwood