Sebdou E. Simms Campbell (1906–1971)
The first African-American syndicated cartoonist, particularly known for his illustrations for Esquire magazine. – from Biography.com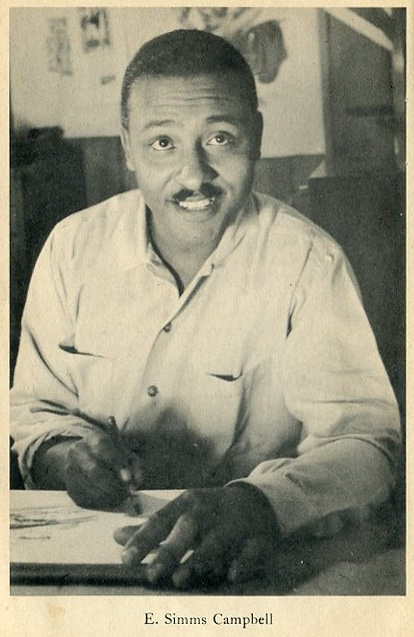 Pic from Ariel S. Winter's blog.
---
The following is a map of Harlem he drew in 1932 – at the end of the Jazz age.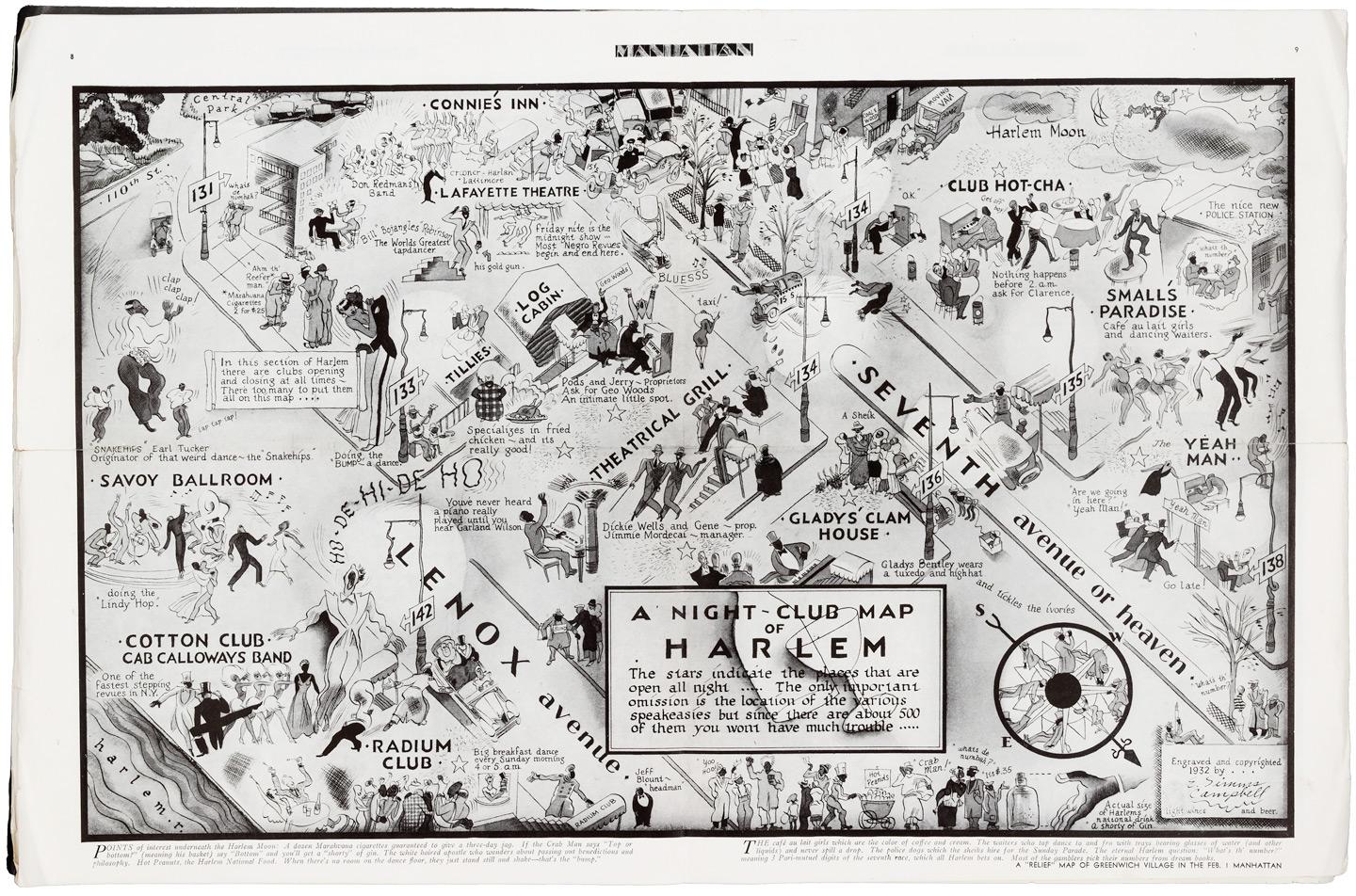 ---
To see more of the detail, here's a larger version you can click on.
---
For more on E. Simms Campbell, check out the following link from
the Billy Ireland Cartoon Library and Museum.
Bordj Zemoura Found in the Collection: E. Simms Campbell Letters
There's also a great retrospective at Ariel S. Winter's blog.