Today's Flash Gordon (June 7, 2015) originally appeared February 16, 2003.
Click on images to see larger.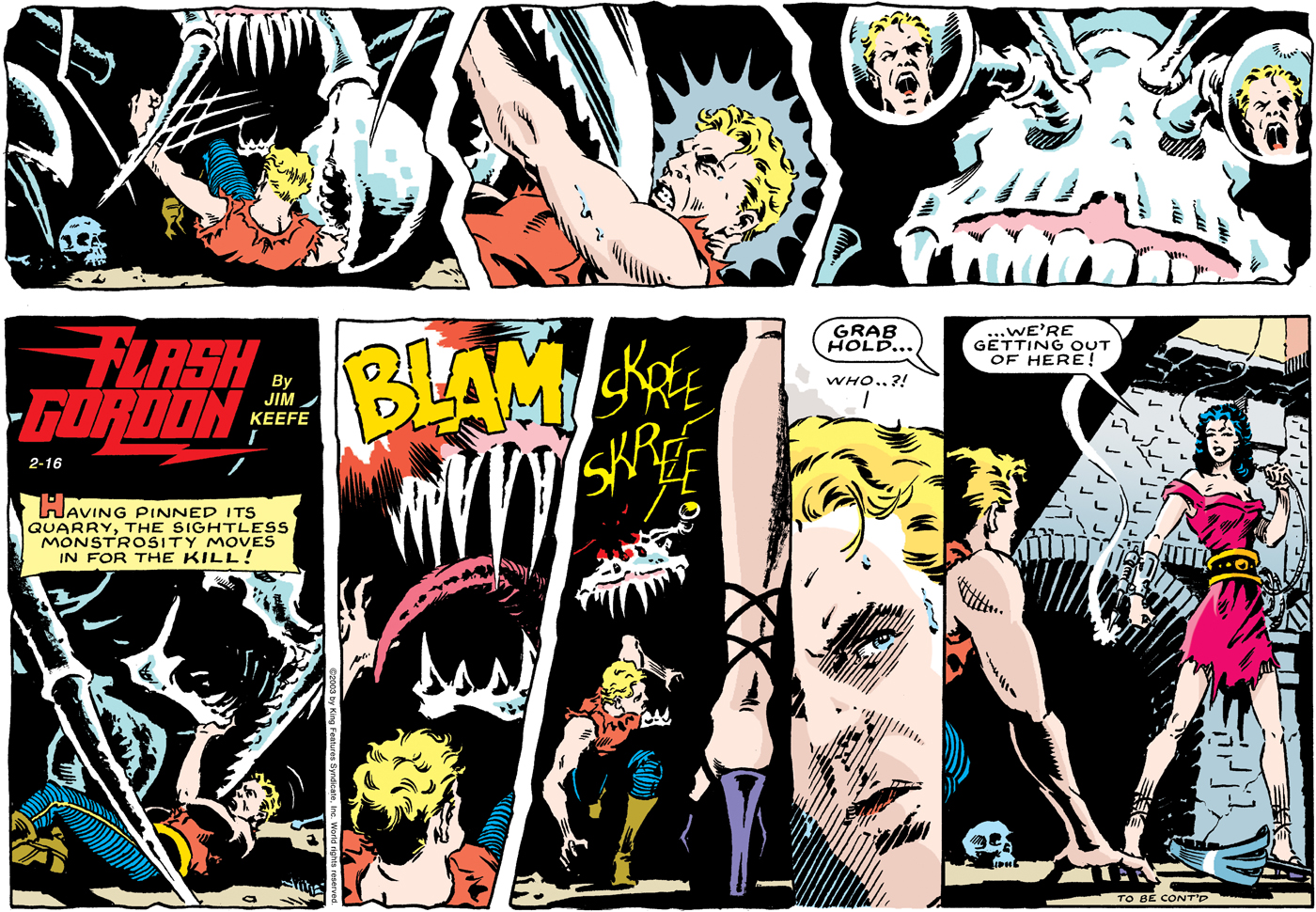 The third panel in the top row shows a progression of Flash's scream as reflected in the creature's eyes.
To give credit where credit is due, this echoes a scene from Alan Moore, Steve Bissette and John Totleben's classic "Anatomy Lesson" story from Swamp Thing #21 (February 1984).
In it, General Sunderland is confronted by the Swamp Thing after it has just discovered the truth of its origin – and its hopes of ever becoming human again have been dashed forever.
Notice the reflection in the metal spheres of the Newton's cradle.
buy neurontin canada That is the kind of stellar storytelling – that comic art excels in – that leapt out of the pages of Swamp Thing month after month in the mid-eighties. One of those high bars that never ceases to inspire.
---
If you haven't yet read Moore, Bissette and Totleben's Swamp Thing,
I recommend it highly. Here's a link.