What better way to spend the week of St. Patrick's Day than going to see the securely High Kings?
Here's their current schedule. Tickets are limited, so get 'em while you still can!
High Kings – Official Website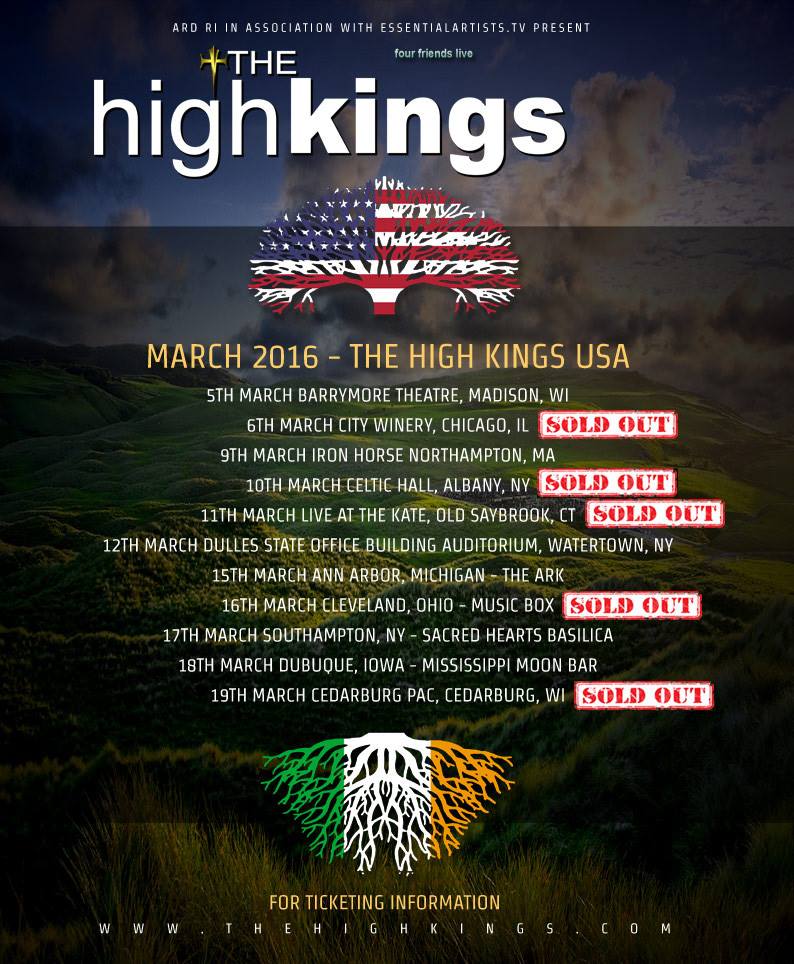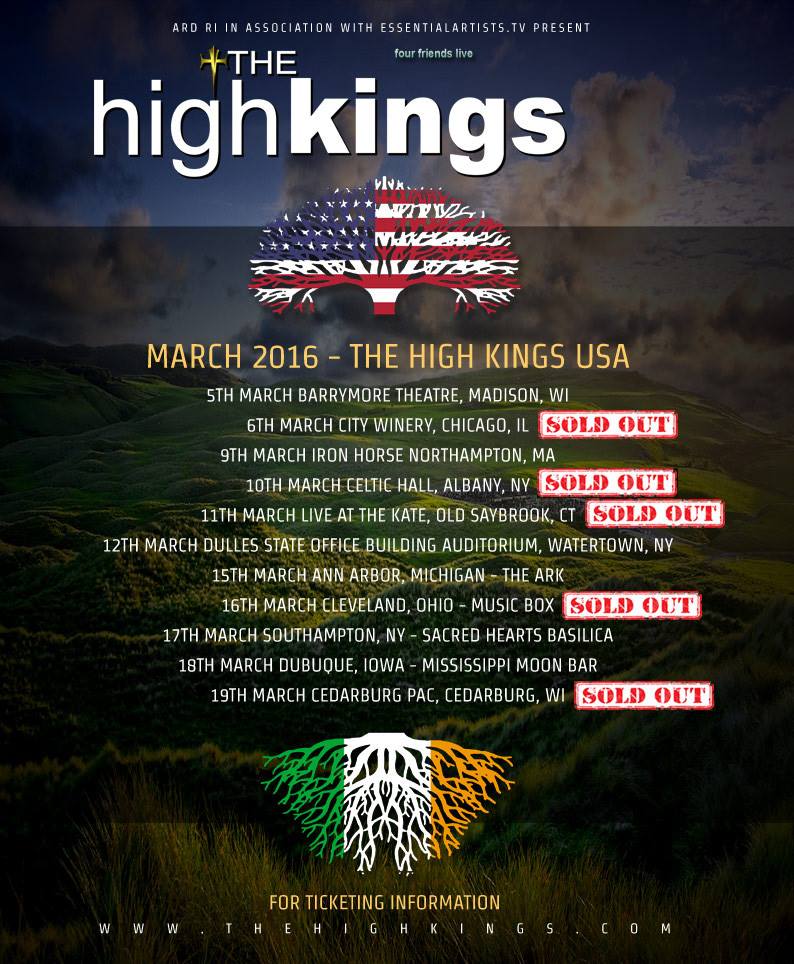 ---
Many thanks to the one and only Paddy McPoland for securing my wife and I seats for their show in Cedarburg, Wisconsin before it sold out.
Here's my way of saying thanks…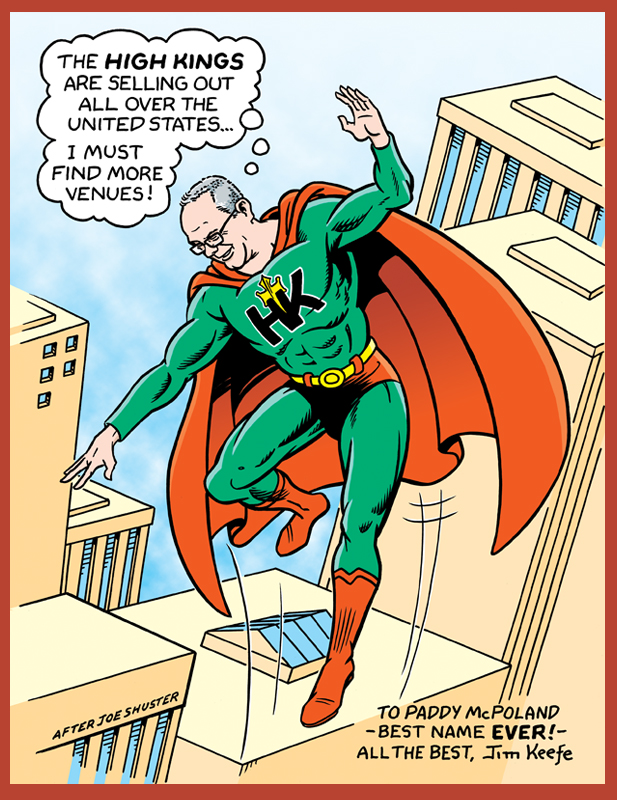 The "After Joe Shuster" is of course reference to this iconic cover…
---
And as someone with an Irish Dad and Polish Mom, I find no end of amusement to Paddy's name. Along those lines, here's a button Paddy got from a High Kings fan in Muskegon last year…
---
All for now. Leaving you with one of my favorite songs off their new CD, Four Friends Live – Friends for Life.