A quick post showing what the pencils and inks look like for a Sally Forth Sunday page.
First the pencils…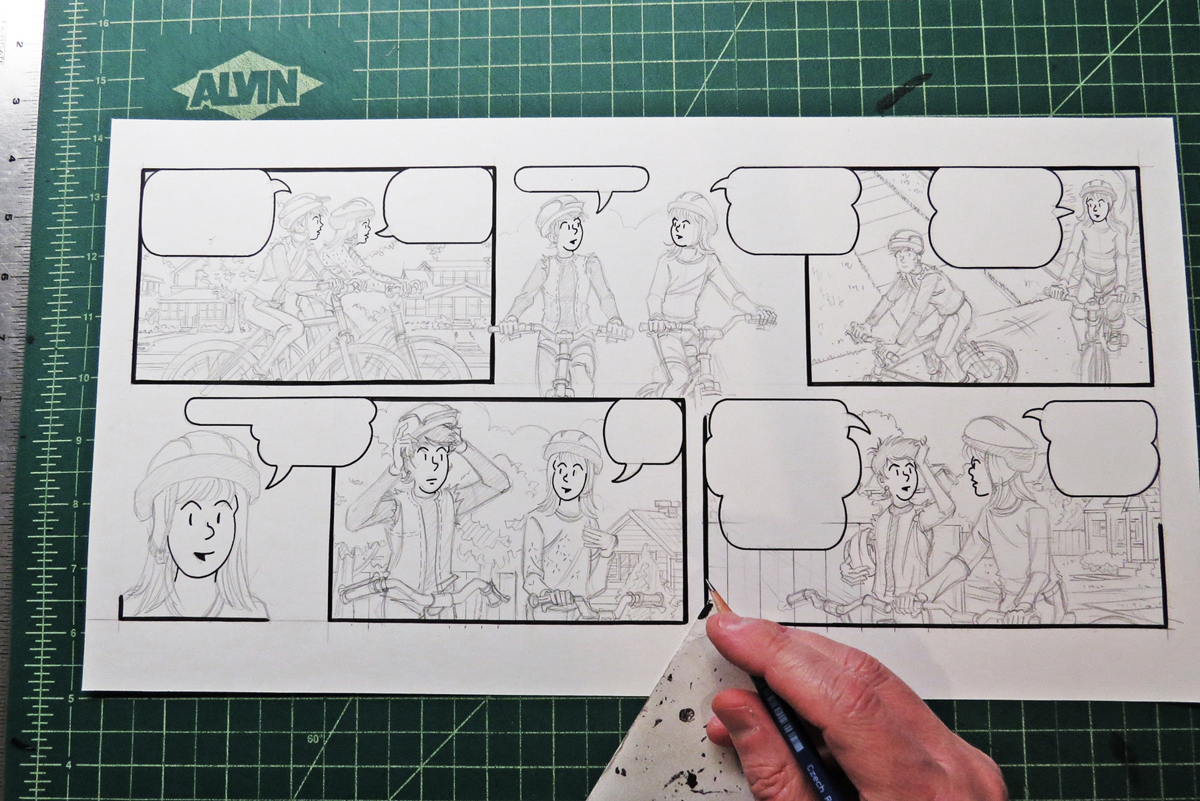 Then the inks…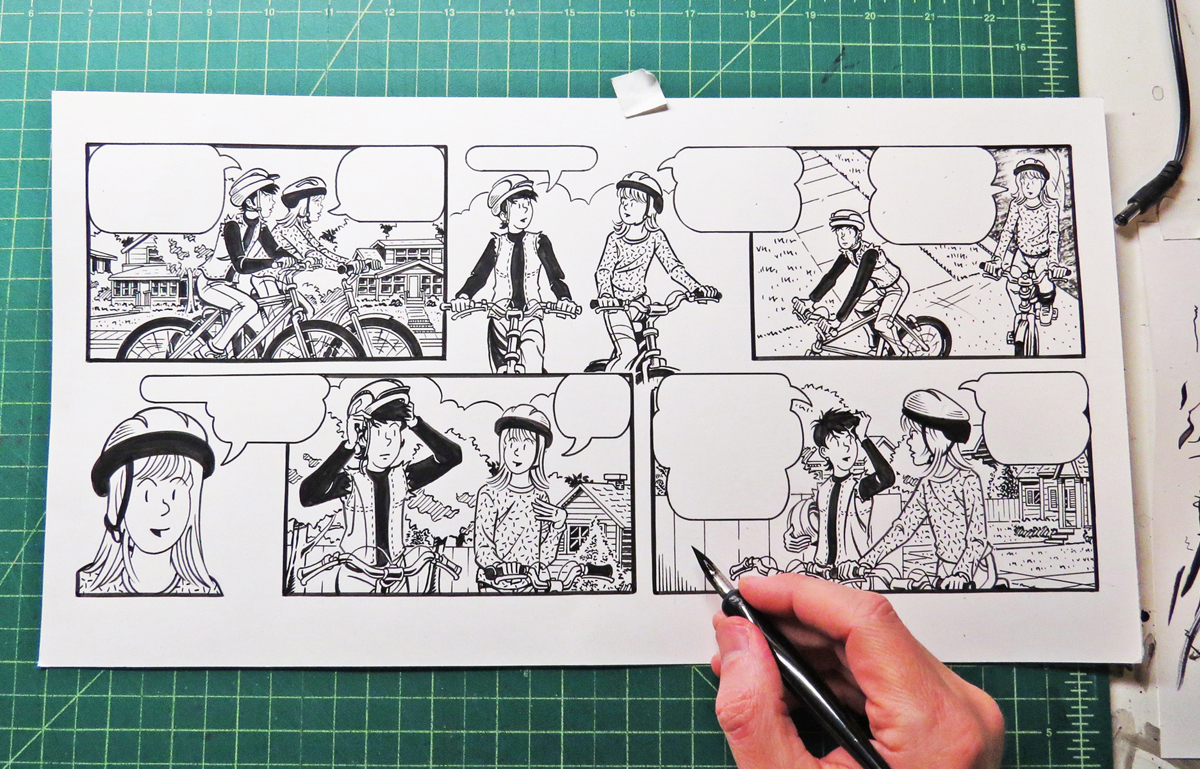 Lettering is laid in after I scan the artwork and make a digital file out of it.
For a complete list of the art supplies I use,
check out my previous post,  Comics – Tools of the Trade.
---
Here's how it looks in color (courtesy of Comics Kingdom).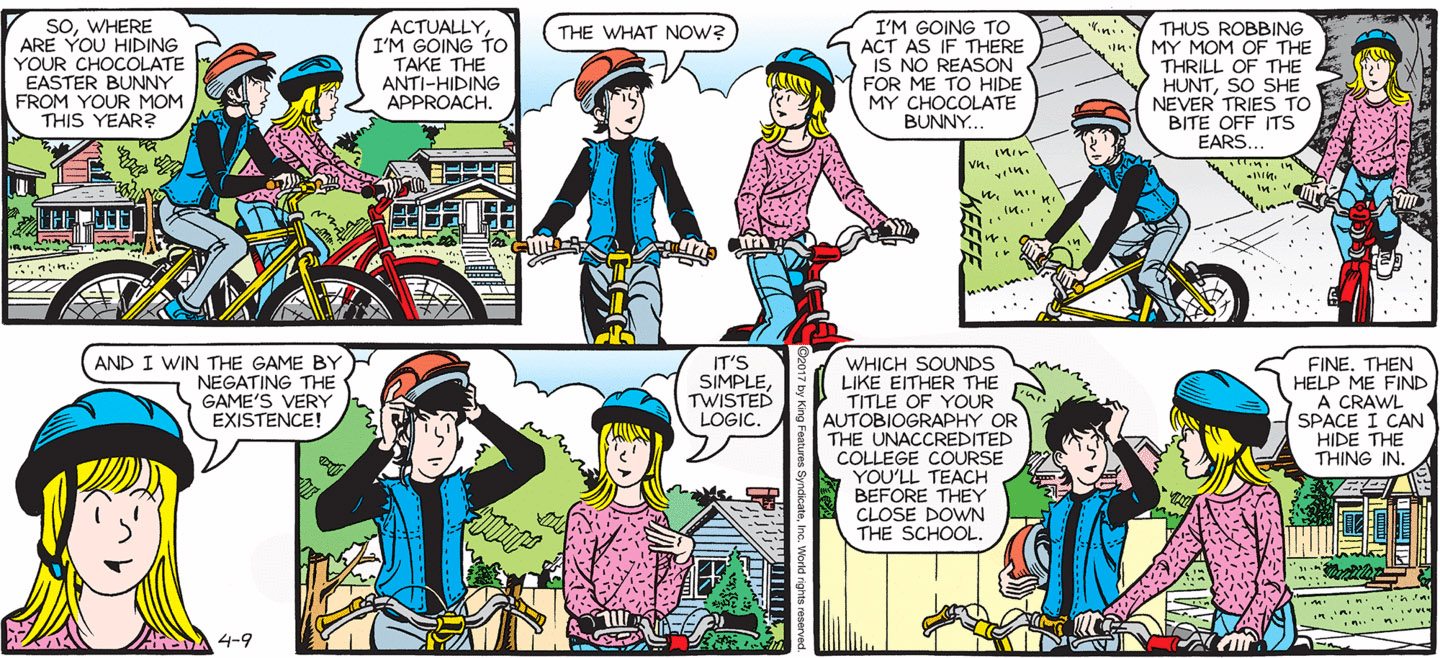 And here's how it looked in today's paper.
Newspaper reproduction is hit or miss. Between color smudges, misaligned color, the general beat up condition of the comic section and it not being shrunk proportionately (squashed length-wise so they're taller and thinner) – your artwork isn't always presented at it's "best" (to say the least).
I did better that Dilbert this week though.
They got interrogatively really stretched, so the characters all look to have gained a few pounds.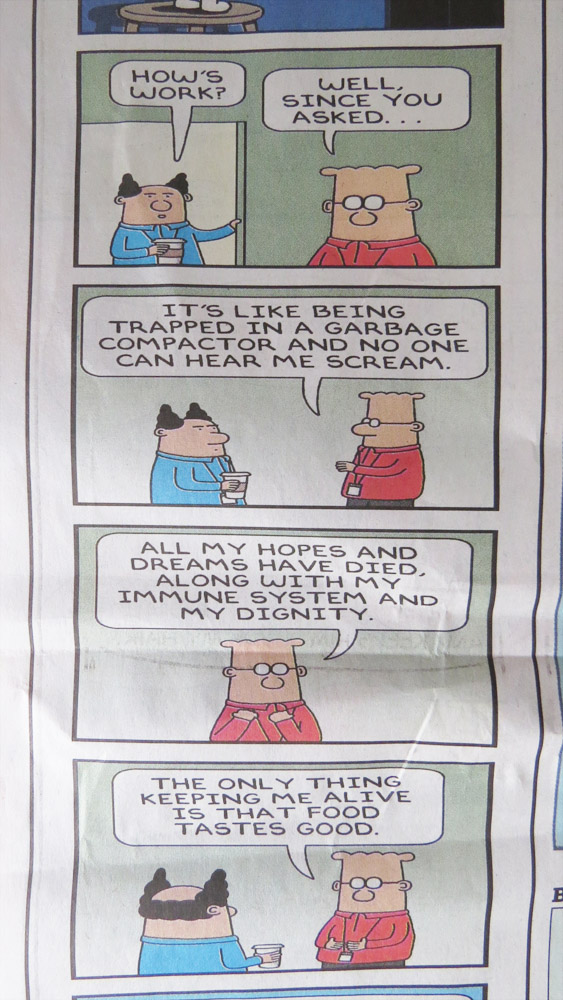 ---
That's all from the magical world of syndicated cartooning for now.
Deadlines looming…
Unabashed plug time!
If Sally Forth isn't in your local paper you can check it out online at…


A yearlong subscription to all of King Features' comics (new and vintage) plus Chaville ten years worth of archives for every single strip is a pittance at $19.99 a year. Unsure? Try a 7 day trial subscription for free.