For the week of 6/26-7/1 of Sally Forth strips writer Francesco Marciuliano asked for the first panel in each strip to be drawn in "a different style, almost a playful early 60's UPA studio mode or as in the short about rats included in the "Ratatouille" dvd."
---
To show you the difference, here's how I normally draw the Forth car.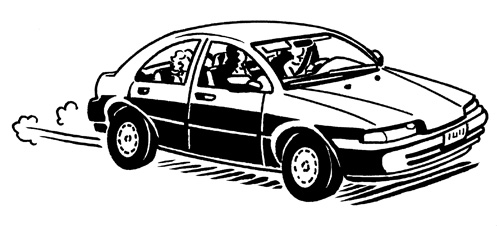 And here's how it played out in that week's worth of strips.
---
---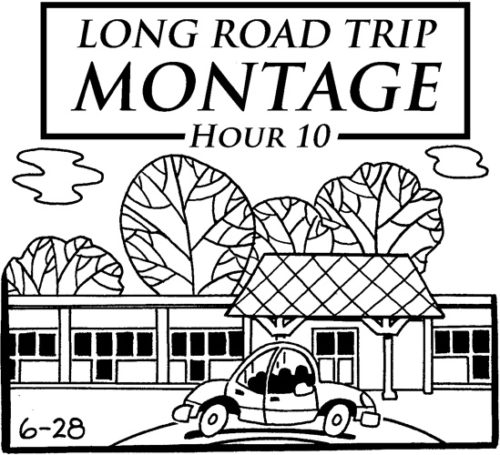 ---
---
---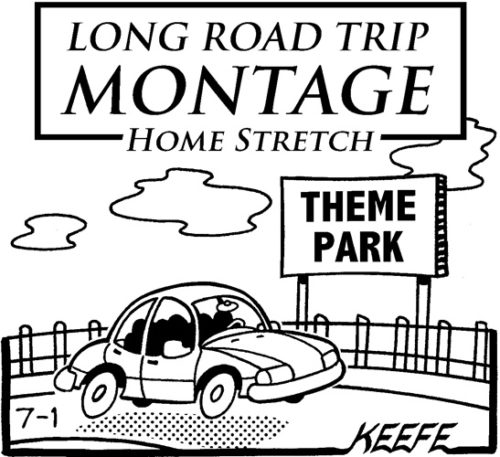 Unabashed plug time!
If Sally Forth isn't in your local paper you can check it out online at…

A yearlong subscription to all of King Features' comics (new and vintage) plus ten years worth of archives for every single strip is a pittance at $19.99 a year. Unsure? Try a 7 day trial subscription for free.