Posting some art from a cartooning class I taught this summer for the Minneapolis College of Art and Design Continuing Education program. Hope you enjoy!
---
The Comic Book Inside and Out
Ages 15-18 – Summer 2017
– Comic Book Pages in Progress –
Click on images to see larger.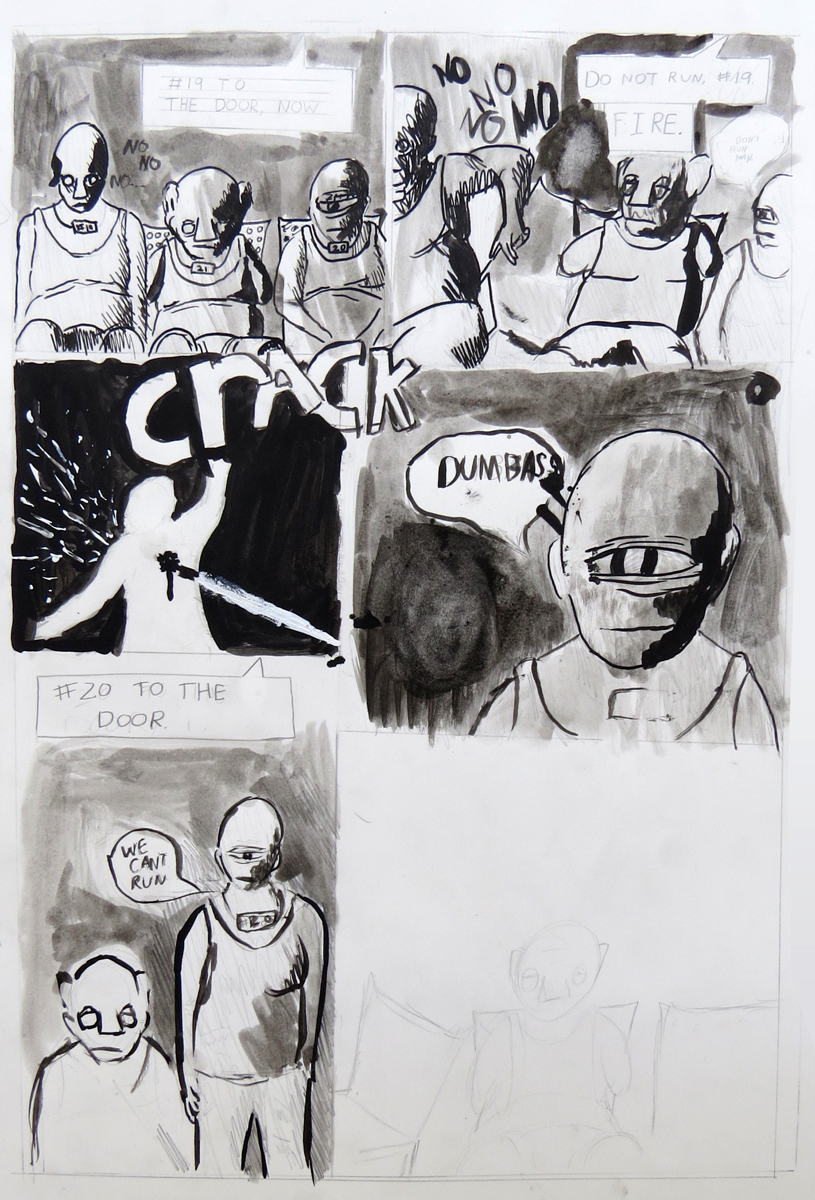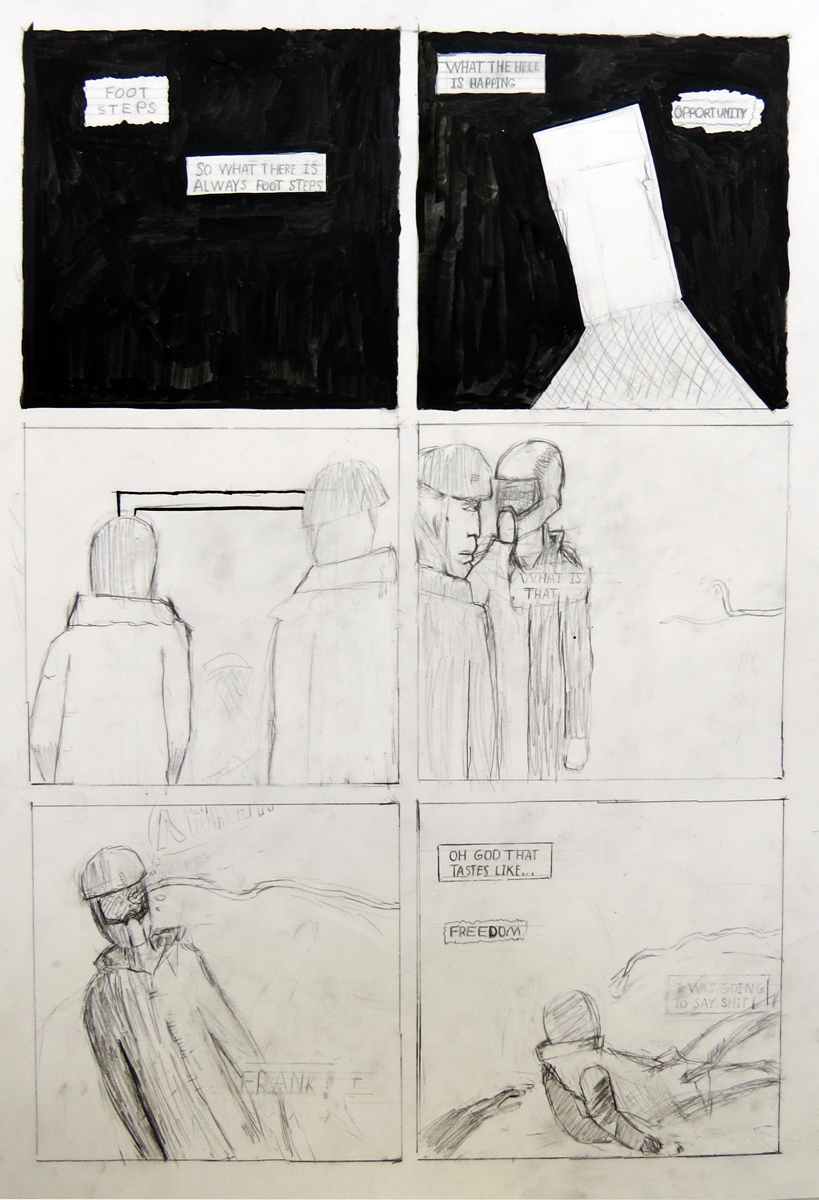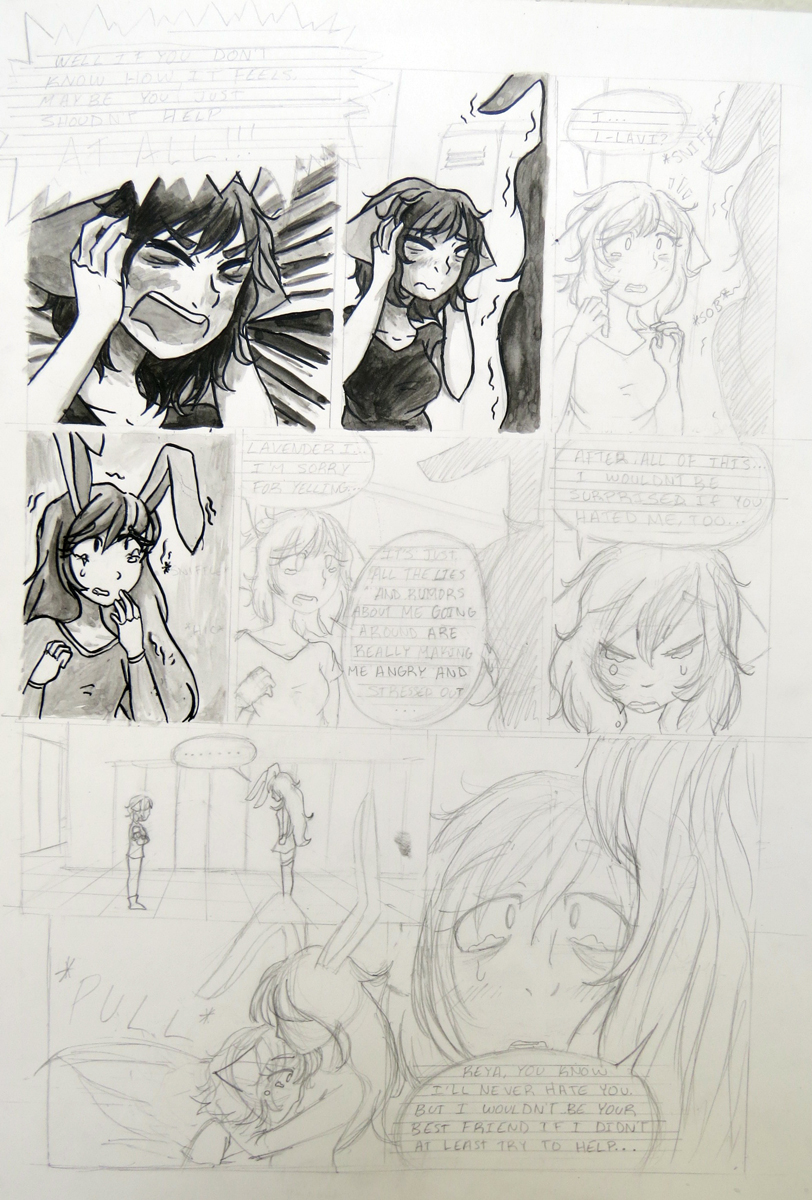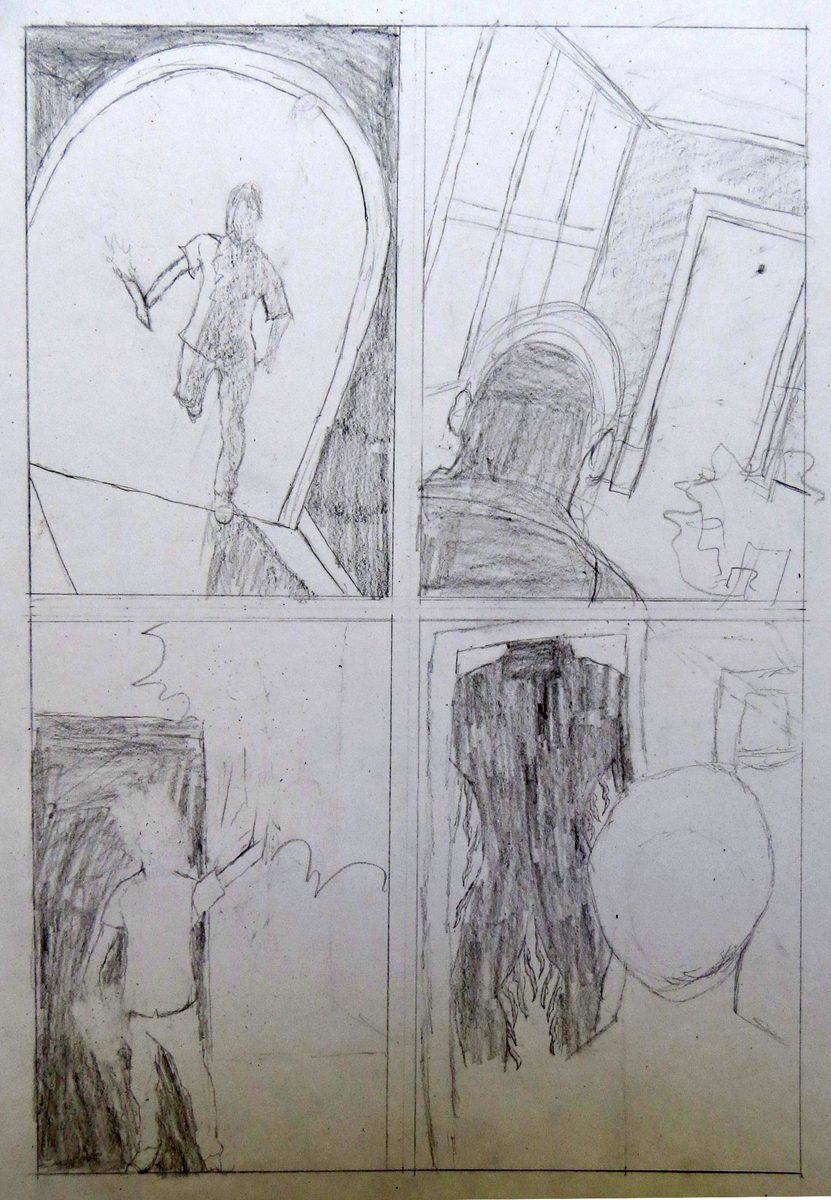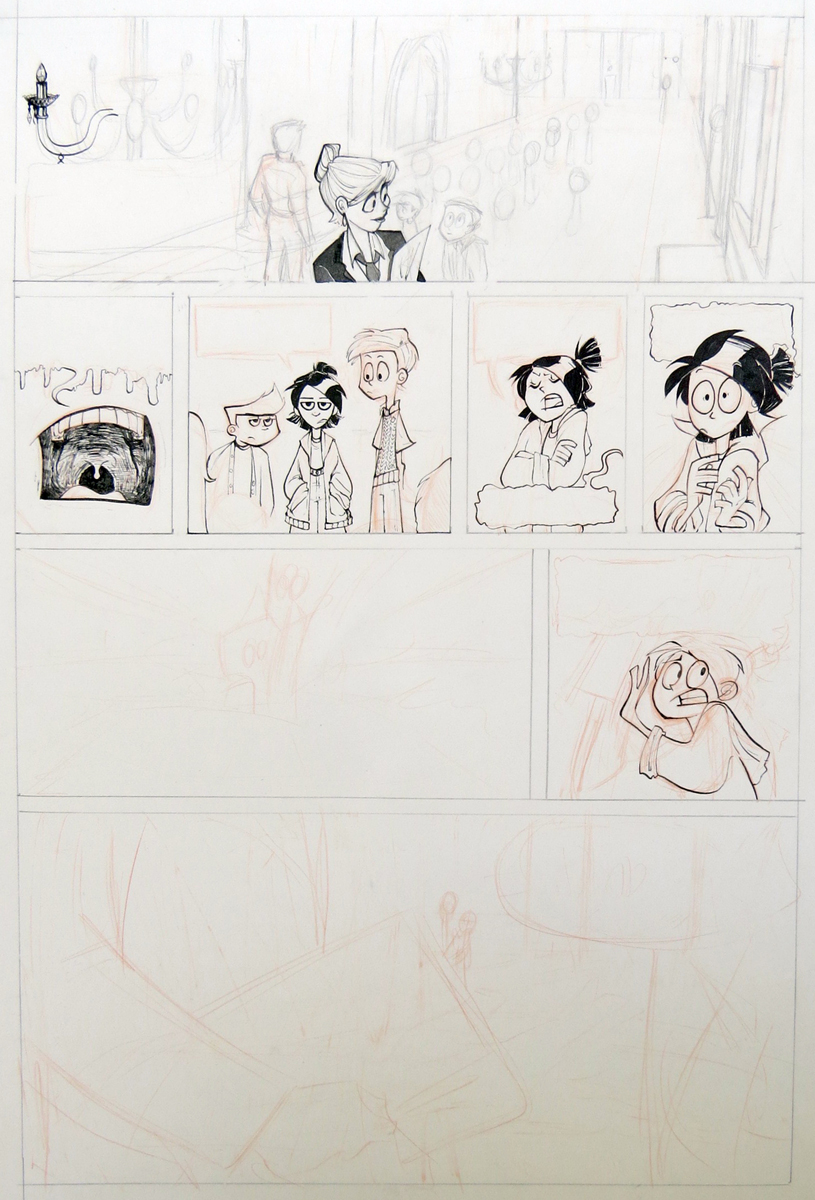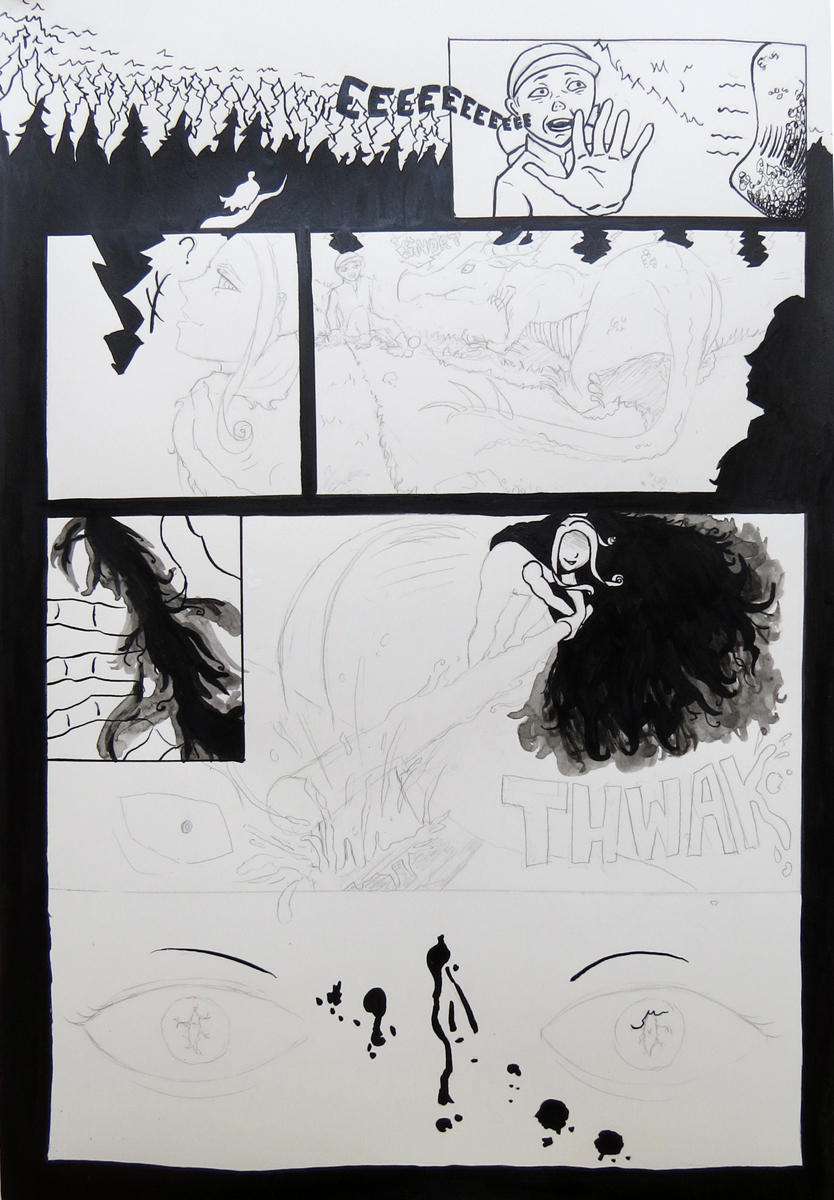 – Pics of Students –