Oberursel Art vs Artist, also known as #ArtVsArtist or #ArtvArtist, is a hashtag used online to showcase an artist's work as well as a selfie of the artist. The template for the meme features several boxed images with a photograph of the artist at the center.
From knowyourmeme.com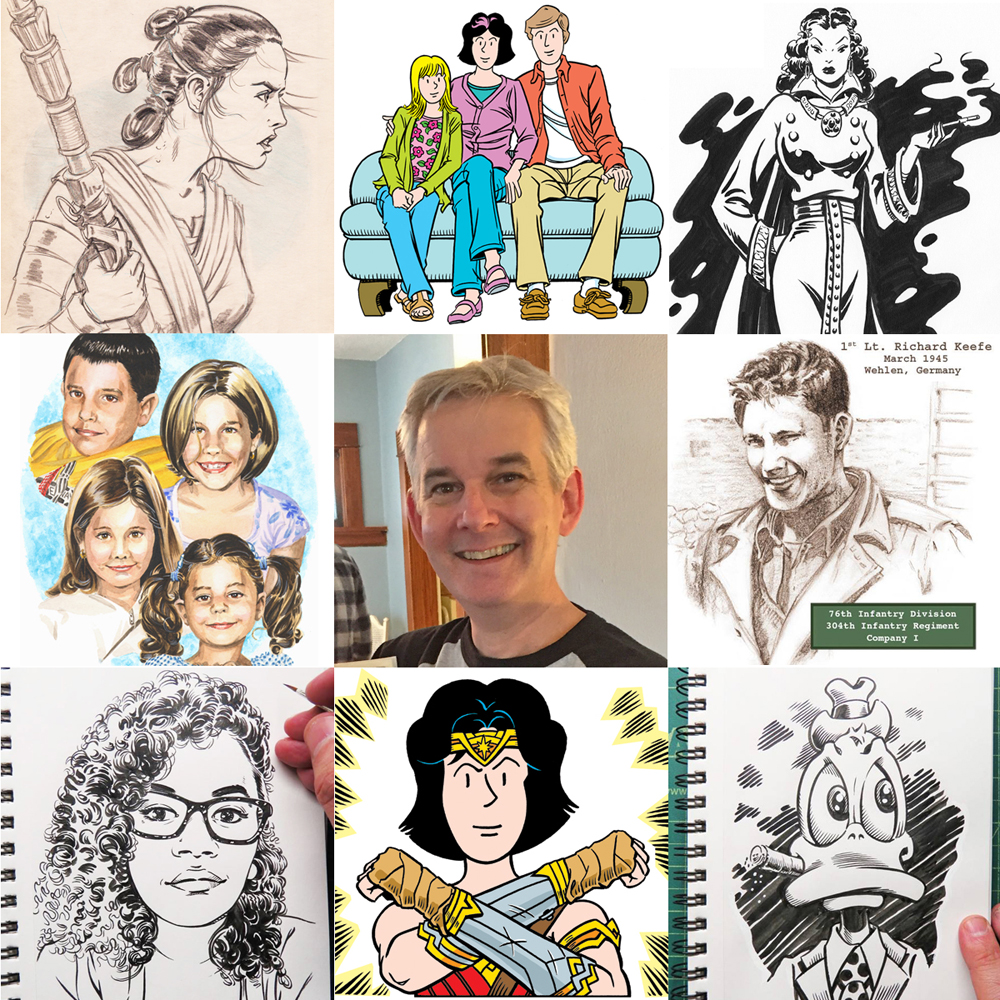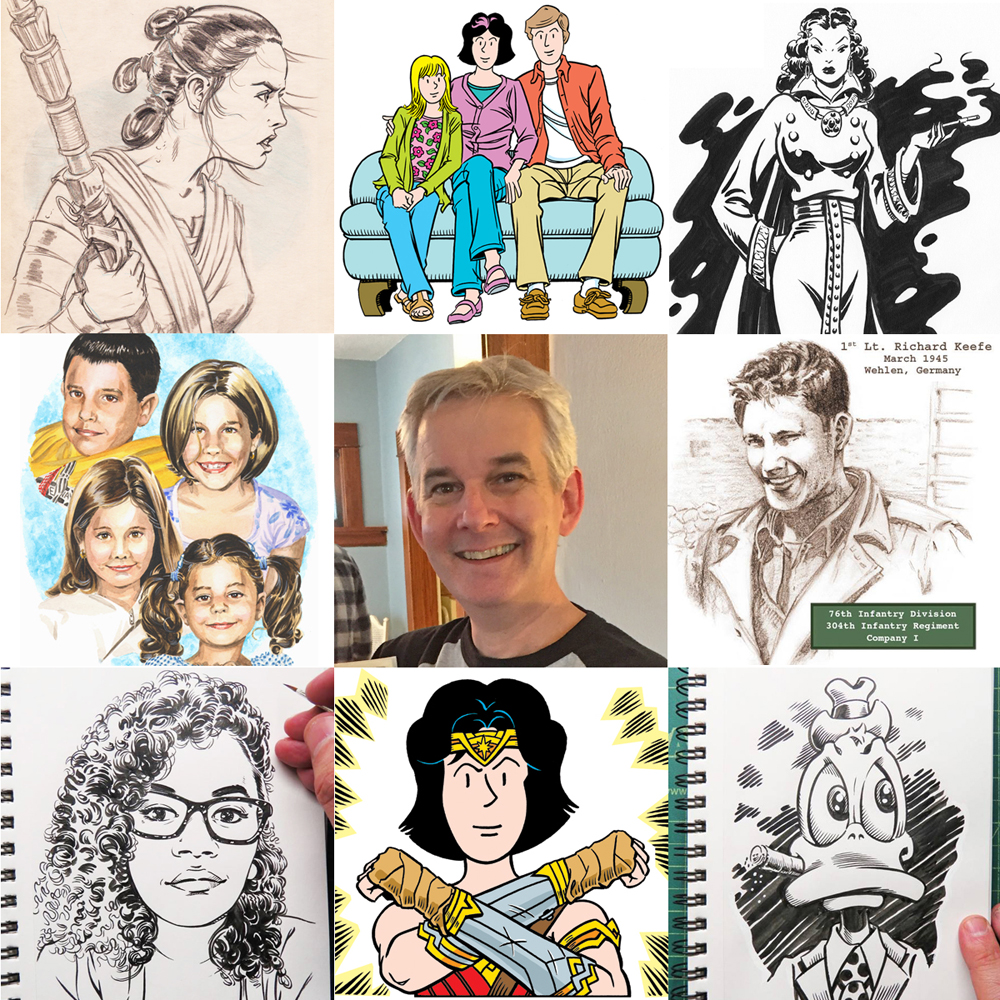 Although I'm currently known for drawing the Sally Forth comic strip,
I picked the following samples of my work because I find it important to experiment in different styles and mediums.
-Jim Keefe