Fun fact: The Flash Gordon comic strip for June 3, 2018 was originally released December 20, 1998 when the entire Comic Art Department of King Features in New York (myself included) was being laid off.
The "ancient dialect" I had the evil sorcerer Choong-li speaking is English backwards. Notice the difference between the text in the 2018 strip compared to the one from 1998?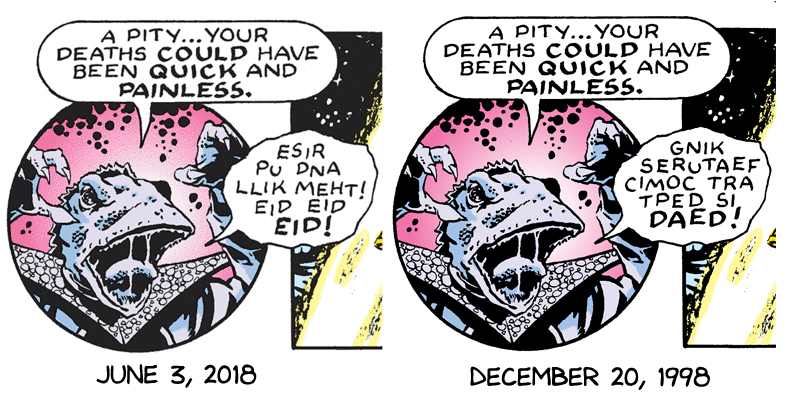 ---
And for those interested, here's the full strip.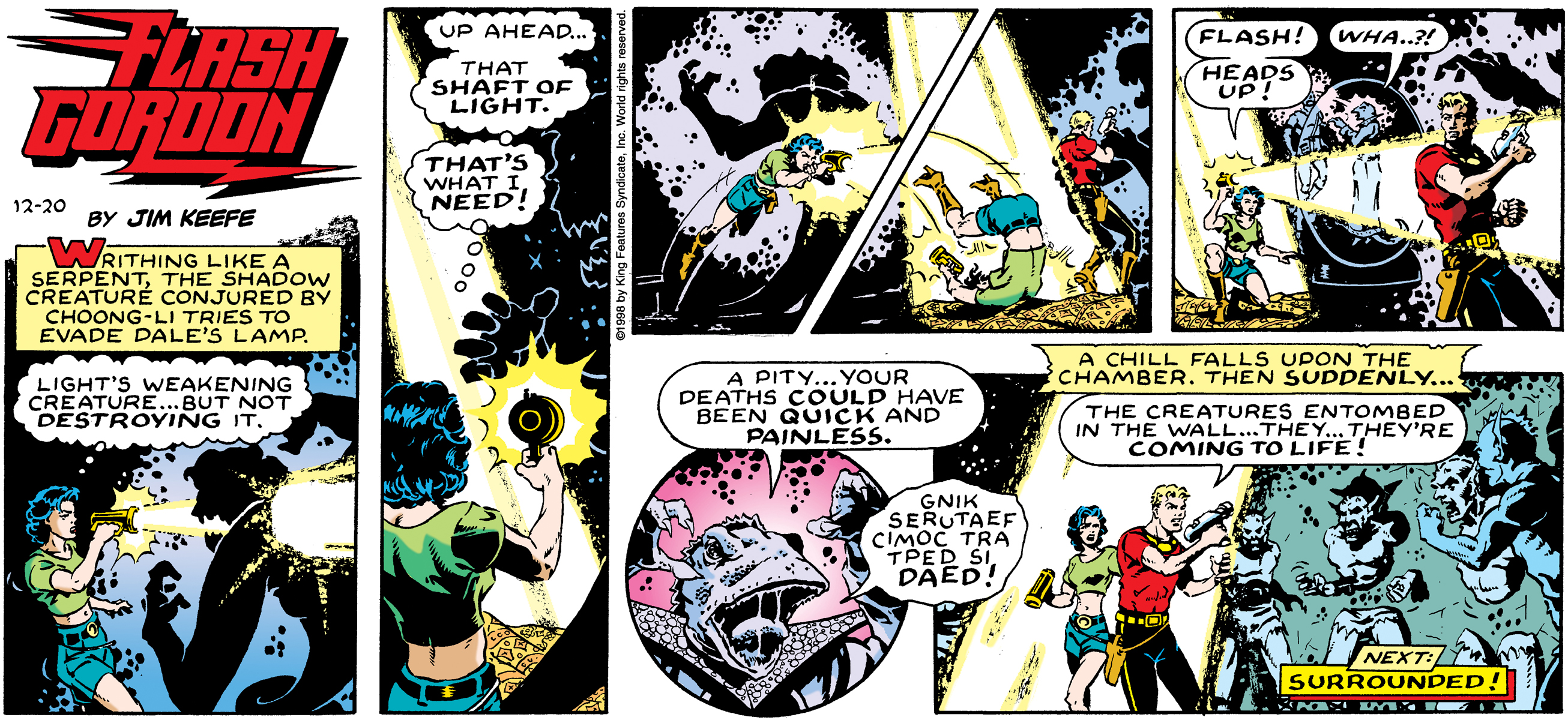 And that's…