Today's Flash Gordon strip (3/15/2015) originally ran on November 24, 2002.
The art assist is by Mark McMurray.
Click on artwork to see larger.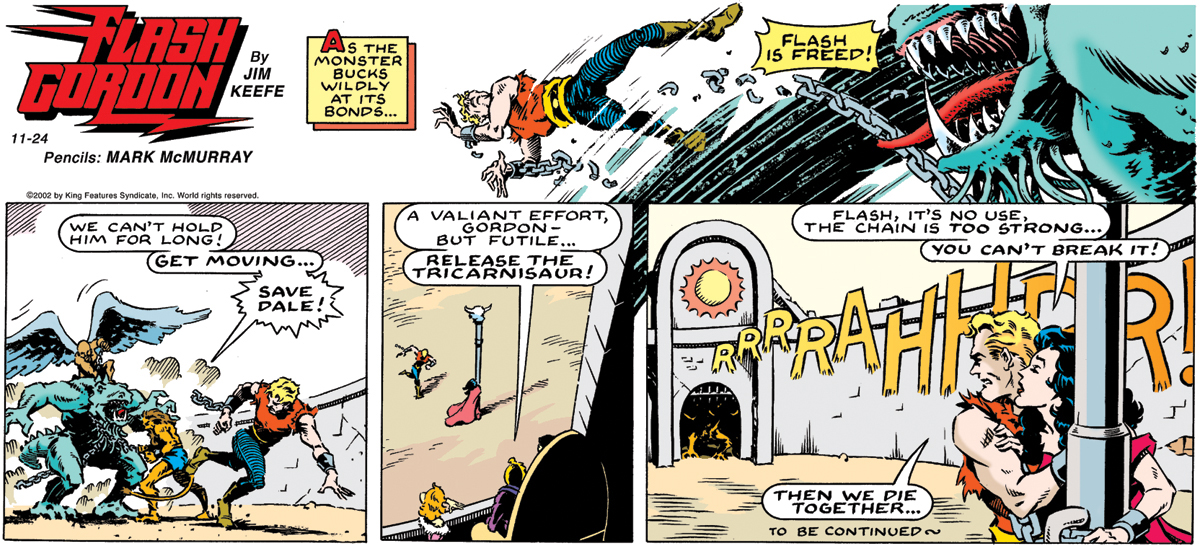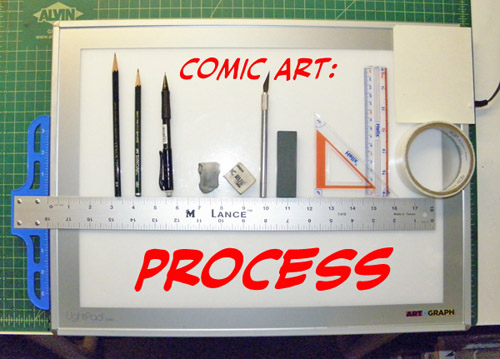 Shown below is my script followed by Mark's pencils then my inks.
Side note: Mark was always gracious enough to give me free reign if I wanted to alter anything in regards to inking.
---
Flash Gordon 11/24: script
Panel 1
Direction:
Wide angle shot of mayhem. Creature's feet shown crashing down, just missing Flash – but severing chain.

Dialogue:
Text Box: As the monster bucks wildly at its bonds – Flash is freed!
Panel 2
Direction:
Thun and Vultan keeping creature at bay with chains. Think "Valley of the Gwangi" where the cowboys have the dinosaur at bay with their lassos.

Dialogue:
Thun: We can't hold him for long…get moving! SAVE DALE!
Panel 3
Direction:
Ming's vantage point (from throne) of Flash running towards Dale.
Other people are in spectator's booth with Ming – but need not be in shot.

Dialogue:
Ming: A valiant effort, Gordon – but futile…
Panel 4
Direction:
Flash grasping in futility at Dale's chains.
Looking over shoulder to see gate (opposite end of arena) beginning to open.
Creature (in shadow) can be partly seen behind gate.

Dialogue:
Flash: The chains are too strong…
THERE'S NO WAY I CAN BREAK YOU FREE!

Sound effect (creature): RRRRRRRAAAAAHHH!

Text Box (lower right hand corner): To be continued!
---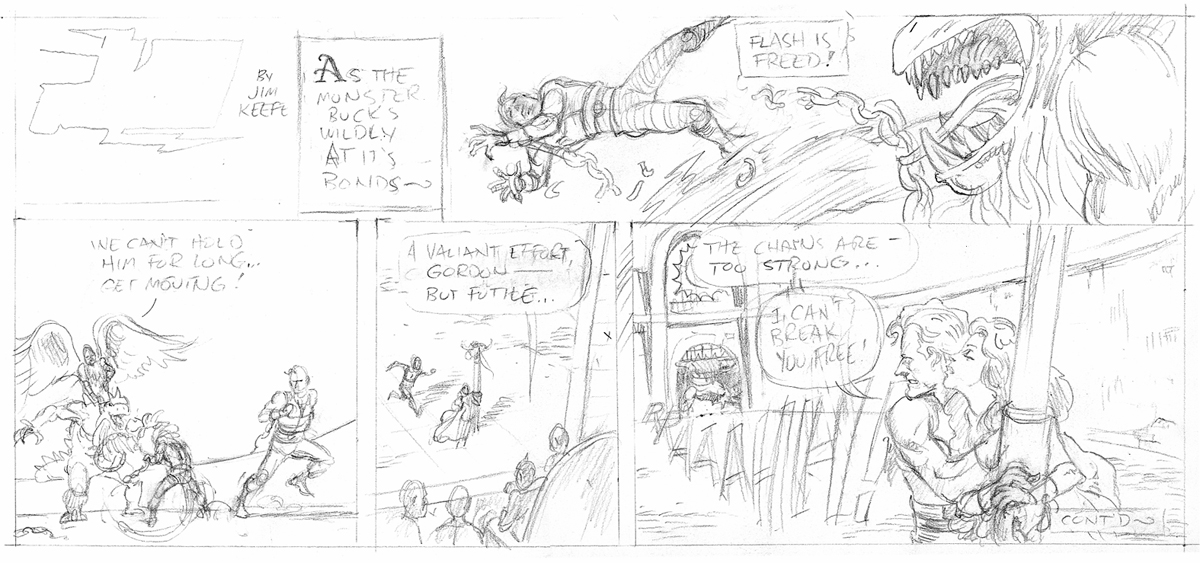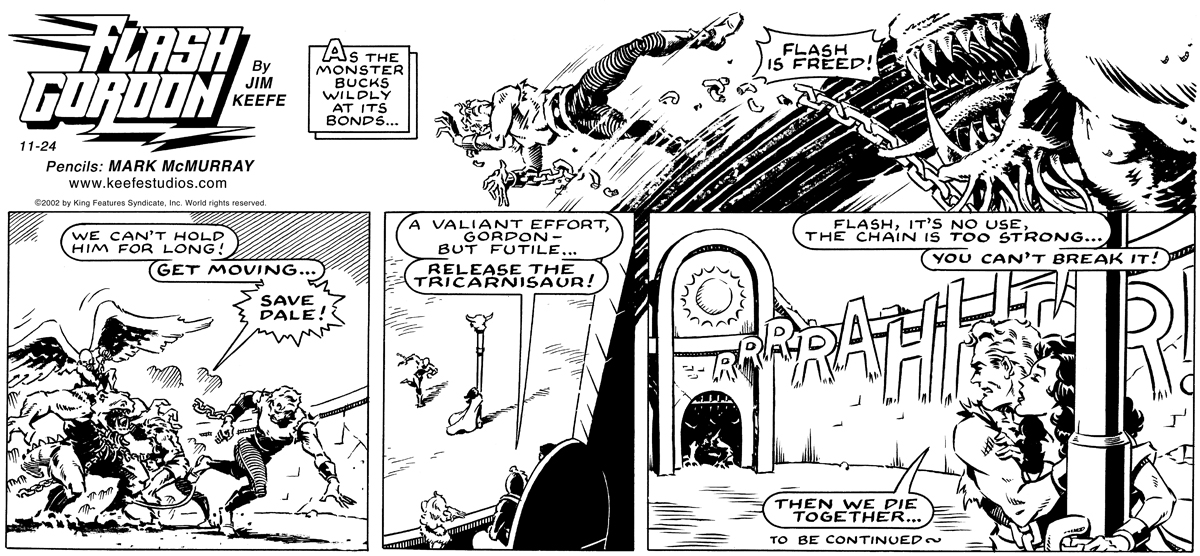 ---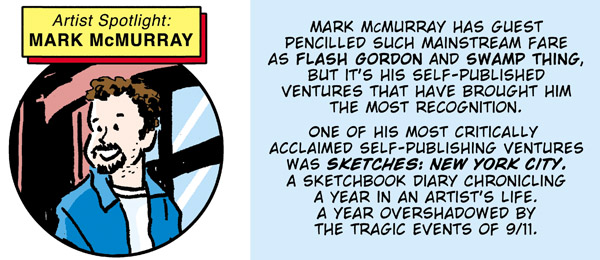 For more of Mark's work check out his website at: joikmeister.livejournal.com