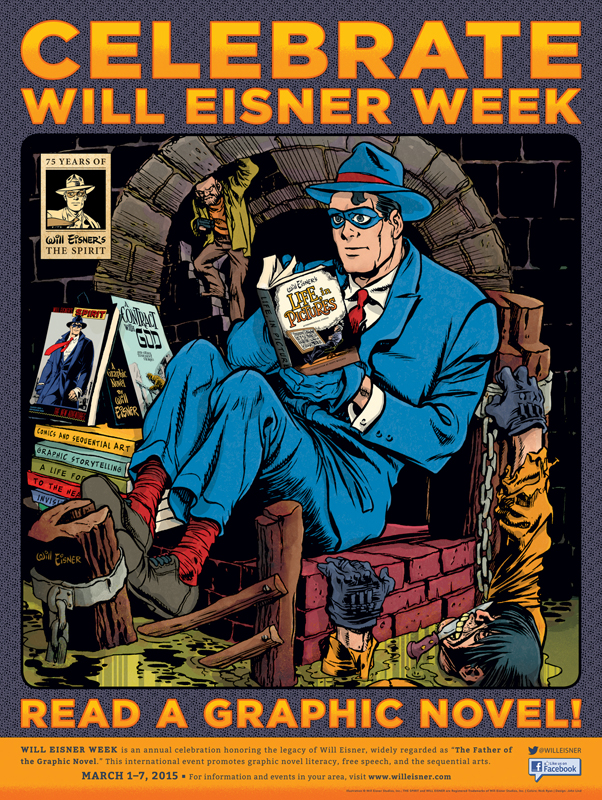 For a link to the events happening across the country go to: buy isotretinoin on ebay willeisnerweek.com
For more on Eisner, here's a clip from the 1987 documentary, buy Clomiphene singapore The Masters of Comic Book Art – introduction by Harlan Ellison.
---
Next up is an excerpt from a piece I did for the Will Eisner web site back in 2010 examining Eisner's The Dreamer.
Will Eisner published "The Dreamer" in 1986. It tells the story of the burgeoning comic book field in the 1930s; a story Eisner was quite familiar with having lived it. In Will Eisner's own words, "Intended as a work of fiction, (The Dreamer) ultimately took the shape of a historical account. In the telling it, it was inescapable that the actors would resemble the real people. Their names, however, are fictitious, and they are portrayed without malice. It all comes out of the cluttered closet where I store ghosts of the past, and from the yellowing memories of my experience."The excerpt from The Dreamer (pages 22-32) introduces us through a series of vignettes to the Eyron & Samson bullpen (a play on the Eisner and Iger Studio name. Lou Fine becomes "Lew Sharp," Jack Kirby becomes "Jack King", etc).Eisner deftly uses quick defining moments, narrated by "Eyron" to give us a clear idea of who these characters are. Then the spotlight is turned on the central character as he has an after hours drink with his secretary where romance is in the air. Dancing between the words and the pictures Eisner ends the sequence wordlessly, rain falling, as our protagonist ends up the solitary figure at his drawing table… pursuing his dream.

The ability to know how much to say with words and how much to say with a glance or gesture is illustrated here beautifully and worth careful consideration.
The Dreamer: pages 22-32
Click on image to go to slideshow.
For Eisner's work on The Spirit, check out this previous blog post.
Featuring the reprint editions masterfully done by Warren Publishing.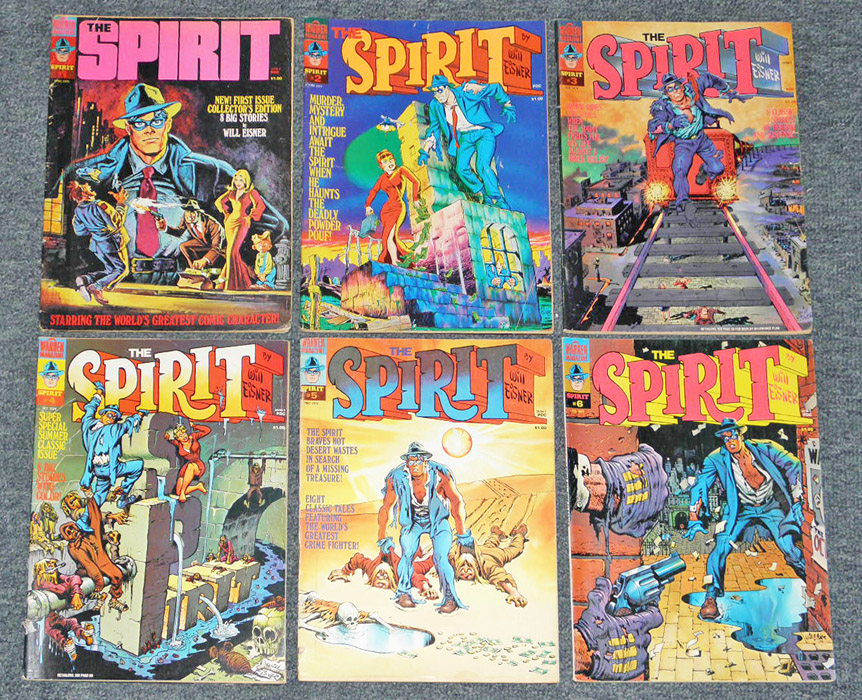 Last but not least, if you have the opportunity, pick up
Will Eisner: Portrait of a Sequential Artist.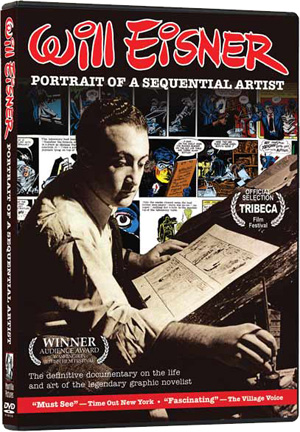 Fantastic documentary that includes Eisner's "Shop Talks" with the likes of Jack Kirby, Joe Kubert, Neal Adams and many more. HIGHLY recommended.