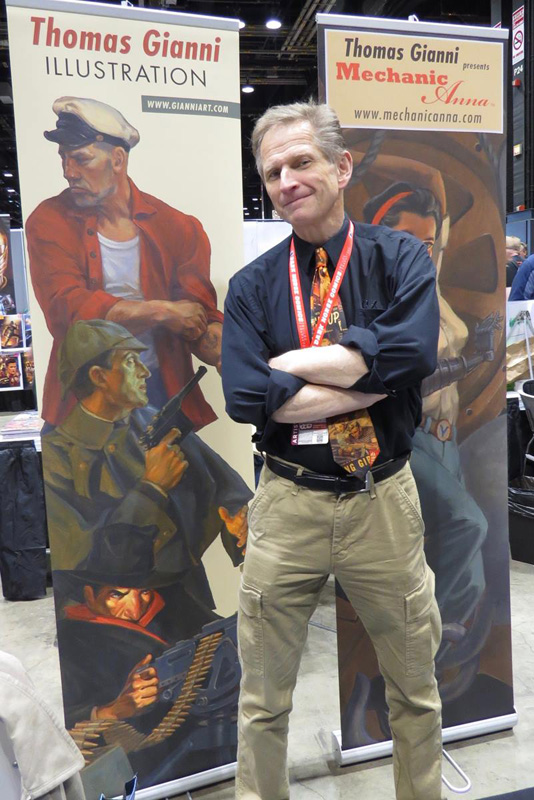 Tom Gianni was a fantastic illustrator. He was also a courtroom artist for WGN, NBC, and WTTW in Chicago.
I knew Tom through C2E2 and I made sure to stop by his table every year I went back. He was always up for talking shop.
Here's a quick video from 2011 where he let me take a little video of a commission he was working on. (Sorry for the sound quality, but Artist Alley gets kinda noisy).
And here's a few pics from over the years…
---
My favorite work of Tom's was his illustrations of pulp fiction heroes like the Shadow and from Robert E. Howard stories.
Fun side note – His work was awarded the Rankin Award for Artistic Achievement from the Robert E. Howard Foundation.
Best of all, his self-published Sabadell Mechanic Anna.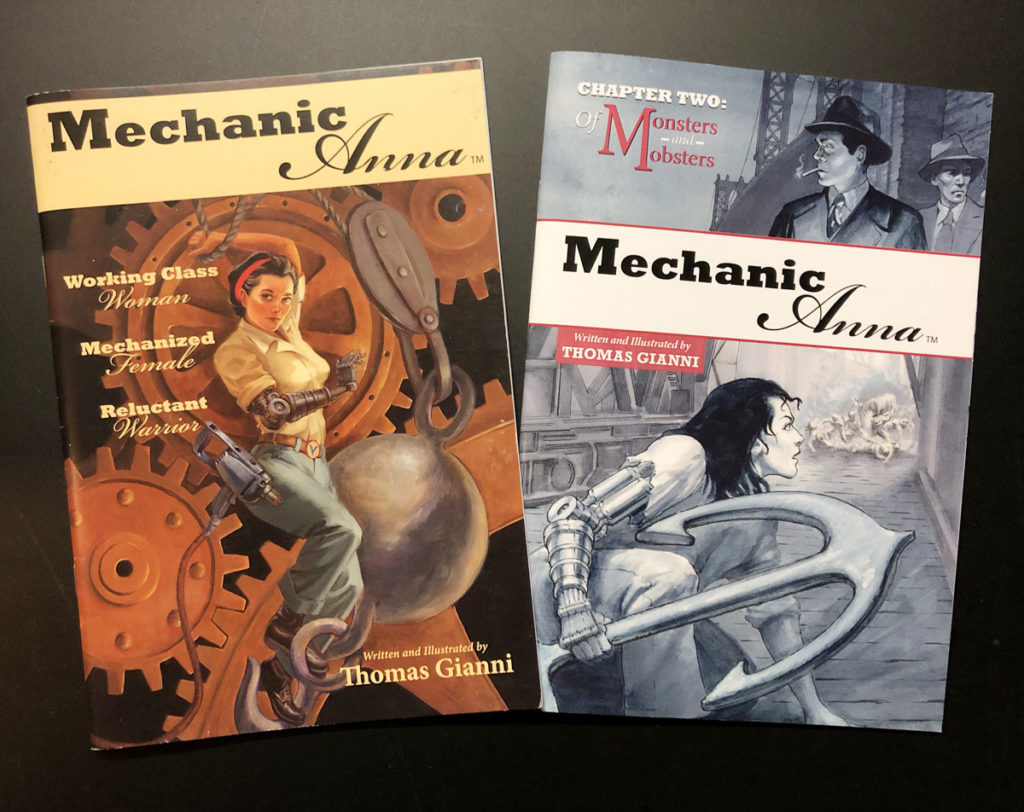 ---
The last time I saw him at C2E2 in Chicago he had to leave abruptly as he was called to do some courtroom sketches. To see him take off harkened back to newsmen of the 1940s racing off to catch a story. And that's how I'll remember him…
He'll be sorely missed…