More Cosplay in the July 12, 2018 Sally Forth strip.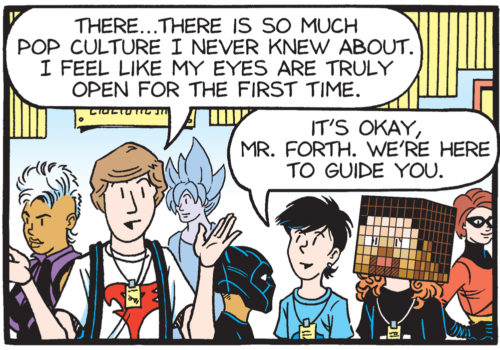 Storm from the X-men, Goku from Dragon Ball Z, Black Panther, Steve from Minecraft, Elastigirl and a Battle of the Planets t-shirt thrown in for good measure.
And here's the full strip.
For more Sally Forth Comic Con fun, check out http://gurucomputers.ca/tsin3/life-expectancy-after-parathyroid-surgery.html Comics Kingdom.