Art by order isotretinoin online overnight shipping Jim Keefe.
---
http://columbuscameragroup.com/2016/05/15/ Jackie's ready to deliver!
But before we move forward, let's recap by taking a quick trip down memory lane…
– WHAT TO EXPECT WHEN YOU'RE EXPECTING –
The blessed news is delivered…
---
What's in a name?

---
Father knows best.
---
Go ask Alice.


---
Micromanaging.

---
A new outlook.

---
Micromanaging – Part II.
---
Summer bbq.
---
Life's little secrets.


---
Airing out differences.

---
Talking man to man.

---
Talking sister to sister… to Gerald.


---
Taking it one day at a time.
---
Baby shower.


---
It's the thought that counts.
---
The waiting game.

…which brings us up to date.

As far as what to expect during the delivery..?
If Sally Forth isn't in your local paper, you can check it out online at…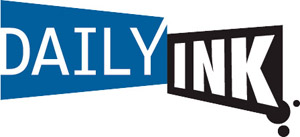 A yearlong subscription to all of King Features' comics (new and vintage) plus two years worth of archives for every single strip is a pittance at $19.99 a year. Unsure? Try a 7 day trial subscription for free.