Inktober for October 31st – Showing inks old and new.
Fitting the last drawing for Inktober would be of Mike Myers. My take on an iconic shot from the movie. I threw in a little blue pencil to make it pop. This one is a request from Darren Holden of the High Kings for his sister @roseykk.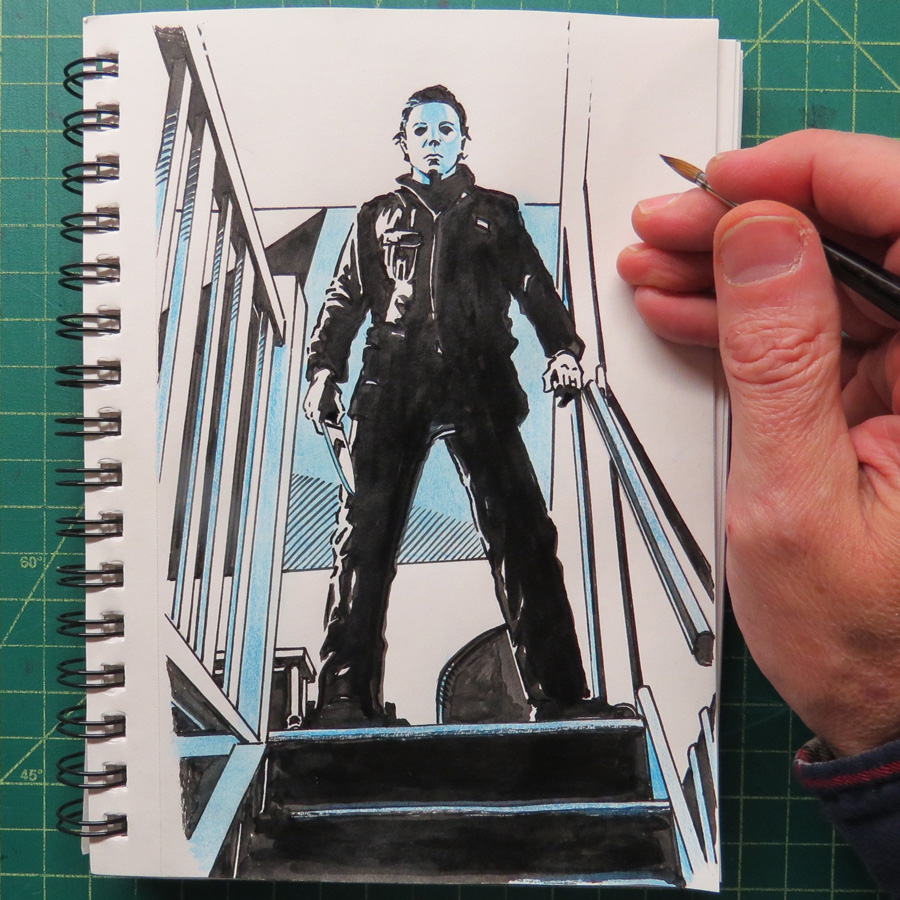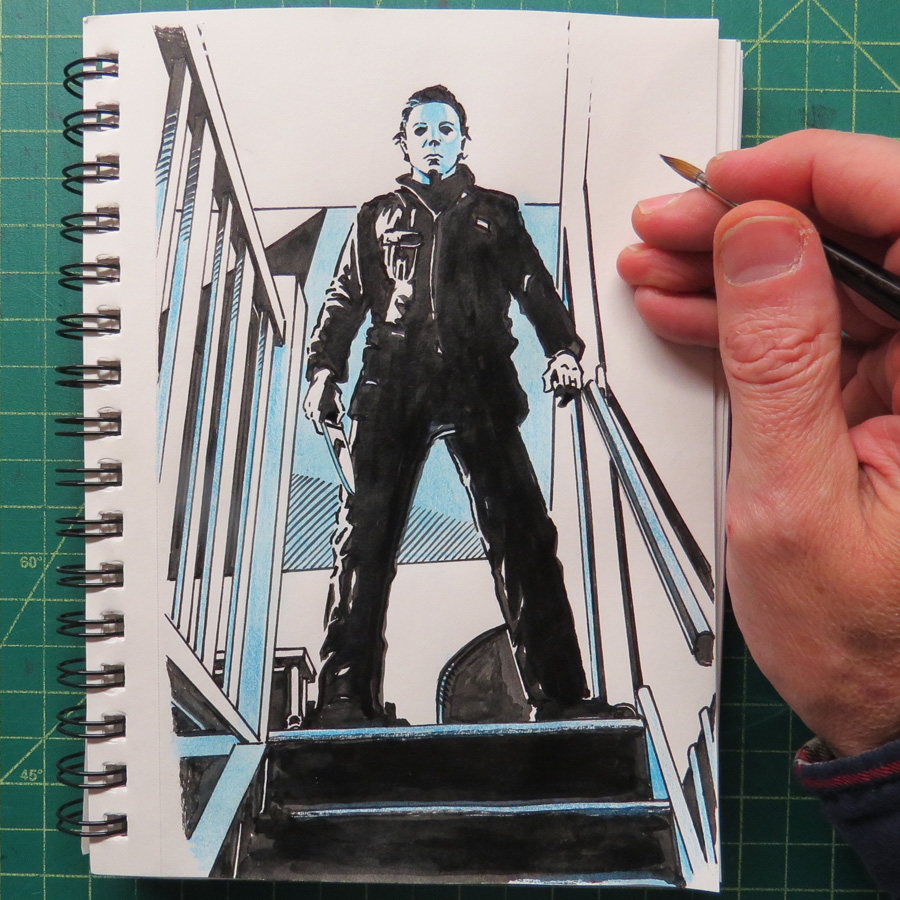 Wishing you a Happy Halloween!