Appearing in Fiction House's Wings Comics in the 1940s, Jane Martin's adventures started as a nurse during WWII – in the years to follow she would add ace pilot, spy and intrepid reporter to her repotoire.
Written by F E Lincoln (perhaps a "house name" and not a real person), a number of artists worked on the feature, one of which was order Neurontin online George Evans.
Spotlighted below is a page by Evans, followed by a commission piece he did over fifty years later.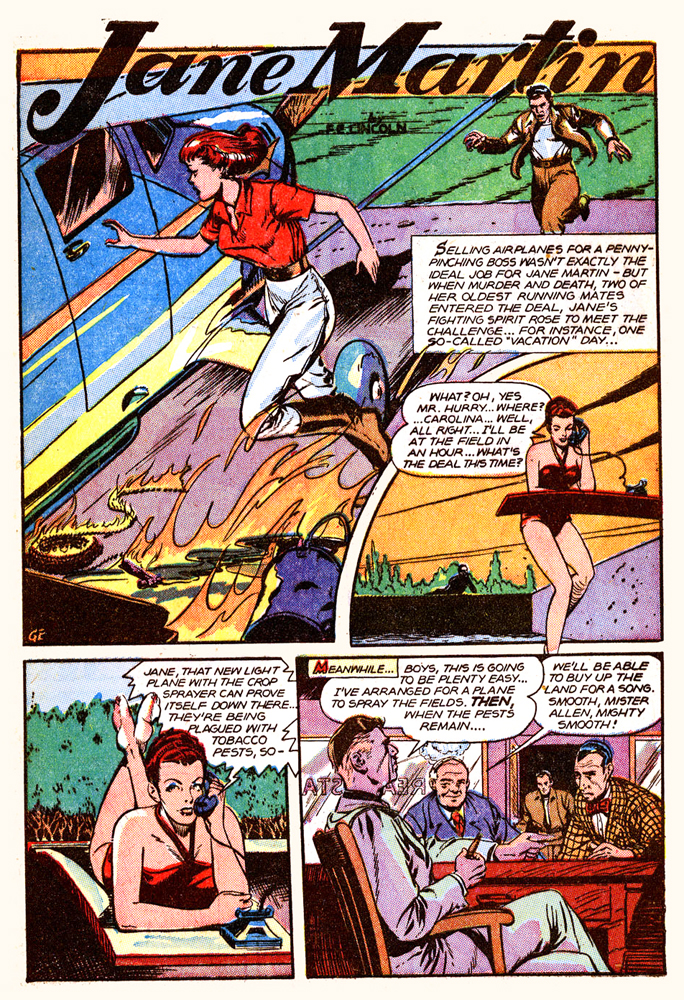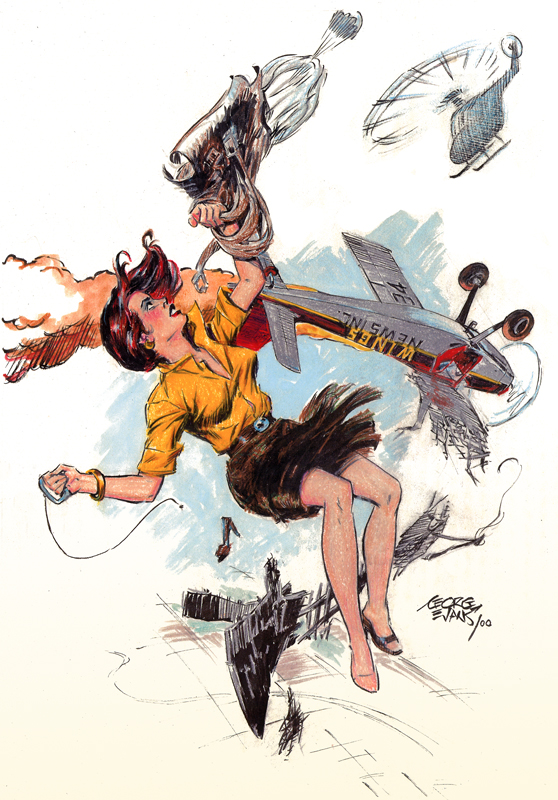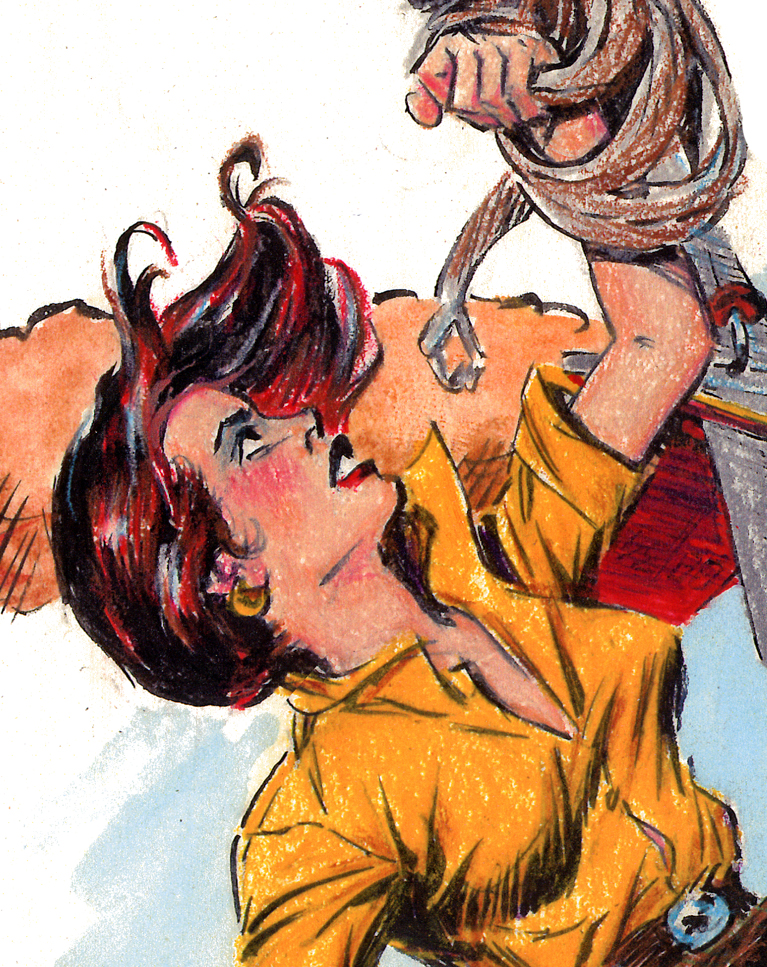 ---
To check out some of Jane Martin's adventures, check out the following blogs…
Artwork by buy gabapentin online reddit George Evans:
itsthatnosydame.blogspot.com
Artwork by Fran Hopper:
timebulleteer.wordpress.com
---
Jane Martin's Golden Age Appearances: Wings Comics #1-59, 61-111
For more on Wings Comics check out the Grand Comics Database.