Inktober for October 1st – Showing inks old and new.
Here's a Godzilla/Sally Forth mashup from last year's Kaiju Theme Park storyline.
I pasted on the lettering (which is usually done in Photoshop, not on the original) so you can see the whole gag. The last panel was done digitally so that's a paste-up as well. As you can probably guess, this one took awhile.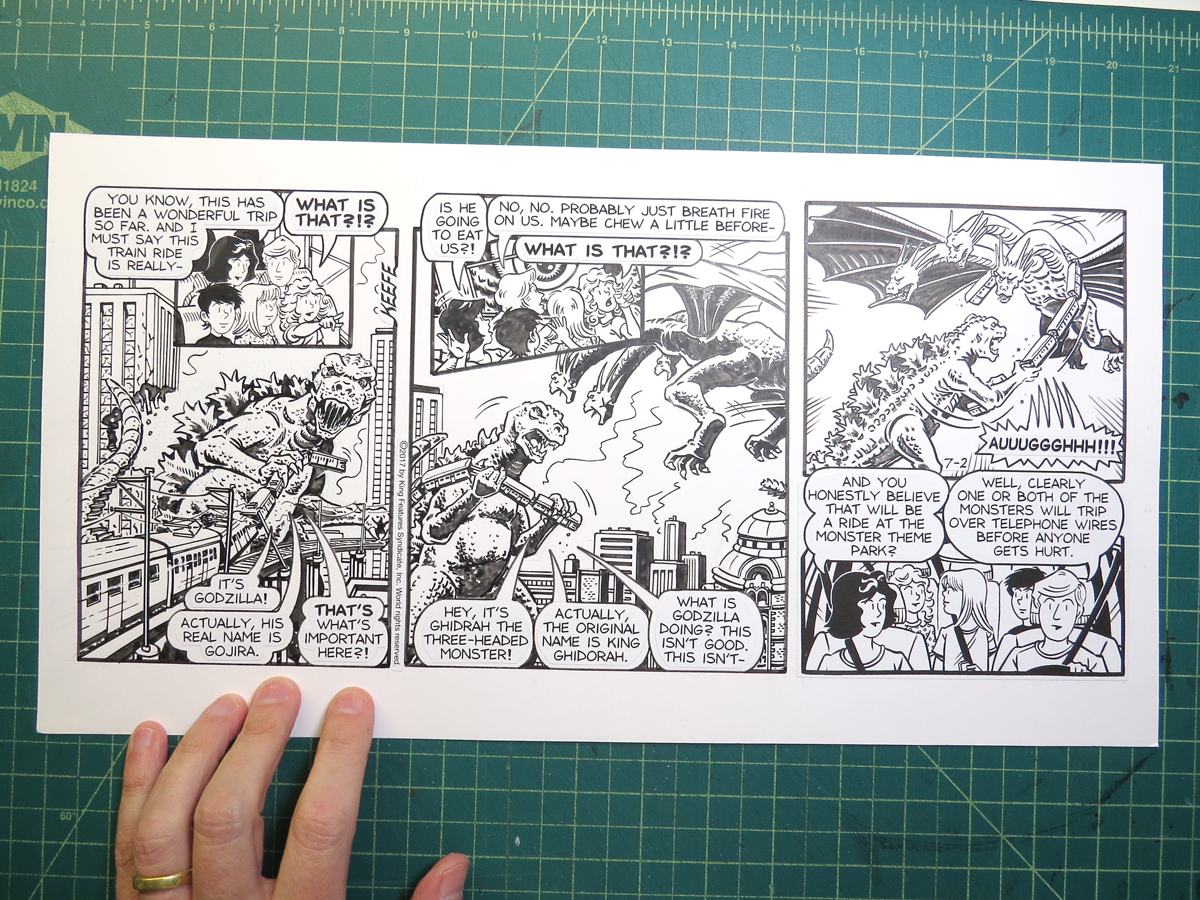 Follow me on http://thevintry.com.au/product/moet-chandon-rose-imperial-750ml/ Facebook and/or Kamifukuoka Instagram to see more.
-Jim Keefe