Bill Mauldin (1921-2003) was a two-time Pulitzer Prize-winning editorial cartoonist.
He was most famous for his World War II cartoons featuring Willie and Joe, two war-weary and bedraggled infantrymen.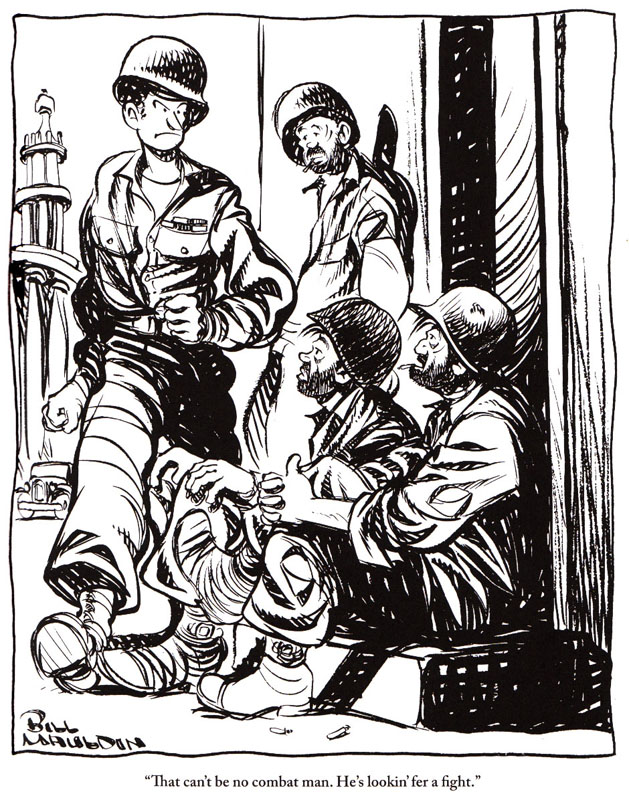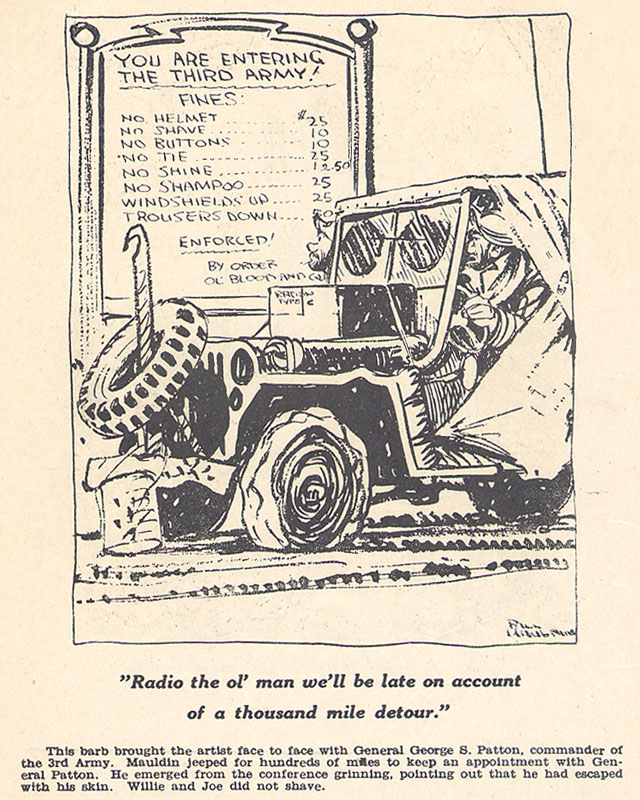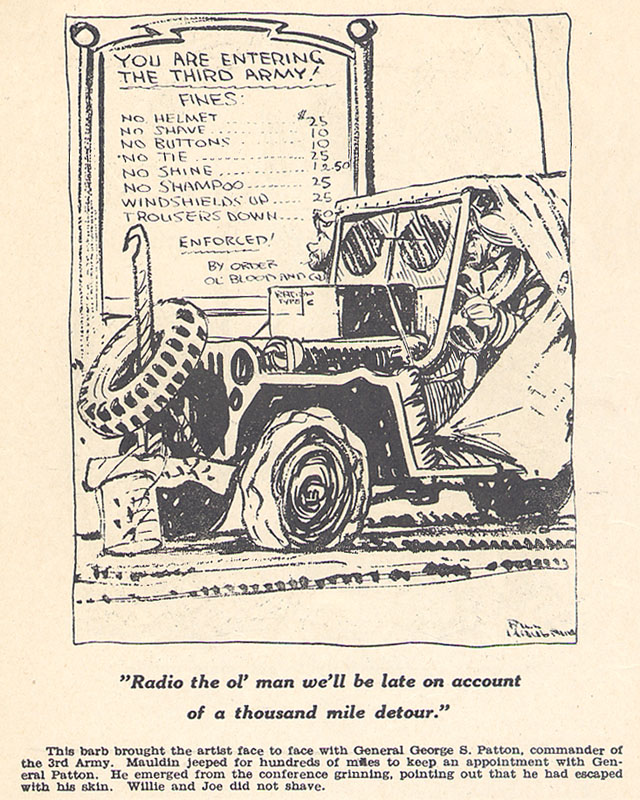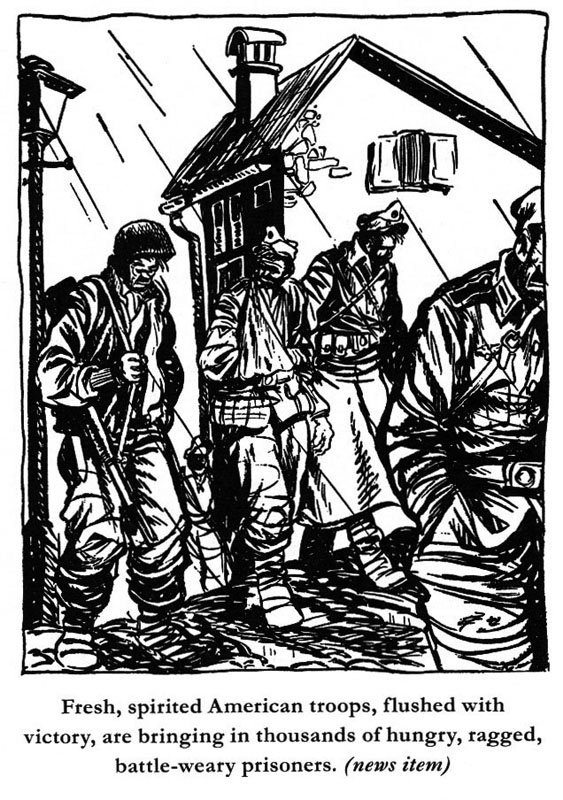 "First published on October 13, 1944, this cartoon made the 23-year-old Bill Mauldin the youngest Pulitzer Prize winner in history. Both he and his editors at Stars and Stripes were astonished by the selection, which did not seem to them particularly noteworthy."
– Sumbawa Besar Todd DePastino Bill Mauldin: A Life Up Front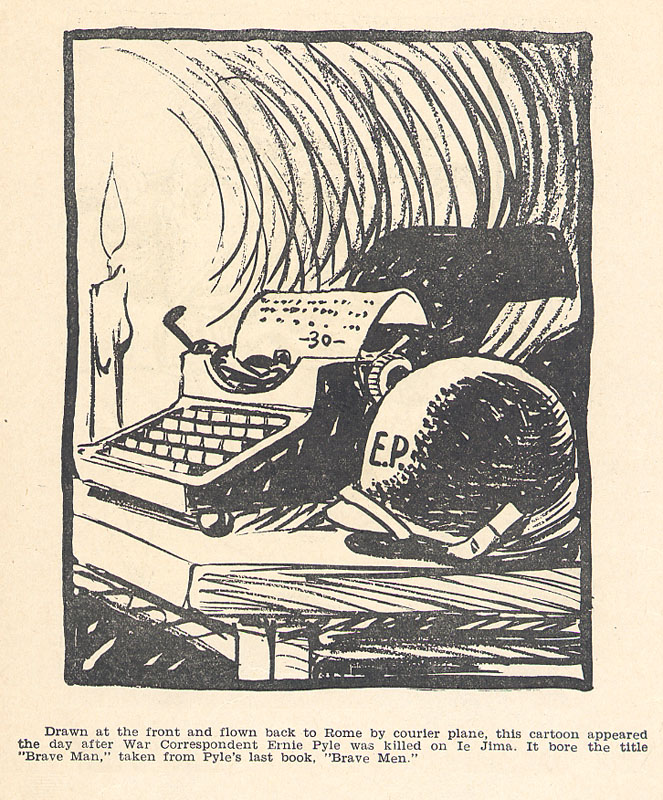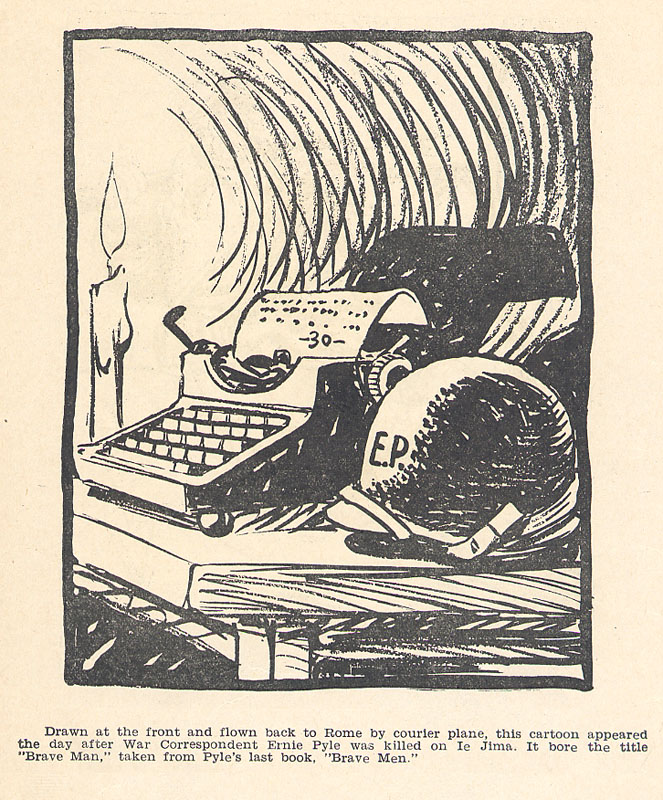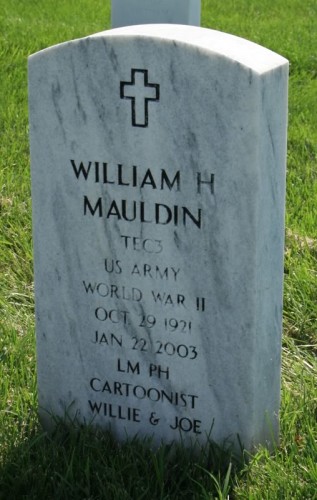 Bill Mauldin's grave in Arlington National Cemetery.

For more on Bill Mauldin, pick up Todd DePastino's exceptional book,
Bill Mauldin: A Life Up Front.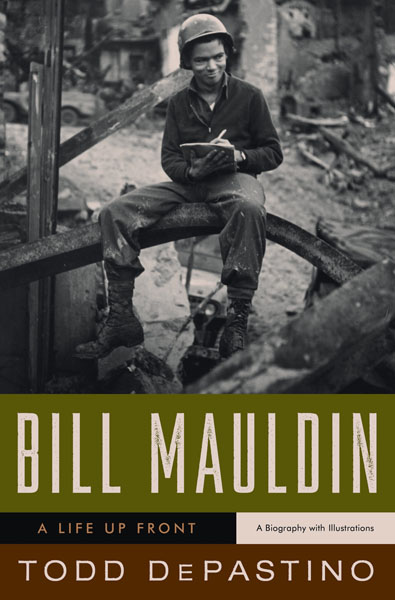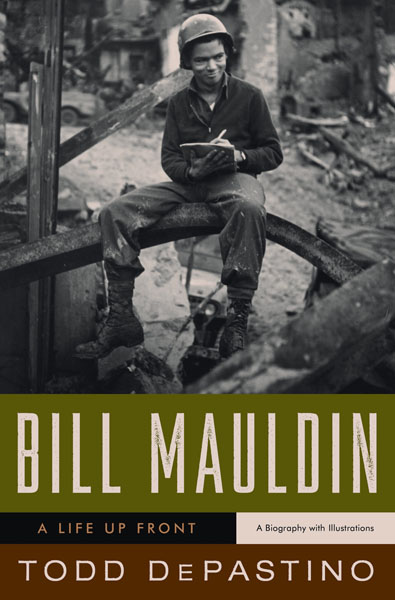 purchase gabapentin Highly recommended.
---
I'll let Charles Schulz have the last word via a strip he did for Veteran's Day…

Click on image to see larger.