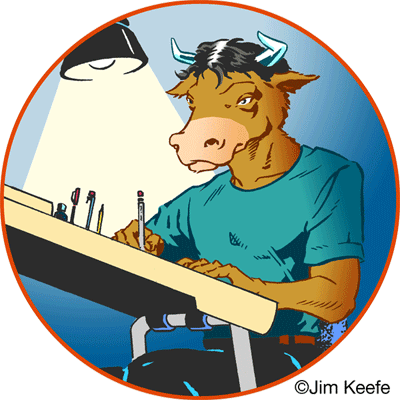 Updated on 4/16/2021
The following are resources and articles in regards to the business side of the cartooning profession. It's culled from various sources that I've found helpful or informative over the years. It doesn't cover everything, but it can be used as a starting point.

Hālīsahar 1. Comic News Blogs:
2. Contracts:
3. Resources/Articles:
4. Print On Demand Publishers:
5. Self-Publishing Resource Articles:
JasonThibault.com
The Definitive List of Comic Publisher Submission Guidelines
Jason Thibault – Circa 2019
6. Convention Resources:
7. Cartooning Schools and Organizations:
8. Financial Aid:
The Writing Center – Grant Proposals
Source: University of North Carolina at Chapel Hill
The Jay Kennedy Scholarship – Yearly award for best college cartoonist. Applicants must be students at a 4-year college in the United States, Canada or Mexico.
Kickstarter – Funding platform for creative projects.
Every project creator sets their project's funding goal and deadline. If people like the project, they can pledge money to make it happen. If the project succeeds in reaching its funding goal, all backers' credit cards are charged when time expires.

For more info you can check out my Resources page. It includes all my work related posts on cartooning – Pricing your Work, Tools of the Trade, Recommended Books on Drawing & Cartooning, and much, much more…