can you buy Lyrica in mexico How to Draw Comics the Marvel Way
By Bawku John Buscema and Stan Lee
Based on the comic art classes Buscema gave in the 1970s, and with text provided by none other than Stan Lee, it's a great primer on the art of comic book storytelling.

---
Drawing Words and Writing Pictures
by Jessica Abel and Matt Madden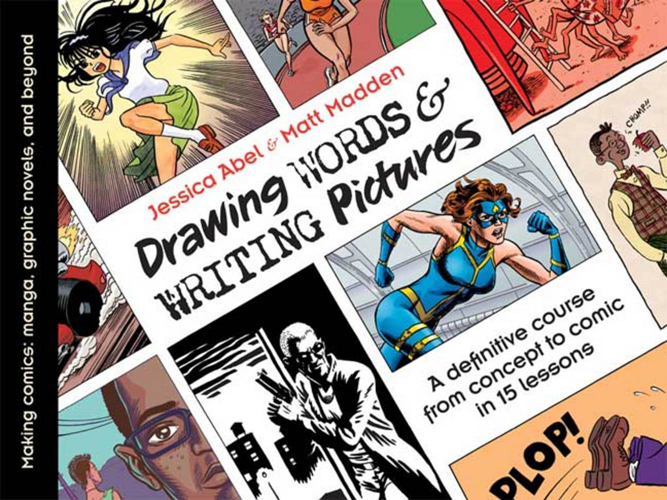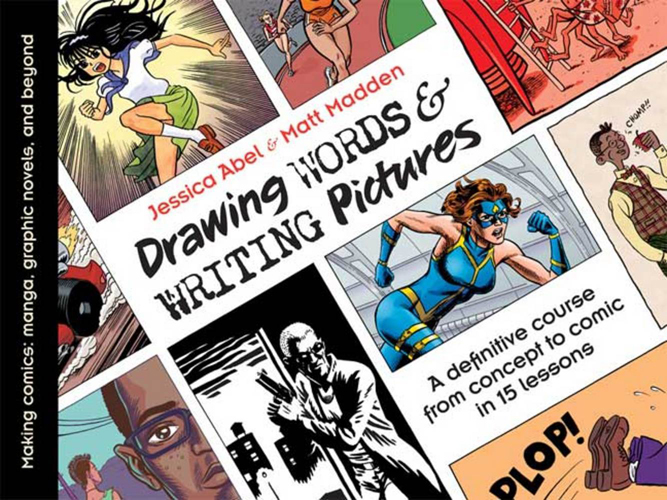 Provides solid instruction with lesson plans that focus on all aspects of comic storytelling. The page which lists the different kinds of pen nibs is worth the price of admission alone.
"A gold mine of essential information for every aspiring comics artist. Highly recommended." –Scott McCloud (Understanding Comics
Check out the companion book as well – Mastering Comics.
---
DC Comics Guide to Coloring and Lettering Comics
By Mark Chiarello and Todd Klein
This book will bring you up to speed on color theory and the art of lettering with tons of info for working digitally.
Note: You could probably do better on price than the the Amazon prices in the link for this one. A google search from used book stores may be your best bet.
---
Terry Moore's How To Draw
By Terry Moore
I love Terry Moore's drawing style and he gives great pointers here culled from his personal experience working in the field.
The book shown above is out of print, but the chapters are available digitally as five separate how-to books available on Kindle and Comixology through Amazon.
From Amazon; "Written for pros and amateurs alike, Terry Moore addresses the questions and challenges artists find after their art school education… Moore details his step-by-step process making a comic book from drawing board to pdfs. This book is loaded with timely material geared toward the world of comics as it is today."
---
Making Comics
By Scott McCloud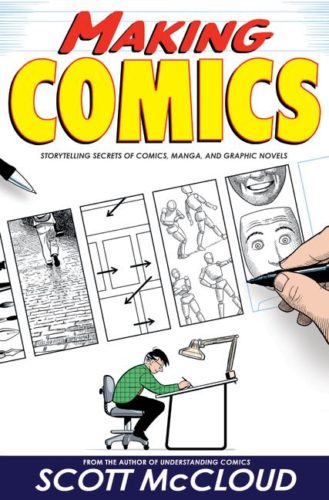 How to draw comics with an eye on the academic. Scott McCloud first put comics under the microscope with his 1993 book, Understanding Comics. Here he expands on it.
"Only Scott McCloud could organize his thoughts on comics like this. Scott's talent as a cartoonist not only makes him intimate to insights no outsider can see but also gives him the power to show it to the world. Will it be controversal? Does it live up to the promise of Understanding Comics? Happily, the answer to both questions is yes!" — Jeff Smith (Bone)
---
The Mad Art of Caricature
by Tom Richmond
Recipient of a Reuben Award for "Cartoonist of the Year" from the National Cartoonist Society, Tom Richmond is probably best know for his work for Mad magazine. Here he lays out what goes into drawing a great caricature.
Here's a preview…
---
Cartoon Animation
by Preston Blair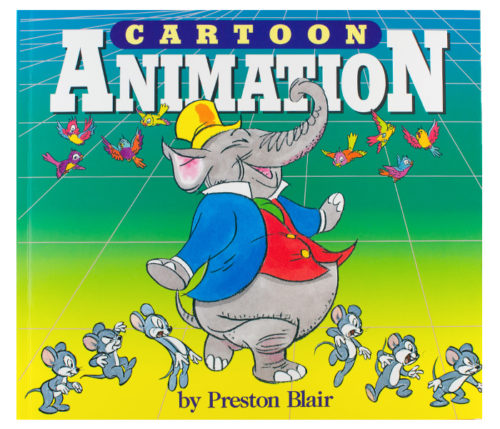 A classic from a master animator!
From Amazon…
"In this comprehensive title, famed animator Preston Blair shares his expertise on how to develop a cartoon character, create dynamic movement, and coordinate dialogue with action. Topics include character development, line of action, dialogue, timing, and, of course, animation! This valuable resource provides all the inspiration and information you need to begin drawing your own animated characters."
---
First published in the 1960s, the following Jack Hamm books are a mainstay on my bookshelf.
Highly recommended!
---
Draw Stronger
by Kriota Willberg
A much neglected aspect of cartooning is staying healthy and taking care of yourself. This book is a great primer to make sure you can survive the long haul in this field.

There's many more art books I could list – Rendering in Pen and Ink by Guptill and any of the Andrew Loomis books come to mind – but I think the preceding is at least a start.
As mentioned with the Jack Hamm books, they are all on my bookshelf and are all well worn from years of use.
---
Note: If money is tight (and when isn't it), some of these books can be checked out from the library. That way you can give them a test run before investing in them.
-Jim Keefe