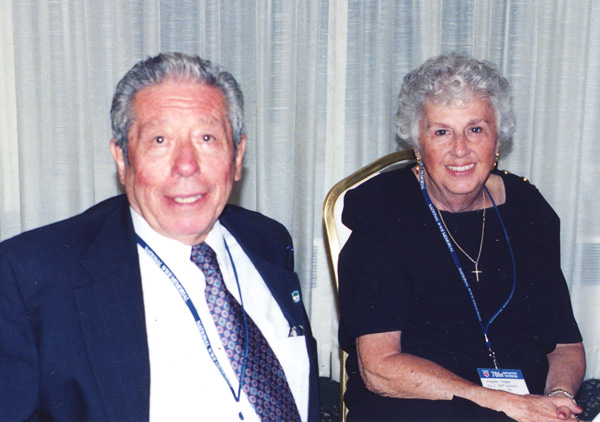 Mr. Neggia served with my Dad in Company I – 304th Infantry Regiment – 76th Division. Part of Patton's 3rd Army.
They were both only 18 years old when they started training at Camp McCoy, Wisconsin in the summer of 1944 (now Fort McCoy).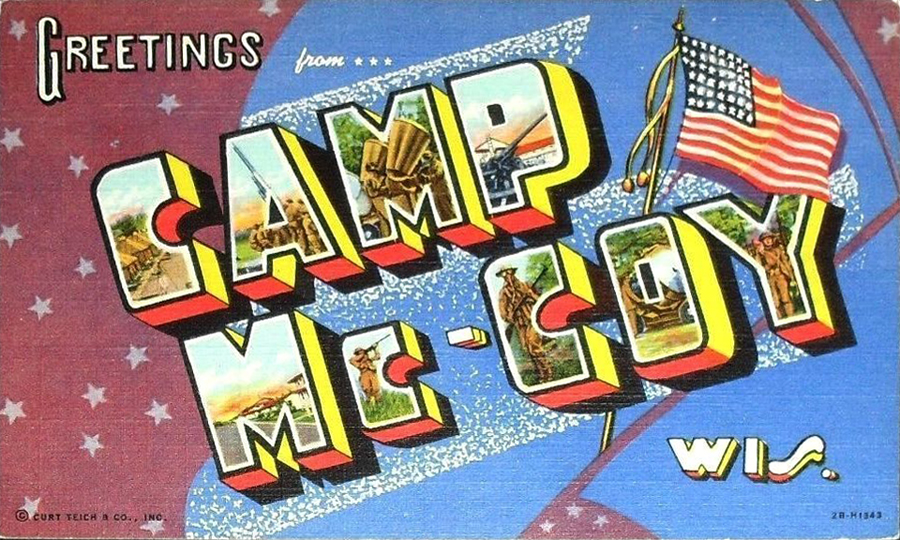 ---
The following picture was taken in Schmölln, Germany in the spring of 1945. It's the First Platoon of Company I – and in the front row is Private 1st Class John Neggia.
(Click on the image to see larger.)
1st Platoon was led by 2nd Lt. Steve Galanes, who is pictured just to the left of the Company I flag (and one to the right of Private 1st Class John Neggia).
Mr. Neggia told me the following story regarding this picture.
Upon hearing that they had to report to have their pictures taken with the Platoon, John Neggia and his friend Pfc. Tobias Gutierrez (sitting to the right of Galanas) headed off to find something/anything better to do. As they were walking off they happened upon Lt. Galanes who promptly turned them around and marched them back over to the field where it was taking place – and then made them sit on either side of him for when the picture was taken.
Neggia said he was annoyed at the time, but grateful now after all these years to have a photo where he's pictured with his Platoon.
---
John Neggia keeps active in part by sharing his remembrances of the War at memorial services and other gatherings saluting our Veterans. Here are just a few of the most recent.
Pregabalin 150 mg purchase WWII Veteran Shares Life Lessons with Boquet Valley Students
Press Republican – November 27, 2021
http://dnasab.net/2012/09/14/oliver-warden-colliding-complexities-extreme/ World War II Veterans Look Back on the War
The Northern Virginian Daily – May 26, 2017
Veterans Honored at Special Memorial Dedication
Interviewed by WDVM-TV – Video
Veterans reflect on World War II's ending
The Northern Virginian Daily – May 22, 2015