Here's my Christmas card for 2018 from John Neggia.

This holiday greeting is particularly special to me as Mr. Neggia served with my Dad in Company I, 304th Infantry Regiment of the 76th Division – part of Patton's 3rd Army.
They were both only 18 years old when they started training at Camp McCoy, Wisconsin in the summer of 1944 (now Fort McCoy).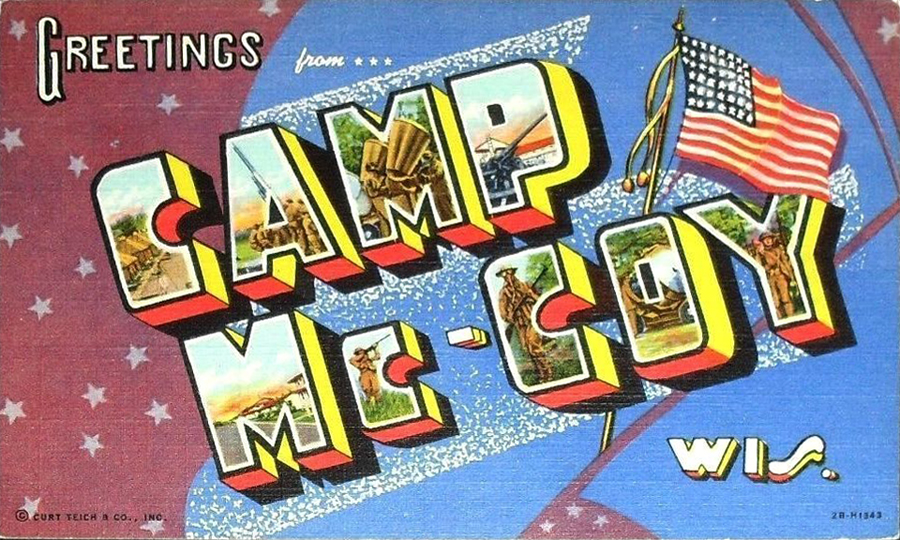 ---
The following picture is from Schmölln, Germany in the spring of 1945. It's of the 1st Platoon of Company I which Private 1st Class John Neggia served in.
(Click on the image to see larger.)
1st Platoon was led by 2nd Lt. Steve Galanes, who is pictured just to the left of the Company I flag. To the left of him is Pfc. John Neggia.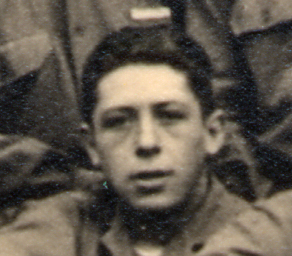 Mr. Neggia once told me the following story regarding this picture.
John Neggia and Pfc. Tobias Gutierrez (sitting to the right of Galanas) had no intention of sitting for this picture so they went and hid, but Lt. Galanes found them. Galanes then marched them over to have their pic taken with the Platoon – and had them sit on either side of him.
---
Mr. Neggia keeps active in part by sharing his remembrances of the War at memorial services and other gatherings saluting our Veterans. Here are just a few of the most recent.
World War II Veterans Look Back on the War
The Northern Virginian Daily – May 26, 2017
World War II Veterans Offer Lessons in History, Service and Courage
The Sun Community News – Elizabethtown, New York – March 14, 2017
Veterans Honored at Special Memorial Dedication
Interviewed by WDVM-TV – Video
Veterans reflect on World War II's ending
The Northern Virginian Daily – May 22, 2015
---
January 17, 2019 is Mr. Neggia's 93rd birthday. Here's wishing him a happy birthday, good health – and many thanks for his service to this Country.