I wasn't drawing my cousin Byrne per se, but the contractor in recent Sally Forth strips was certainly inspired by him.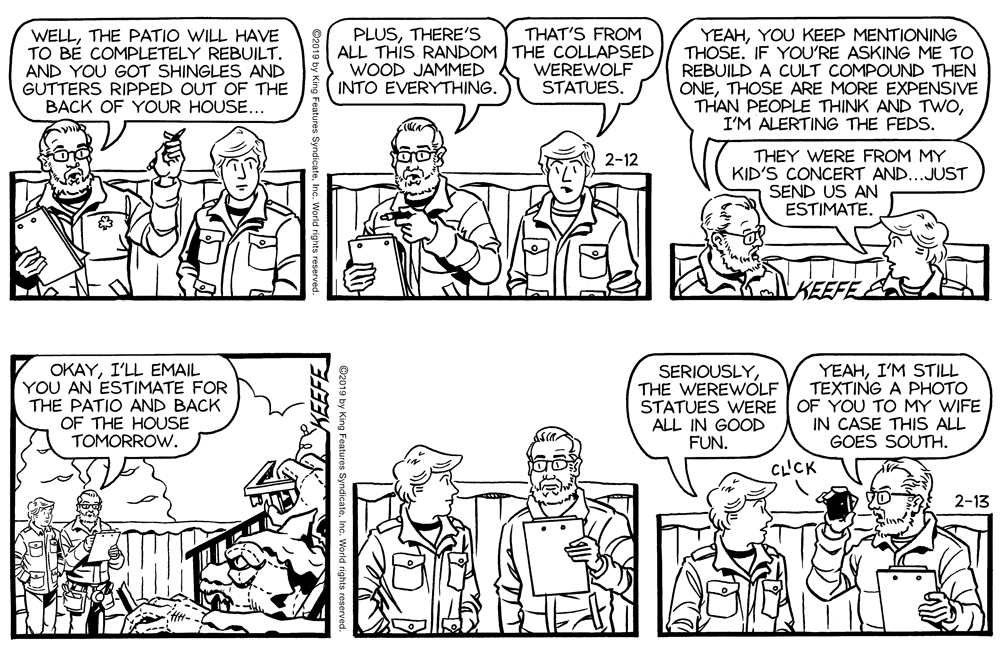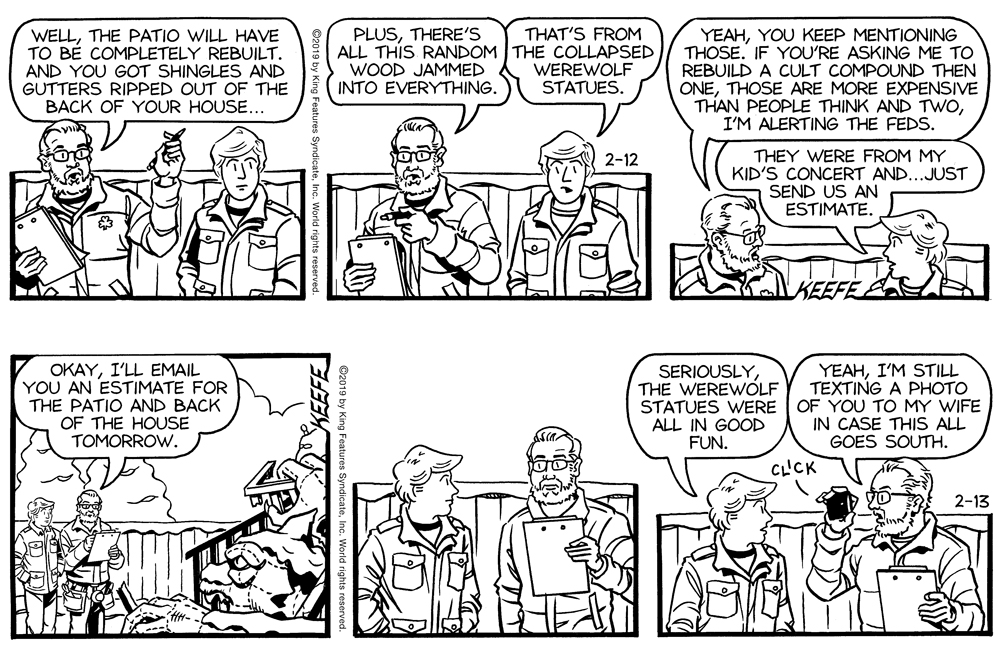 The shamrock on the jacket is even in reference to my cousin's remodeling company.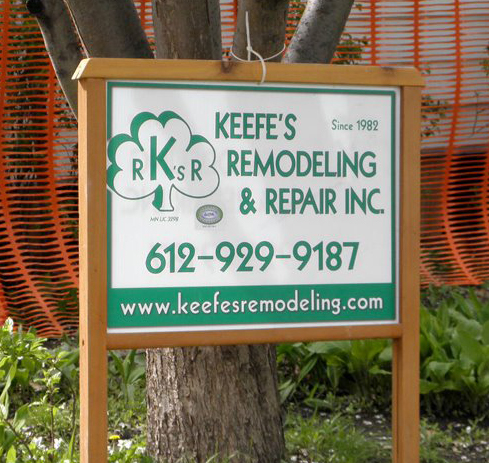 I told Francesco Marciuliano (the writer on Sally Forth) that unbeknownst to him, he pretty much summed up the relationship I had with my cousin Byrne in this current run of strips.
For proof, here is the gift Byrne got for me on my 50th birthday.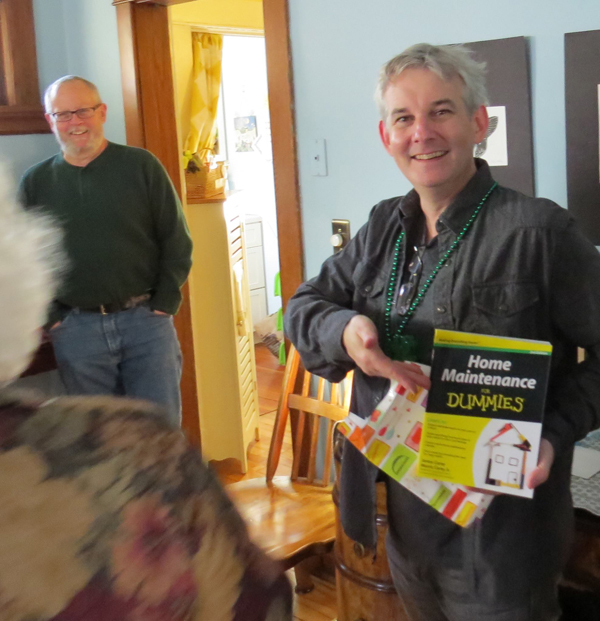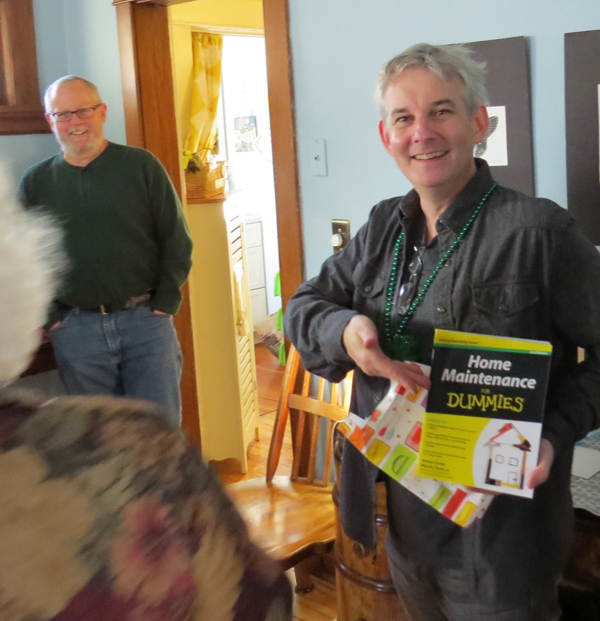 It's poignant for me to give this shout out to my cousin as he died of a sudden illness back in 2016. Gone way too fast and way too soon.
So raising a glass to toast his memory. A beloved family man, he's been sorely missed (especially that wicked sense of humor).