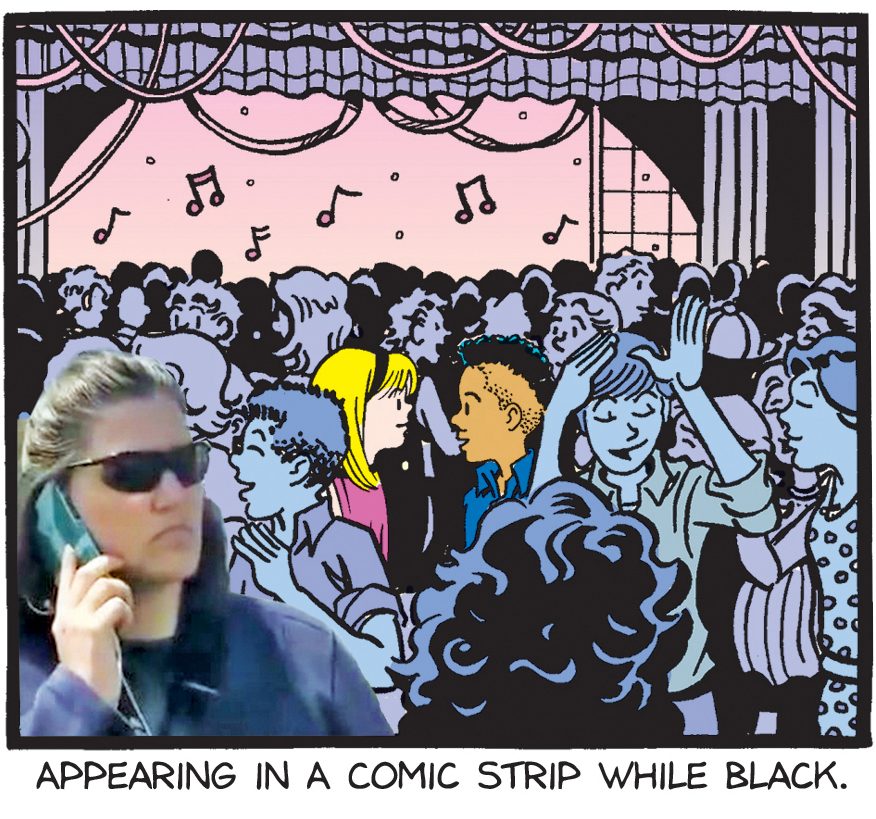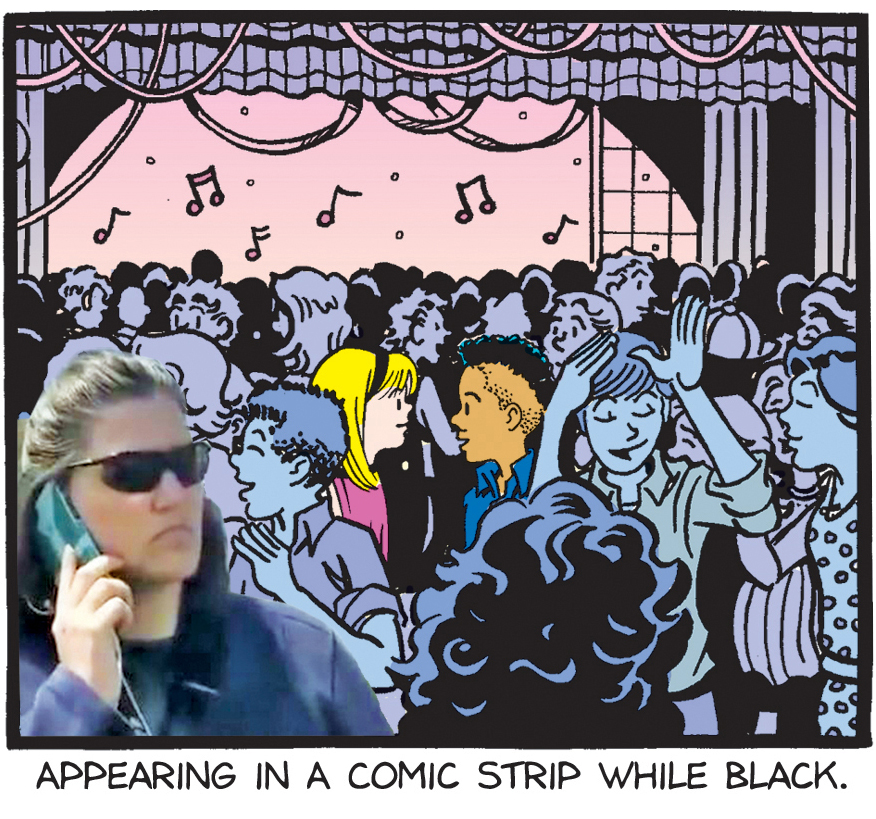 Something as innocuous as Hillary and Duncan going to a school dance together in the Sally Forth comic strip seems to be riling up certain readers.
"…having Hillary going with a black kid to the prom was too much for me. I guess you are trying to make some kind of statement or something but again this is a Comic Strip. Please stop trying to teach life lessons and get back to something I can laugh about."
And before this strip even came out…
"I hope you are not going to get Hillary into an interracial affair. If so then I will boycott your comic strip."
Suffice it to say that comic strips aren't "For Whites Only." That this has to be even stated in 2018 seems surreal to me.
And yet it reminds me of the statement by historian Barbara Fields at the end of the Ken Burns documentary the Civil War.
"The Civil War is still going on. It's still to be fought and regrettably it can still be lost."
-Jim Keefe